I have recently completed the eighth and ninth paintings in my Essex Paths & Bridleways series.
Number eight resulted from some photographs I took last February! We had heavy snow one Sunday morning, and I rushed out at about 8.30am with my camera, and walked to the wood about 10 minutes from my house. It was intensely cold, but the wood looked amazingly beautiful. As I took photographs I was thinking Christmas card images . . . .
I have now added the words Season's Greetings (I felt this was more inclusive than Happy Christmas) and my 2021 Christmas card will be going to the printers this week!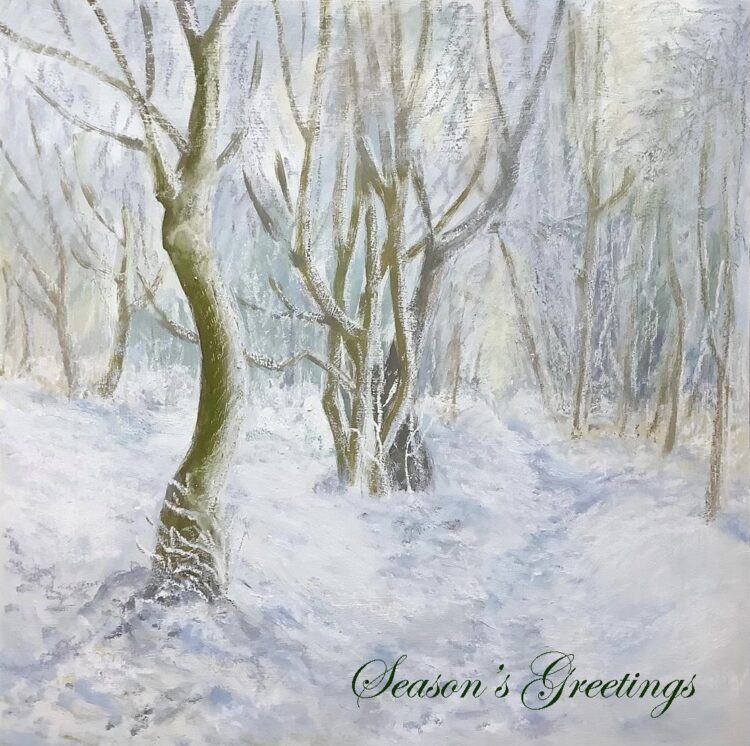 My ninth painting in the series was just finished this morning.
This one is of the same track that I painted in Bridleway round Butcher's Wood, the second painting in the series.
More news soon about my Christmas Open Studio event. Hope you're enjoying your weekend! 🙂