The fourth set of small paintings in my PAINT 7 series is for the Summer Solstice on June 21st.
I chose the quote "this amazing day" from the work of the American poet e. e. cummings, and started by planning a layout for the words.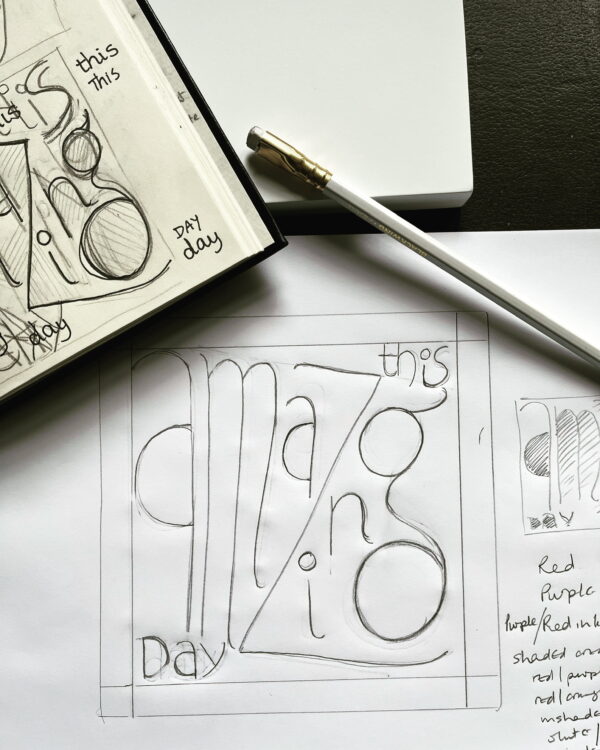 This is one of my early tries!
The colours associated with the Summer Solstice in the Celtic Tradition are orange, red and purple, so I started by diluting these acrylic paints and washing them onto the 15cm gesso boards. I allowed the dilute paint to run and mix freely.
Once dry, I traced down the layout and painted in some of the internal shapes of the letters before outlining them using Stabilo Free acrylic ink pens in red, orange and purple.
All the paintings went through the same process, but due to the free mixing of the dilute paint there is more variation between the paintings than in previous editions.
I framed them in simple white wood tray frames.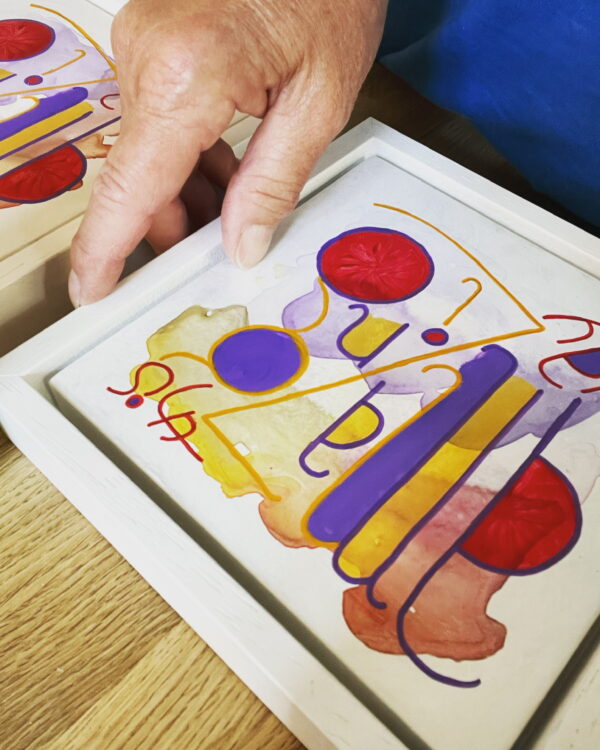 The paintings can be found on the PAINT 7 page (see menu bar above) from 9.00am on 21st June.