Bradwell on Sea – an 'On the Edge' place
Last Thursday I made my next coastal visit for my On the Edge painting project, this time going to the  Chapel of St Peter-on-the-wall  at Bradwell on Sea.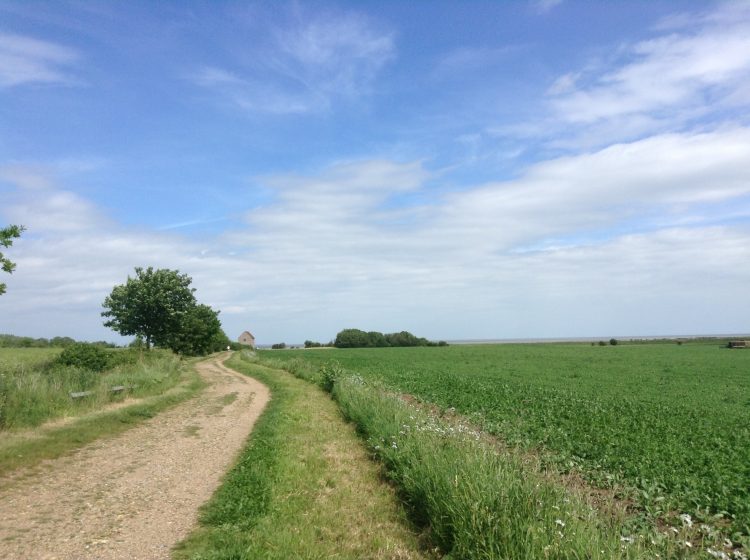 It is a very edgy place! As you come into Bradwell village you turn right at the parish church, and then wend your way on till you reach a little parking area. Access to the St Peter's chapel is on foot. The photo above was taken when I was about half way there. The landscape is completely flat. The sky is huge. And the skylarks sang and sang.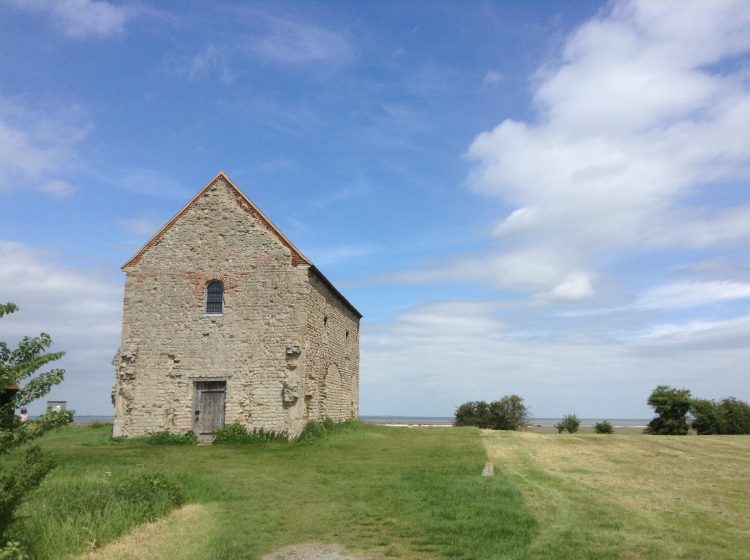 The chapel was built by St Cedd and his followers in the year 654AD. St Cedd had arrived in what is now Essex in 653 bringing Christianity to East Anglia. He founded a Celtic style Christian community on this site. He built his Cathedral of St Peter's on the foundations of the Roman fort, and was consecrated Bishop of Essex. The Chapel had a chequered history, being used as a barn to store grain and shelter cattle during the 1700s. It was restored for use as a chapel in 1920. The huge doors, used to drive in a loaded hay wagon, can still be seen in outline on the sides of the chapel.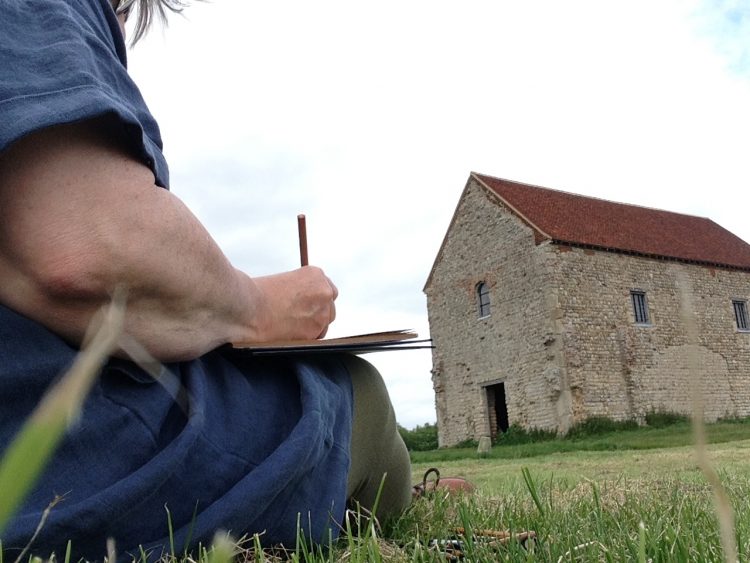 I sat on the grass and did some drawing before going inside. I have been several times before, but I'm always struck by the great feeling of peace and simplicity.
The coast here is protected by the salt marsh and cockle spit – a beach where the 'sand' is made of tiny fragments of shell.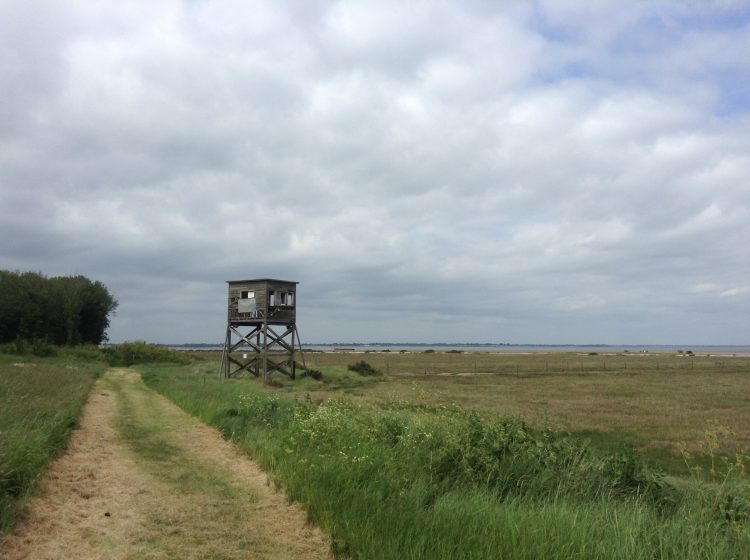 Across the Blackwater estuary is Mersea Island, where I painted my East and West Mersea paintings – Bradwell is not far from Lexden as the crow flies, but quite a trek via Maldon in the car!
I had a lovely day exploring the area and I'm looking forward to starting my Bradwell painting. 🙂
---