Canvas Print 9 – and a little Mersea bonus!
The last day of September – so time for number 9 of the limited edition canvas prints!
This one is called 'Dinghy in the Shallows' and is a West Mersea dinghy. As usual, this is a limited edition of just 6 prints, and all the details are on the Canvas Prints page on the website, with a PayPal 'Buy now' button.
And, as a little postscript to yesterday's post, here are a few bits and pieces that I picked up on the beach at West Mersea yesterday afternoon. I love the colours!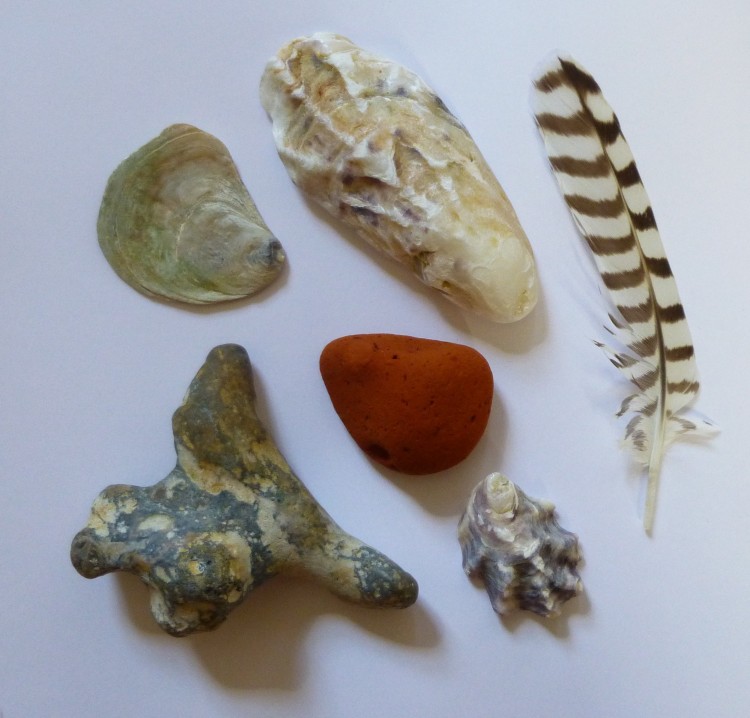 I always come back from the beach with my pockets full of treasures!
The first of October tomorrow – one of my favourite months – Happy October!:)
---