Essex Field Path
A new painting on the website this afternoon – Essex Field Path is from a drawing I did in May last year, near Maldon. I liked the contrast between the new lush grass and cow parsley, and the trees which were not all yet in leaf. This painting is my usual acrylic but has a lot of oil pastel, too, so I have labelled it mixed media.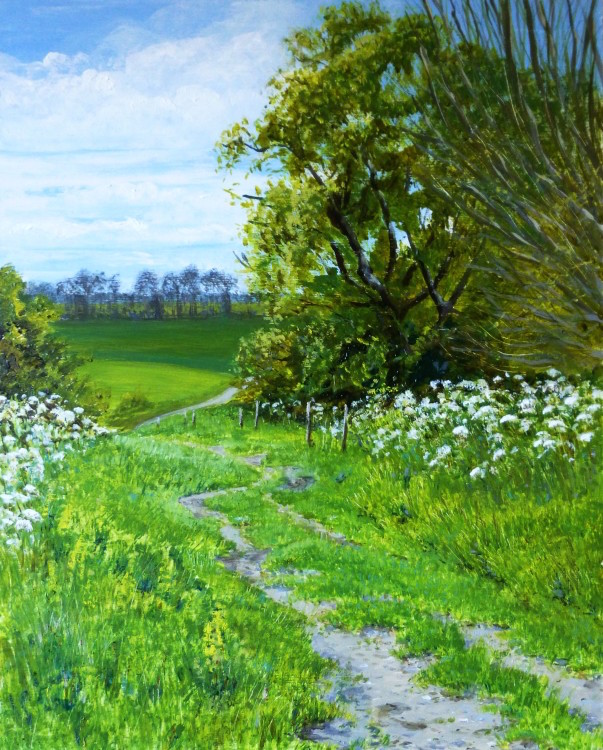 I must get on with 'From my April Garden' next, as April is flying past! I know exactly what I'm going to do for this one, and it features my Magnolia Stellata 'Leonard Messell'. It is in spectacular full bloom at present right outside my studio window, but it has been so warm today that it will soon start dropping it's petals if I don't get it done very soon.
Nat Young's paintings will be familiar to many from previous Lexden Arts Festivals, where his mixed media paintings have had some keen collectors. We are delighted that he's showing with us again this year. He came over to my house this afternoon with a pile of paintings and we went through them one by one to choose the selection. The paintings told a tale of Nat's journeys to the North of England, Scotland and the Welsh coast, and  I'm sure they are going to meet with more admirers at the beginning of May.
---