Exhibitions
Last Thursday – the day of Storm Doris – Graham and I went down to Maldon to catch the Barbara Rae exhibition at the Haylett's Gallery before it closed on Saturday. It was well worth the trip. The colours were just amazing. I couldn't resist buying the book, which has a very interesting interview transcript as well as being packed with great colour reproductions of Barbara Rae's paintings.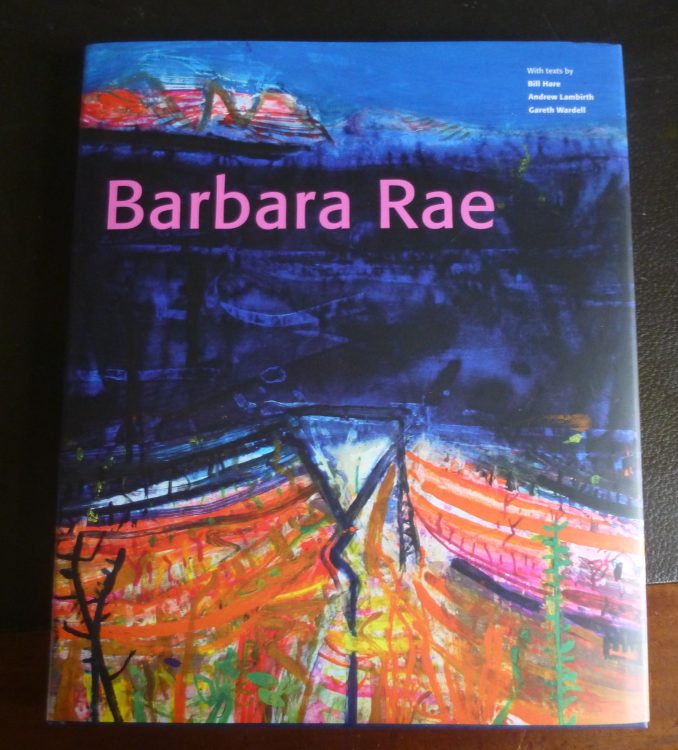 This is one of her paintings which I liked at the Royal Academy Summer Exhibition last year.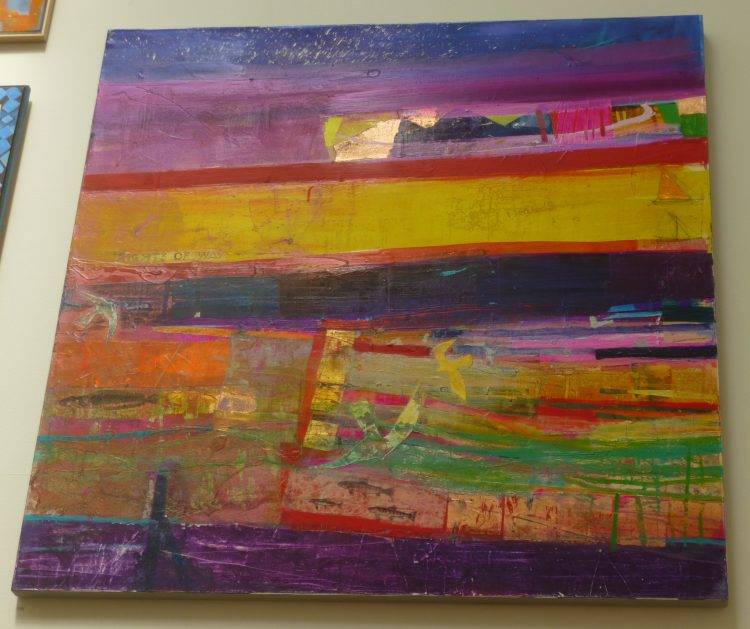 After we left the Haylett's Gallery we drove the short distance to Heybridge Basin. Storm Doris was really blowing up by now. I had the mad idea to walk along the sea wall to see if there were any good dinghies. Needless to say there was scarcely a dinghy to be seen, but for the first time I saw white topped waves on the estuary!  The wind was so strong we were in danger of being blown over in that absolutely exposed place, so we didn't get very far! We walked back hanging on to each other to stay upright – and beat a retreat into The Jolly Sailor for a very welcome lunch.
On Saturday I went over to Fingringhoe to the Geedon Gallery to deliver my four latest dinghy paintings ready for their Spring exhibition which starts on April 8th.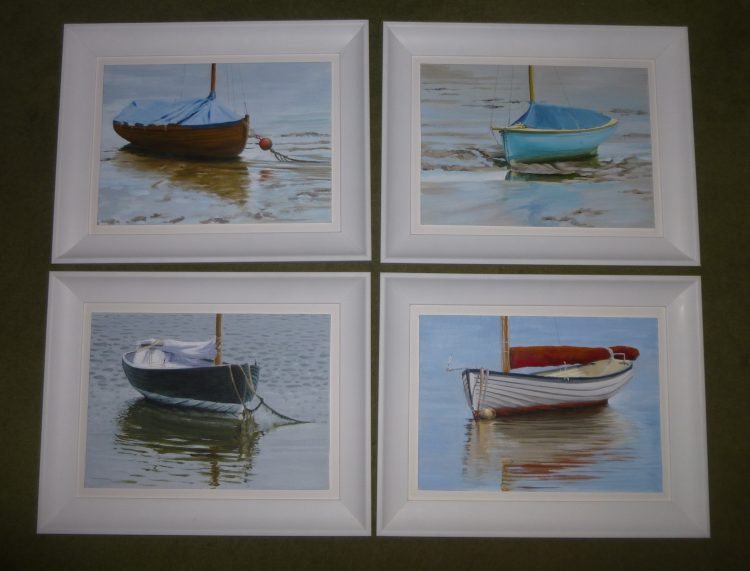 Here they are, on my dining room carpet, ready to be wrapped!  Clockwise from top left there is Undercover II, Undercover, Blackwater Reflections II and Blackwater Reflections III. I was really pleased to find that Jacqueline had chosen Blackwater Reflections II to go on the poster! 🙂
---