Findings from the Wood: March – making a start
I've been so busy with work for the Lexden Arts Festival over the past week, there has been precious little time to do anything else! But I did make a start yesterday afternoon – rather belatedly, I admit! – on the 'small' March painting for my Essex Wood project.  Yes, I know it's now April . . .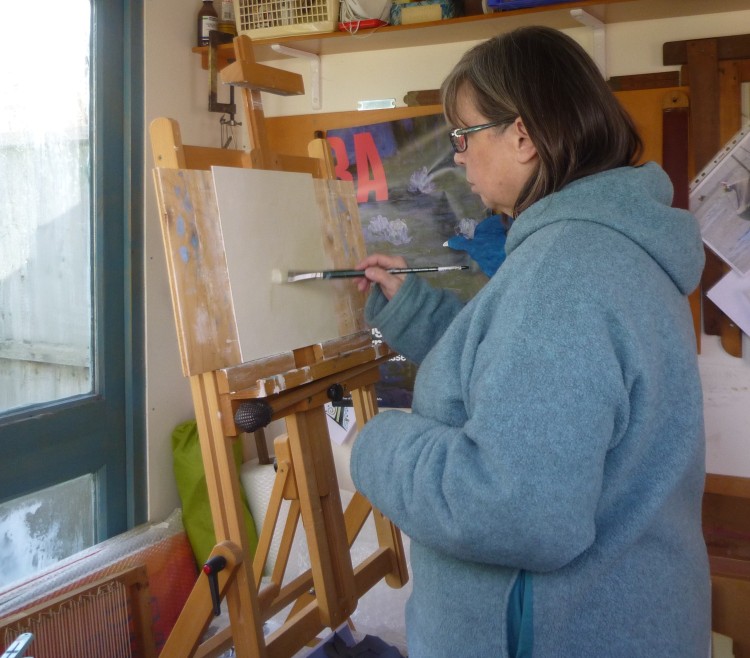 I got some subtle background colour on the board, before tracing down the drawings of the foxes skull, some rather good lichen covered twigs, and a section of fallen oak bark, and this afternoon I started painting.
I'm not worried about the fact that I'm a bit behind with this project. Last year exactly the same thing happened – the Festival took over all my time, and I remember I was painting 'From my April garden' when it was nearly the end of May! Fortunately I had picked the flowers and done the drawings in the right month! So. This month of April I shall make sure I do my visit to the wood and collect all the materials I need, and then I shall get to work when the Festival is over, and will soon catch up again. I just need it to stop raining for a few days so that I can walk round the wood without having to squelch through deep mud . . .
Outside my studio window my magnolia Stellata 'Leonard Messell' is a putting on a lovely show of flowers, and the rest of the garden is full of blossom and primroses and hellebores.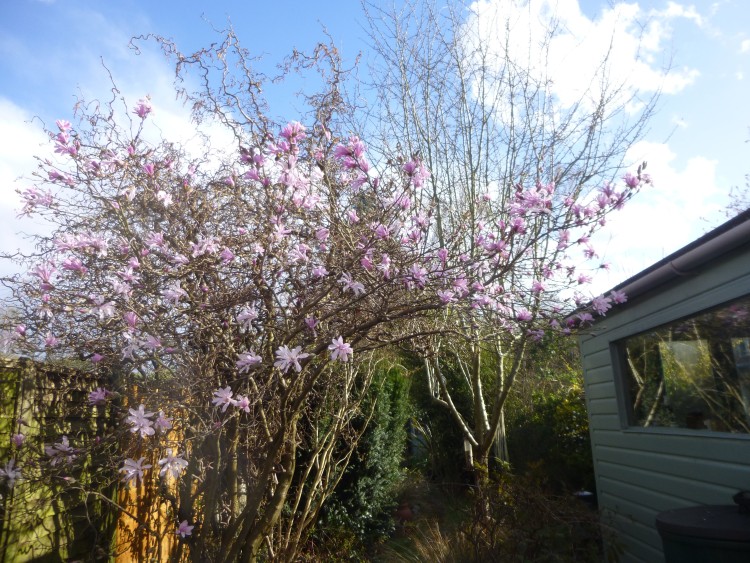 I am watching the bluebells under the silver birch tree to see when their flowers start to open, as I imagine that that will be the time when the bluebells come out in 'my' wood, and I really don't want to miss them! Either the big April painting, or the big May painting must show the bluebells!
What a lovely time of the year this is – Happy Spring! 🙂
---