Fingringhoe Wick in December
Thursday was a bright, cold, windy morning, and I decided to make my December visit to Fingringhoe Wick. This is the last visit for my 2017 painting project, 'A Year on Fingringhoe Wick'.
I started by walking right to the end of the 'dog walk' lane, where there is a great view across the fields to the estuary.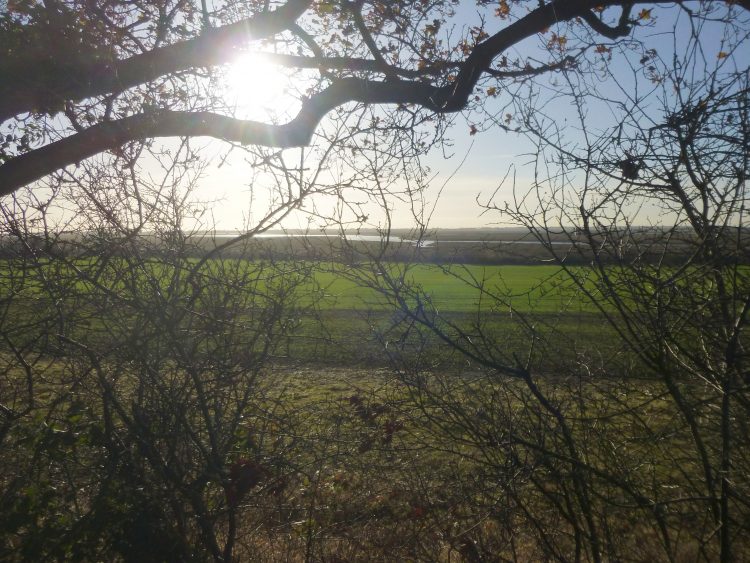 The winter wheat is just greening the fields, and the river was lit up by the low sun. I did a drawing looking south east across the fields. Goodness, it was cold standing still!
Next it was the Intertidal area and Margaret Hide.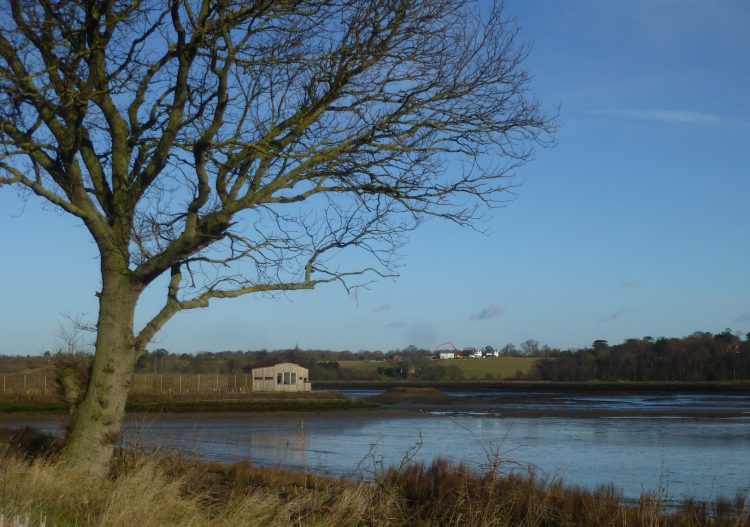 I saw a jay and a kestrel on the way, and three whooper swans flew over and landed further up the river.  The reed mace is beginning to go to seed now, and the smooth brown casings are breaking up.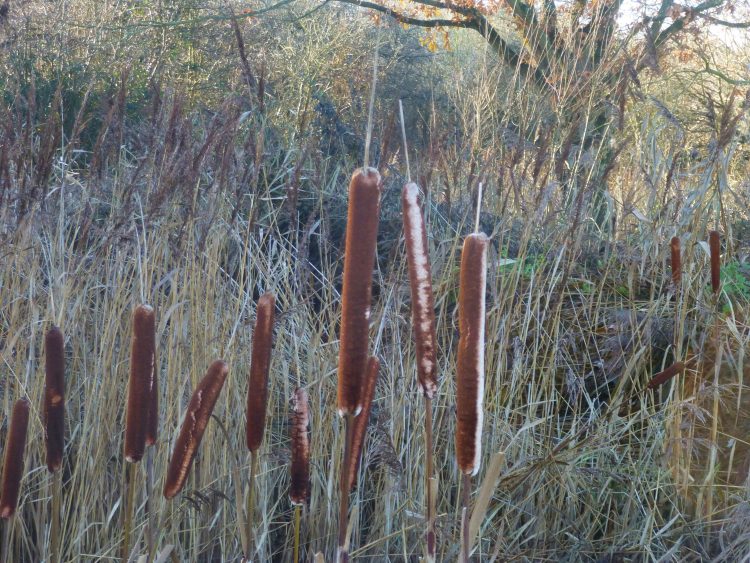 The tide was still fairly high and there was quite a lot of water on the mud flats. Redshank, curlew, a whole flock of shelduck, golden plover, black tailed godwit, were all busy feeding.
As I walked round to Kingfisher Hide, a group of Brent geese circled overhead, just as they had on my first visit in January. I saw a kestrel perched in a tree, who stayed put until I was really close, then swooped off at the last moment.
Two bird-y men in Kingfisher Hide said the kingfisher had been across several times while they were there that morning. But it had now vanished.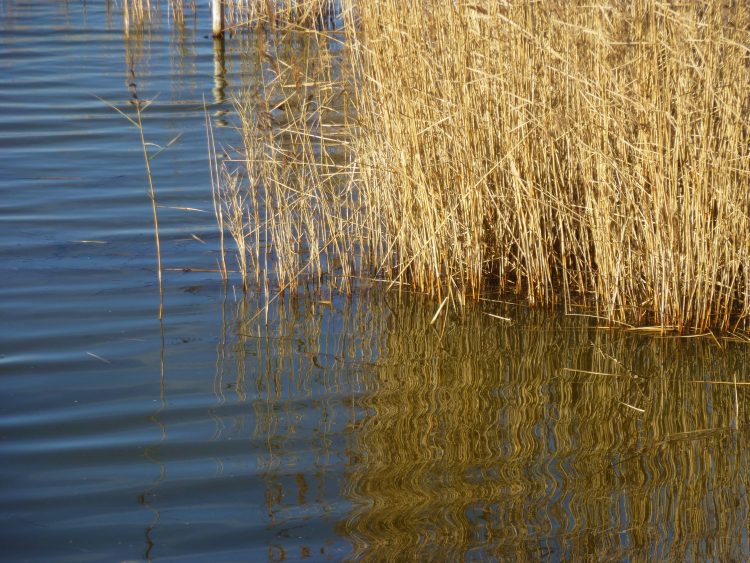 I told them I had never seen a kingfisher in that hide, and it didn't sound like I would be in luck that day either.
How wrong! At that moment a glittering turquoise flash! It landed on the brick culvert on the right of the hide – and just sat there! For minutes on end! Periodically he dived down into the culvert, and then returned with some tasty something. Then he started preening. We didn't have a completely clear view, as the reeds kept blowing this way and that in front of him. but with binoculars I could see every detail. My camera struggled, even on max zoom, but this gives you a little idea –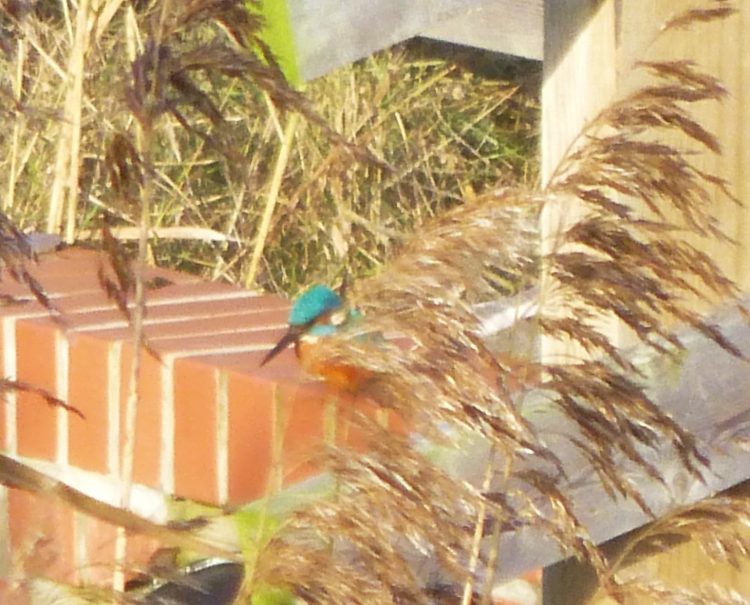 What an amazing end to my year of visiting this wonderful nature reserve! 🙂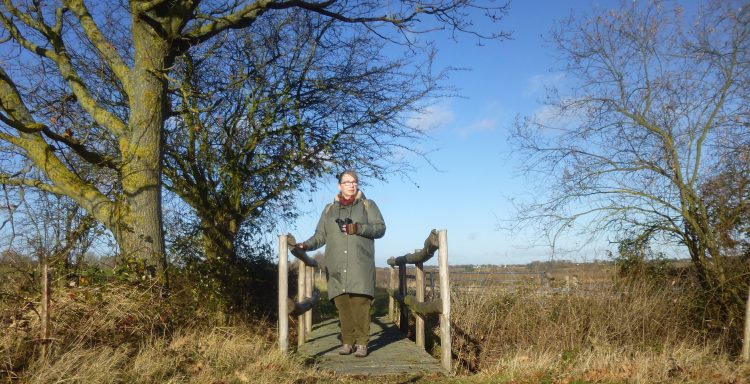 ---