Fingringhoe Wick in March
It was a really lovely day here today, so I made my March visit to Fingringhoe Wick. The sky was clear blue with a few vapour trails. There was a little breeze.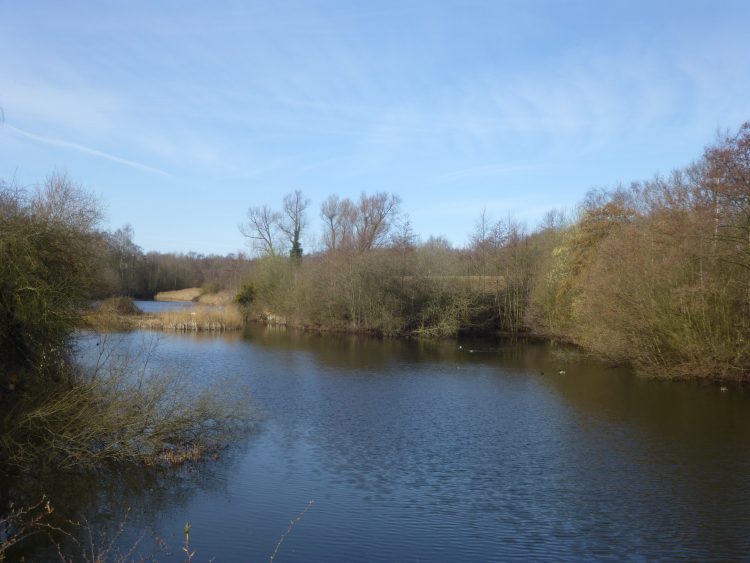 I started off drawing the lake near the Visitors Centre. I have thought about painting it since my first visit. Today, with the bright light and the water reflecting the blue sky, it looked particularly good. When I came back to it at the end of my walk the breeze had dropped and the water was much more reflective and still than it appears in this photo. The tufted ducks were diving, and a mute swan had taken up residence on a reed island near the centre of the lake. Look carefully and you can just see a glimpse of white. I think it is too early for her to be nesting, but she certainly looked as if she'd staked a claim!
I walked down to the edge of the estuary where the old jetty goes down into the water. The tide was high, and the posts had clear reflections.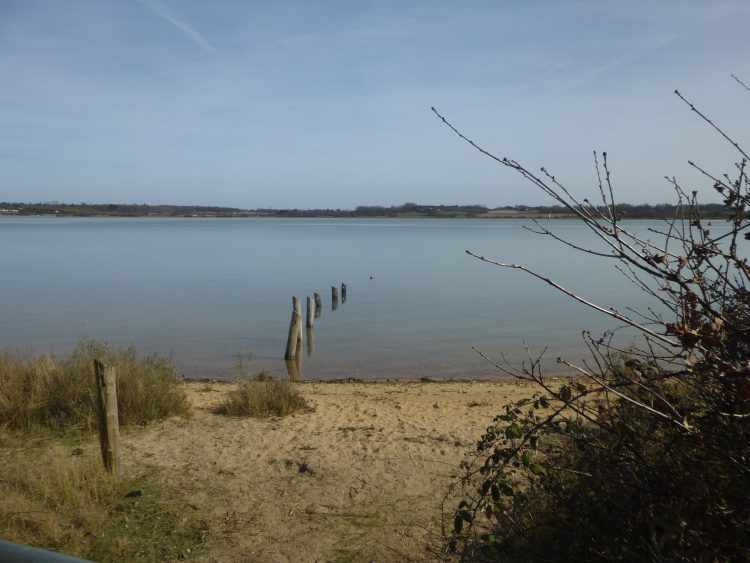 My intention was to walk down to the intertidal area, but somehow I got onto the wrong path and walked through all the woodland area where I've never been before. I heard a green woodpecker – maybe more than one – repeatedly give it's laughing call high in the trees, but I didn't see one. I came out on the track leading into the Reserve – not at all where I'd intended to get to! There were lots of catkins still on the hazel trees, and pussy willow flowering profusely.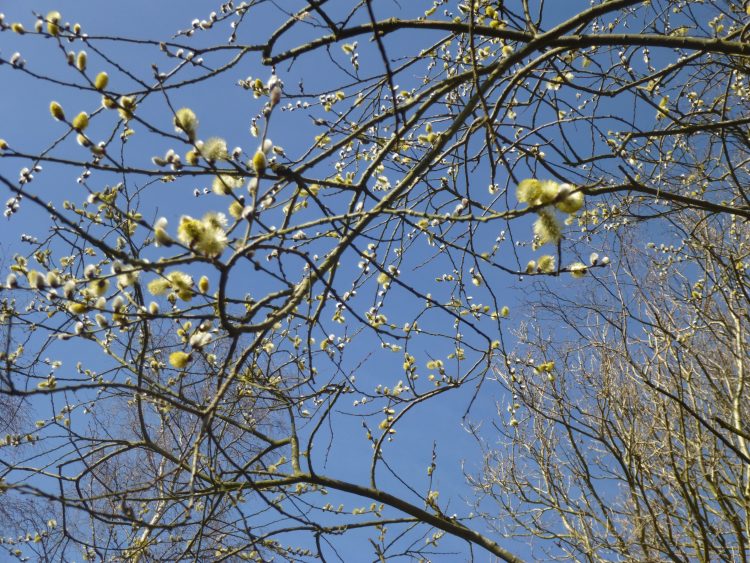 I saw a number of bumble bees and butterflies, including this beautiful peacock butterfly.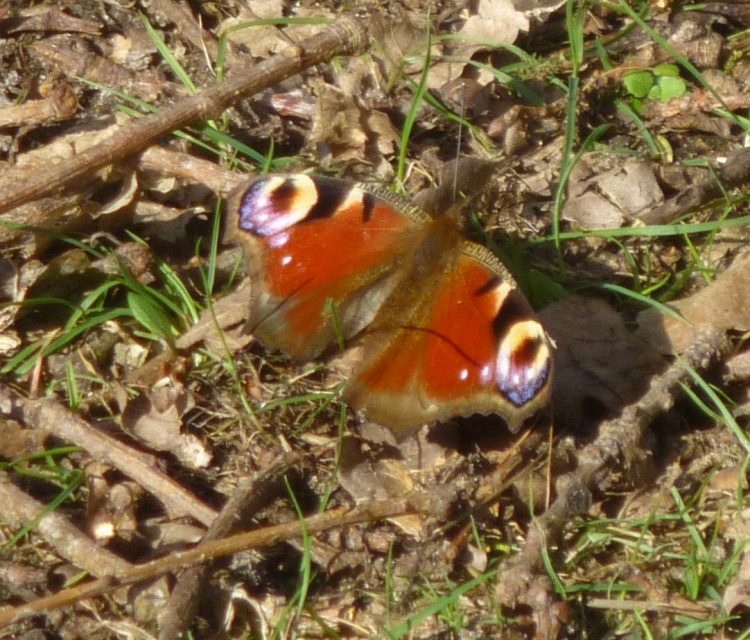 Back at the Visitors Centre it was warm enough to take my tea and cake outside.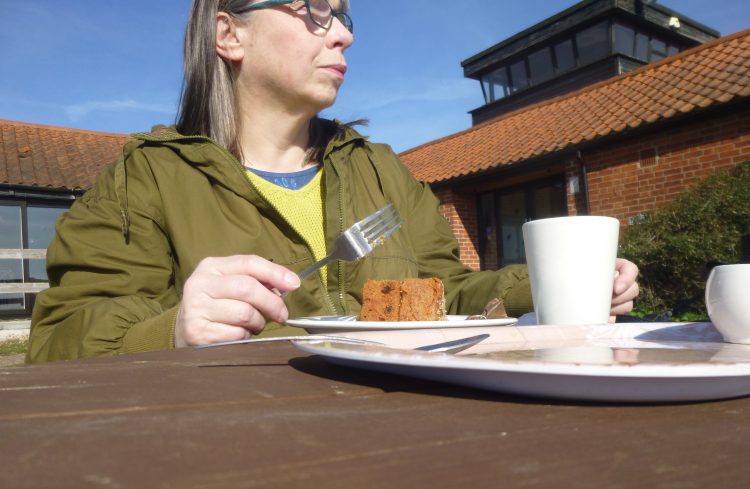 A buzzard was soaring on the air thermals over the marsh as I finished my cake!
A good start to the week! Hope your week has got off to a good start, too. 🙂
---