Fingringhoe Wick in May
A lovely warm dry morning yesterday – so I took the opportunity to make my May visit to Fingringhoe Wick, as part of my 2017 painting project, A Year on Fingringhoe Wick.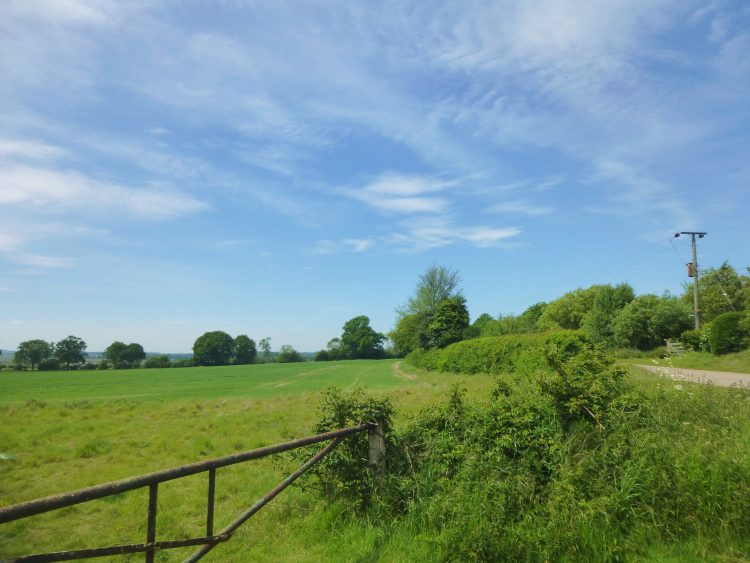 I arrived at about 10.00am, and had to be careful driving up the narrow approach road. It was hopping with baby rabbits! And outside the Visitors Centre was a sign warning of Free Range chickens on the loose! I managed to park the car without running over anything, and set off for the Kingfisher Hide.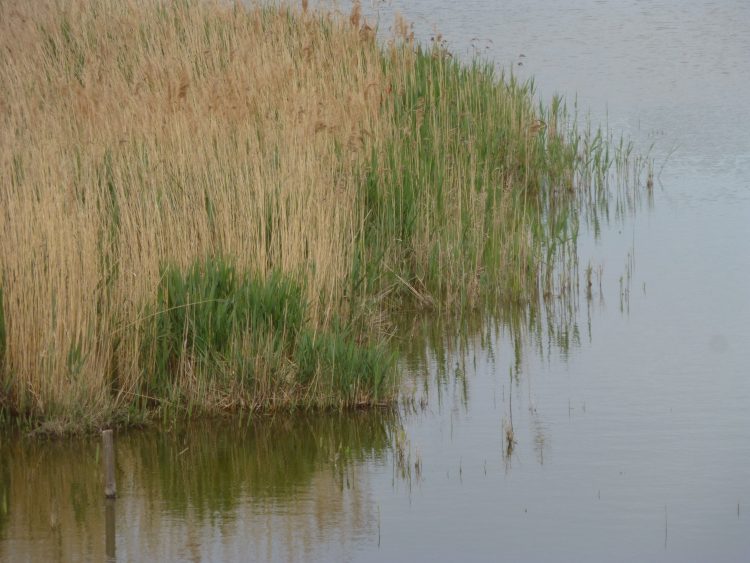 On the way the wooded path was loud with nightingales. Some only seemed a few metres away, but were still impossible to see. I did spot a pair of reed warblers, on, appropriately, some reeds, though.
I had pretty much decided that May's painting would be the view across the water from this Hide. But today, there was just a bit too much breeze, and not enough sun, and all the lovely reflections, that I saw last month, were absent. Oh well, maybe next month . . .
I walked back up the path and turned right onto the track down to the inter-tidal area, and did some drawings of the trees and gateway at the bottom of the slope. A white egret flew over, and the skylarks were loud overhead.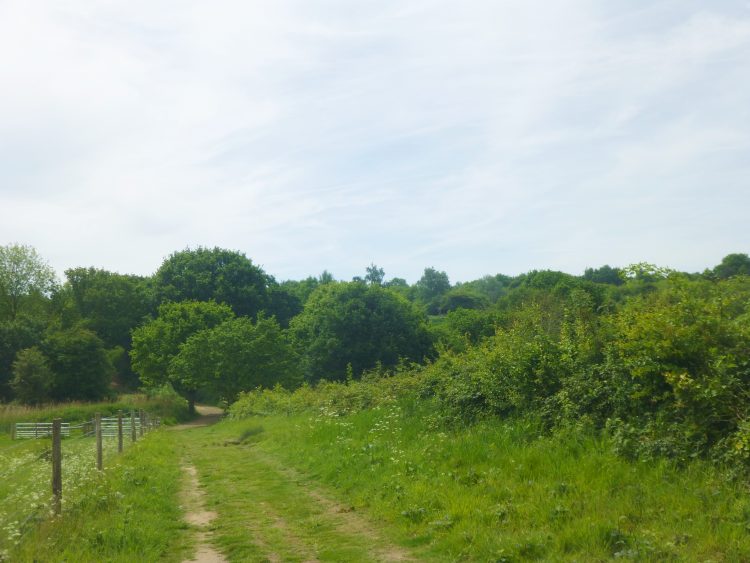 The high viewing place looking out down the estuary was my next stop. The sun was bright by now. A Thames sailing barge, in full sail, was far down the estuary. Through binoculars I could make out another at anchor further out – it seemed to be floating in the hazy air rather than the water.
All along the paths there were dog roses flowering, their prickly stems hanging out of the bushes, and curving up above the hedges.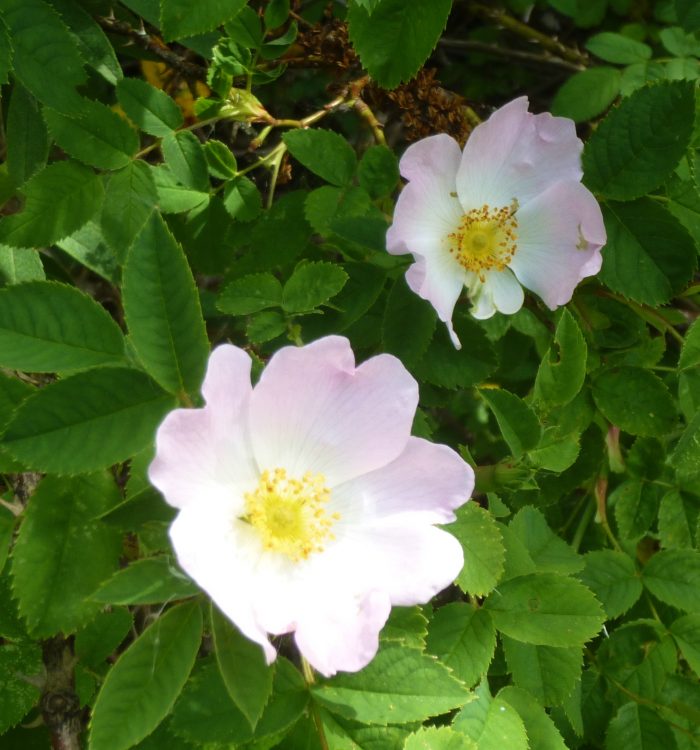 My most exciting bird of the day came when I was having coffee and cake back at the visitor's centre . . .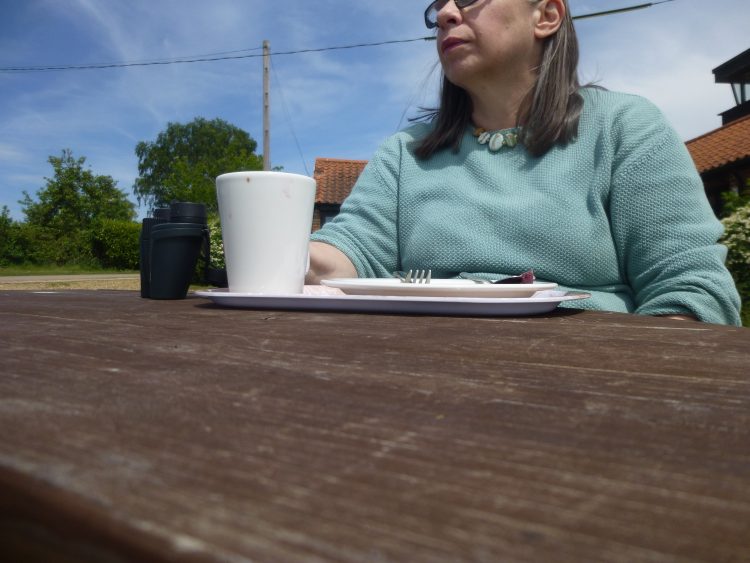 Looking out over the fields and marsh, I think I saw a hen harrier, but need to do a bit more research on the RSPB website to be sure. I'll update you in due course! 🙂
---