Fingringhoe Wick: September
Number nine in this year's painting project – this is Fingringhoe Wick: September, finished yesterday.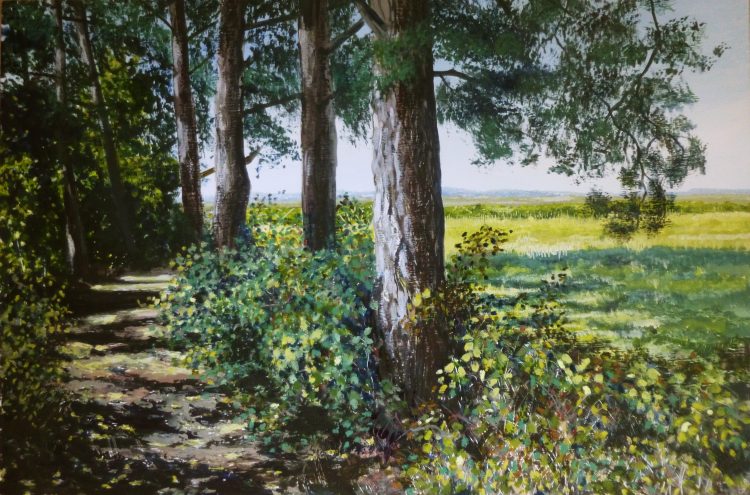 It's been a bit hectic round here recently. My new bathroom was finished on Tuesday, having taken two and a bit weeks to completely strip out, insulate, re-plaster and re-fit with lovely new things.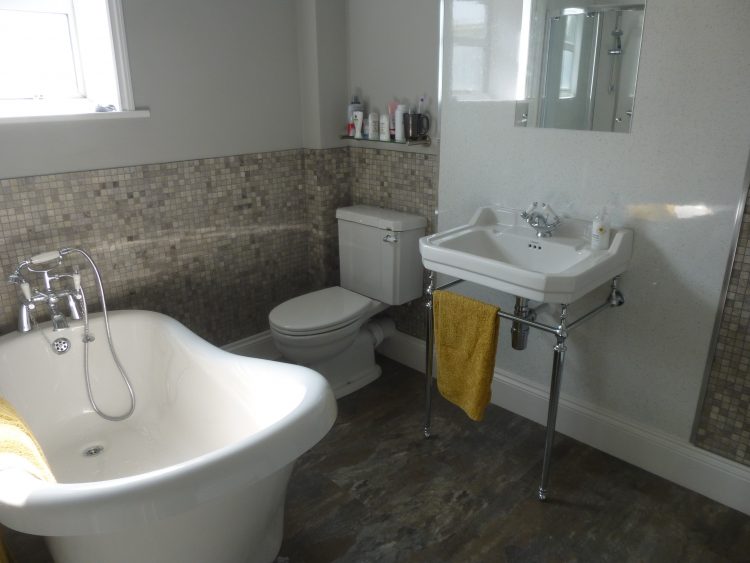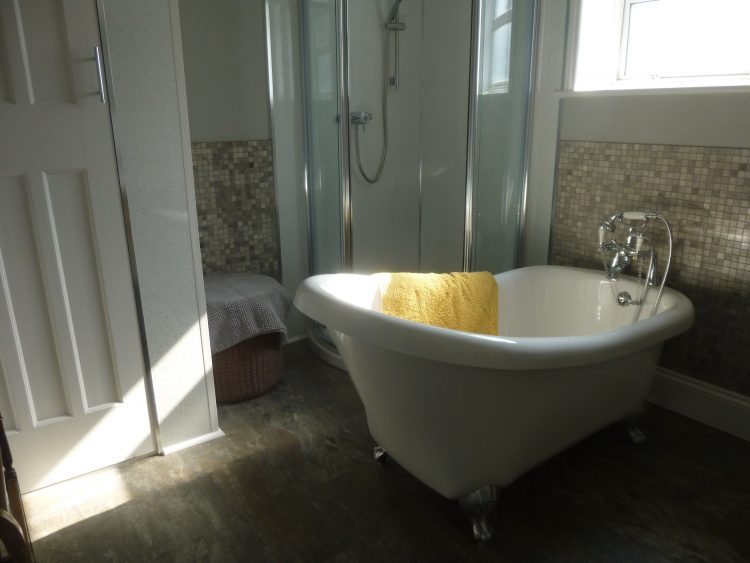 I'm delighted with how it has turned out, but inevitably it was quite disruptive. And then there was Open Studios in the two weekends in between the bathroom being done. Hmm . . .
A huge thank you to everyone who came. It was the best year so far. More lovely visitors than ever before, and more sales, too, so a win all round! Large quantities of tea, coffee, cake and chocolate flapjack were consumed,  we had some very interesting conversations, and caught up with lots of old friends.
Lots of people who visited asked me if I'm planning to do a book about my Fingringhoe Wick painting project, as I did with the 'Twelve months in an Essex Wood' book from last year. (Amazingly, I've now sold 30 of these).The answer is Yes!! I am really excited about planning this next one, as I intend it to be much more varied. The paintings are all different shapes and sizes for a start, but I intent to include some photographs and sketches, as well as text about what I saw. It is hard to believe I only have three more months to go in the project!
Next up in the studio, I think I'm going to do the next Ridgeway painting, before I make my October visit to Fingringhoe.
Almost the end of another week! Hope it's been a good one for you 🙂
---