Framing!
Lots of framing completed this week! Firstly, the four dinghies which I have painted for the Geedon Gallery's Spring exhibition – and I am keeping my fingers crossed that they will be able to show all four!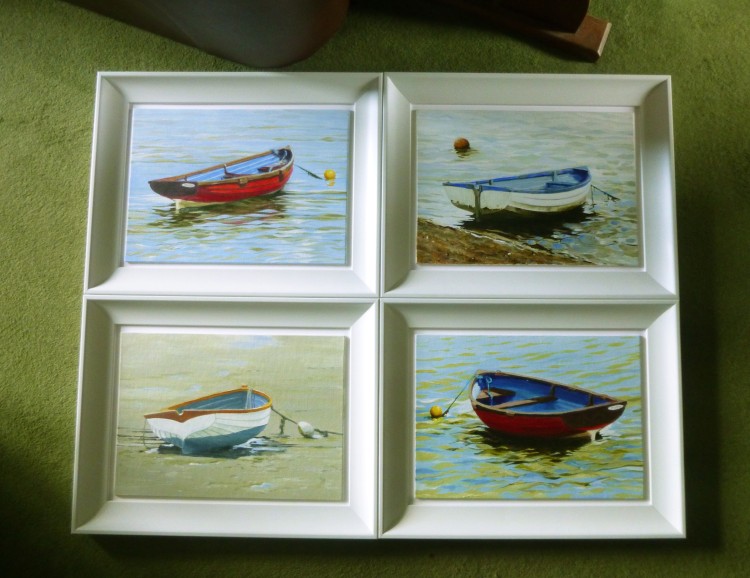 Here they are, all together on my dining room carpet – clockwise from top left, Poppy on the Blackwater, Dinghy on the Falling Tide, Poppy on the Blackwater II, and Waiting for the Tide.
Then a friend has bought two of the From my Garden Series – January and August, and I've framed those, too, this week. Here is 'From my January Garden' . . .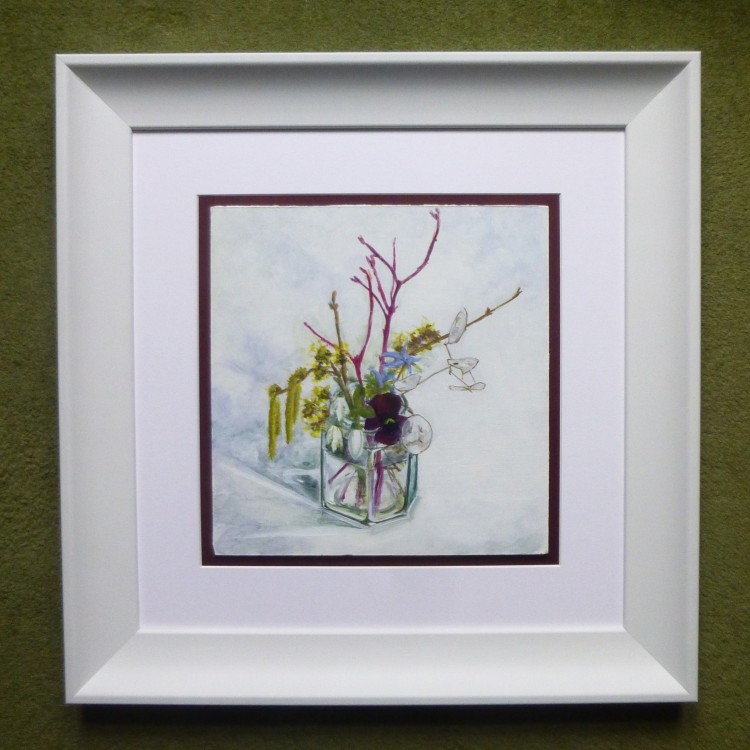 . . . and 'From my August Garden'.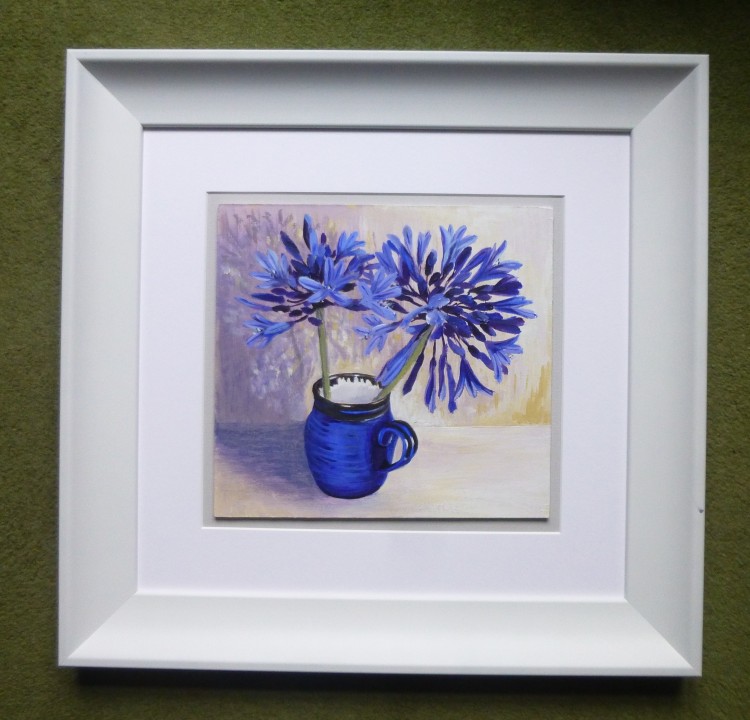 I've also ordered the frames for all of the Peddars Way series, and I'm really looking forward to seeing what they will look like!
This week has flown past! Hope you enjoy your weekend 🙂
---