Galloway – Part 1!
I got back at the weekend from an eleven day trip to Galloway in South West Scotland – walking and doing arty things and wildlife things.  Part of it was staying with a friend, Jenny, and part in a little cottage in Borgue near Kirkcudbright.
I drove up to Jenny's at the end of May. She lives near Kirkinner, in a lovely cosy house with a very pretty garden in the middle of nowhere. I really enjoyed my stay with her, and loved getting to know her animals – Lucy Dog, and Guillemot and Oboe, the two black and white cats.  And, when I arrived, Woody the springer spaniel, was visiting from Jenny's neighbour.
We visited some amazing places, including the Mull of Galloway . . .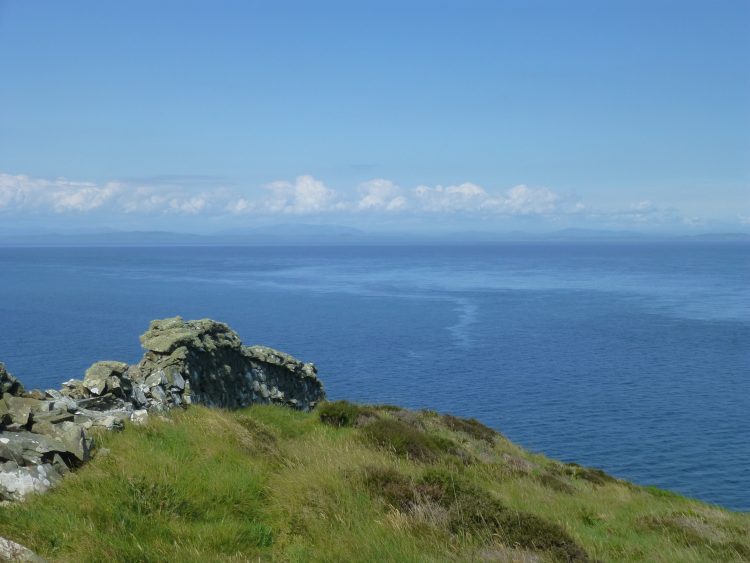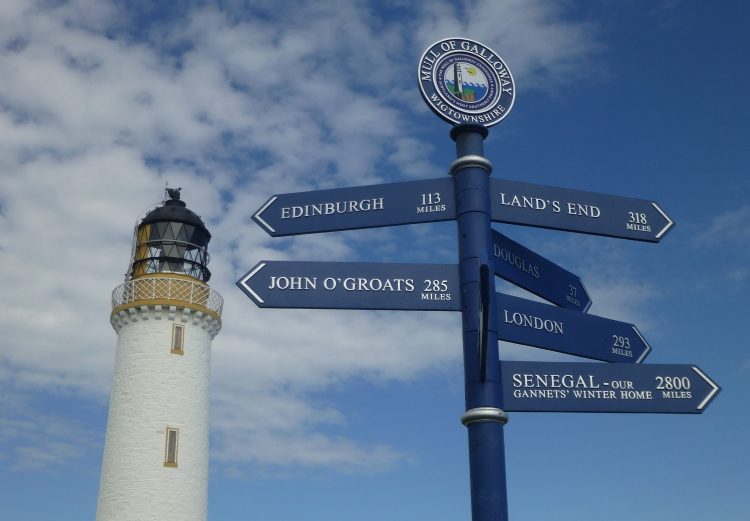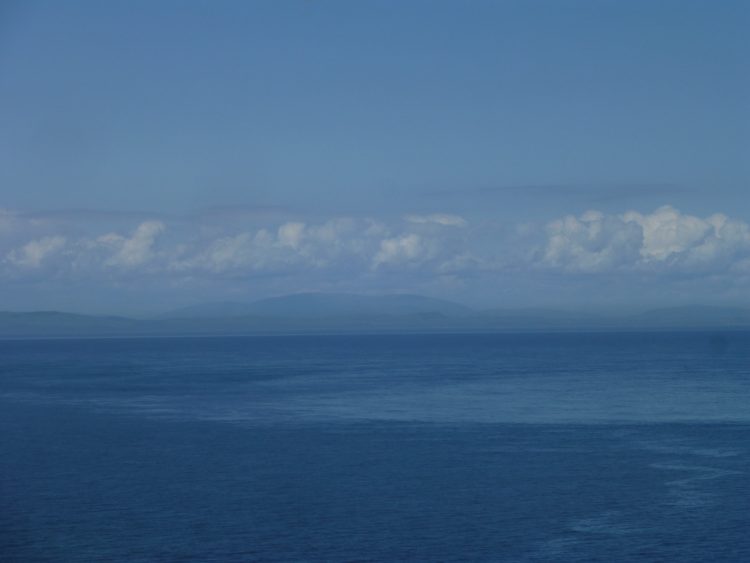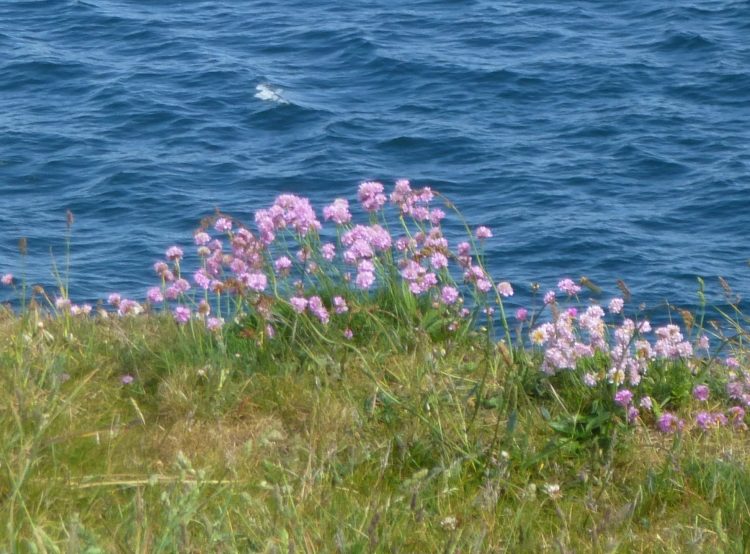 It was a beautiful sunny day and the views were wonderful. We could see Ireland – or was it the Isle of Man . . . ?          I loved the colour of the thrift against the blue of the sea.
We also went to the Isle of Whithorn – equally good views, including the hills of Cumbria. The dogs relished a visit to Brighouse Bay, and we clambered over the rocks to a beautiful sandy bay near Port Patrick, too.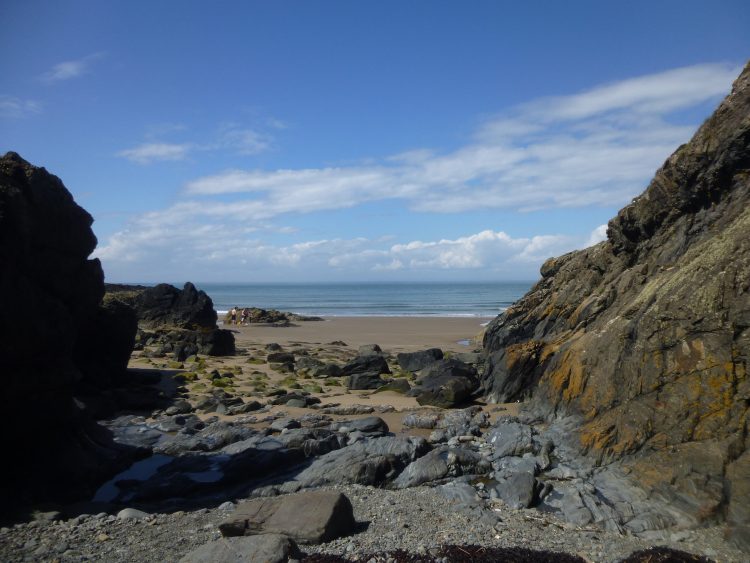 Jenny was delighted to see the black guillemots back in the harbour at Port Patrick, and they whirred round like clockwork toys!
We had a quick visit to Borgue, so I could see where the cottage was, then lunch in Kirkcudbright before going to The Bookshop in Wigtown. And what a shop – one of the best second hand bookshops I've every been to! I was delighted to find Jean Goodman's biography of Edward Seago, which I have been trying to find for ages.
More tomorrow – Red Kites, Ospreys, and some Scottish artists to come! 🙂
---