Ian Hay at the Minories
Thanks to all those of you who came to Open Studios – we had two lovely weekends. But now all the card racks, and browsers and cards and bunting are packed away, and things are back to normal!
This afternoon I went to the Minories in Colchester –
(what a splendid Georgian building it is!) – to see an exhibition called 'Landscape into Art'. It featured quite a number of delightful small oils of the Colchester area by Ian Hay. I always enjoy his work, and these examples did not disappoint.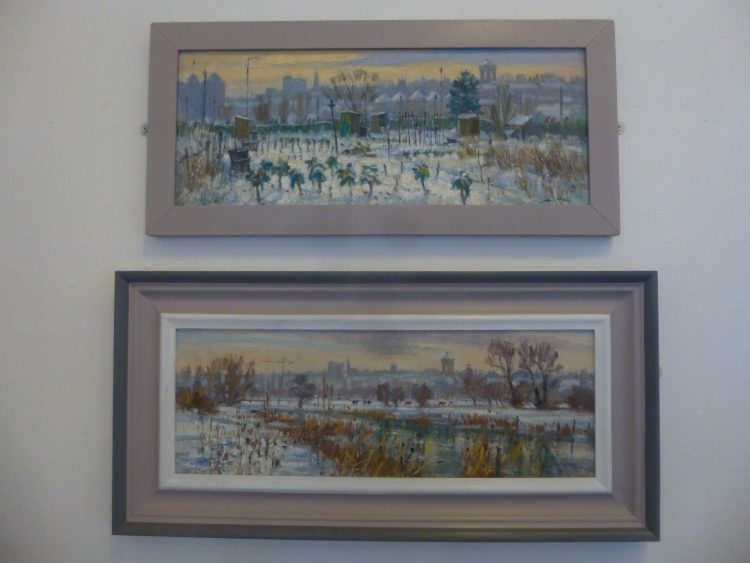 'Jumbo', the iconic water tower in the centre of Colchester, features on the distant horizon in many of Ian Hay's paintings, as seen in the two above.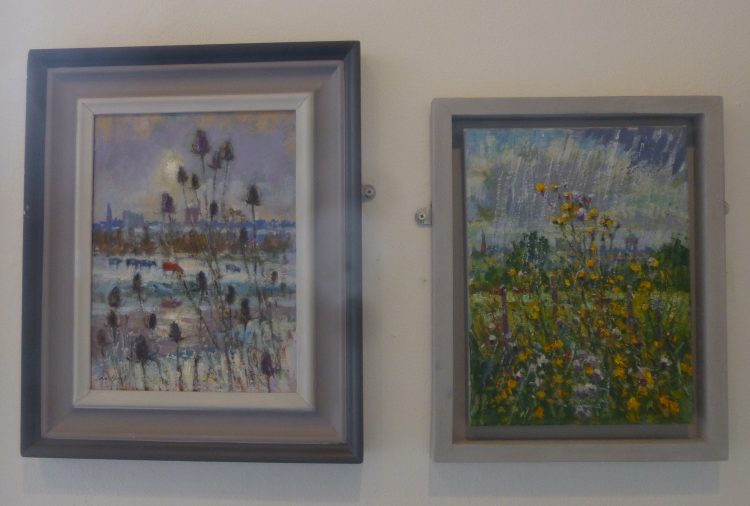 And in these two, as well, and the one below.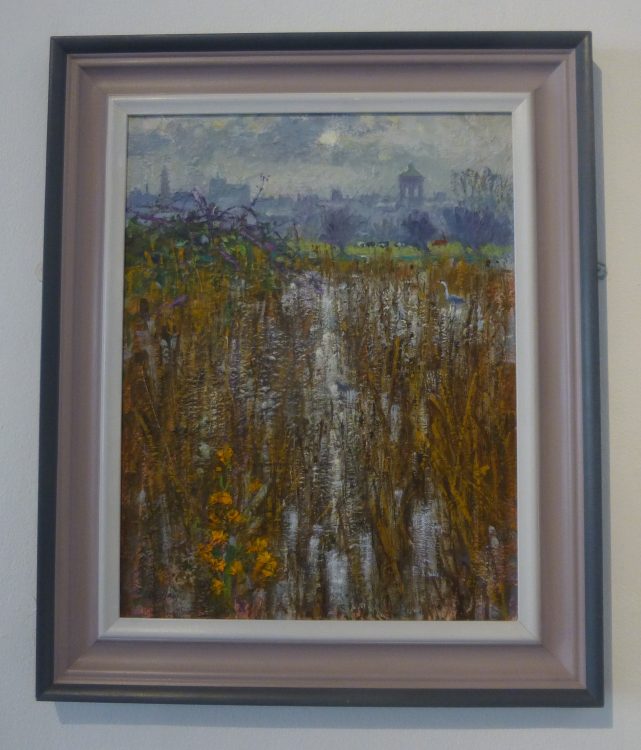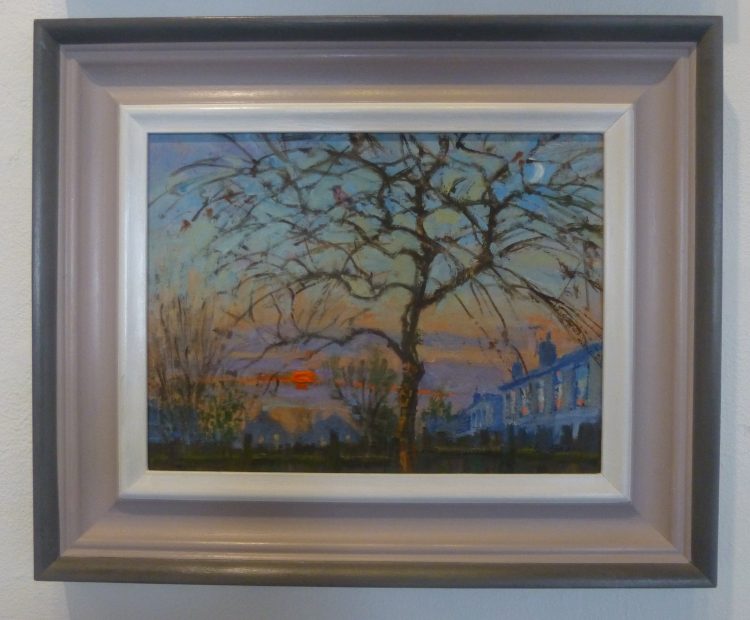 He is particularly good at handling hazy distances, misty mornings and winter evenings. The show is on until September 20th – so two more days to see it. Do go if you get the chance.
In my Studio: I've been working on Nayland: Summer in between my open weekends – this is as far as I've got!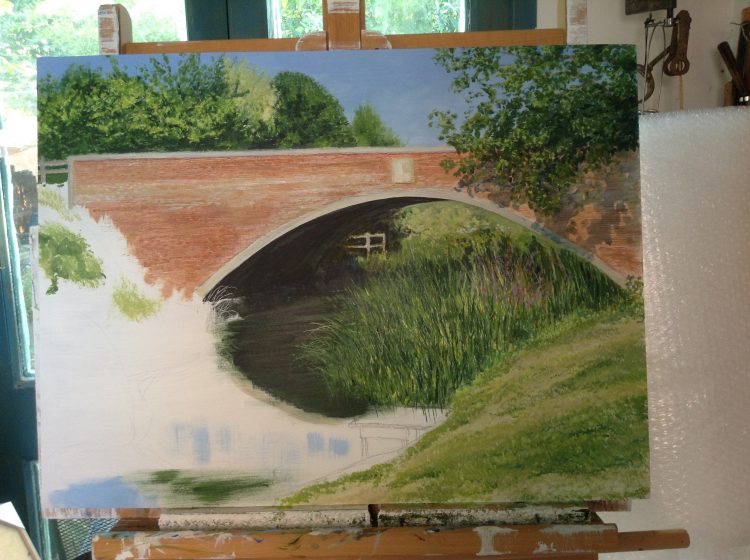 The Next Thing: Getting organised now for our Woodbridge exhibition at Artspace in The Thoroughfare from 4th – 10th October. Put it in your diaries! On our 'Launch Day' on 4th we will have soft drinks and nibbles available and all five of the artists should be there for you to meet and chat to about their work.
Hope your week is going well! 🙂
---