January at Fingringhoe Wick
It was a lovely bright morning so I decided to make my January visit to Fingringhoe Wick. This is the beginning of my 2017 project – see post on January 1st.
I went to the viewing point just east of the Geedon Hide first. The sun was dazzling on the Colne estuary. A large flock of Brent geese kept up a continuous honk of conversation.  Towards the shore a group of Shelduck drifted peacefully on the high tide.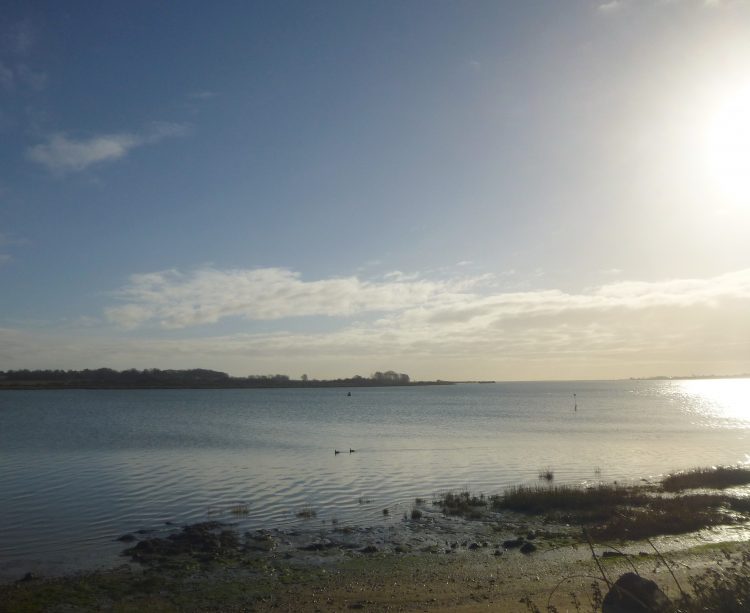 Graham gave me a pair of brilliant binoculars for my birthday on Sunday – my old ones looked as if they had a permanent fog in them! These new ones are very light but very effective. This was their first outing!
I walked further along the shore to a gateway overlooking a small beach where posts from an old jetty marched down to the water . . .
. . . and then on to Robbie's hide where the wreck of a wooden boat is almost buried in the sand.
With my new binoculars I was able to see redshank and turnstones pecking around at the water's edge really clearly.
Away from the estuary the nature reserve is partly wooded and criss-crossed with paths and tracks.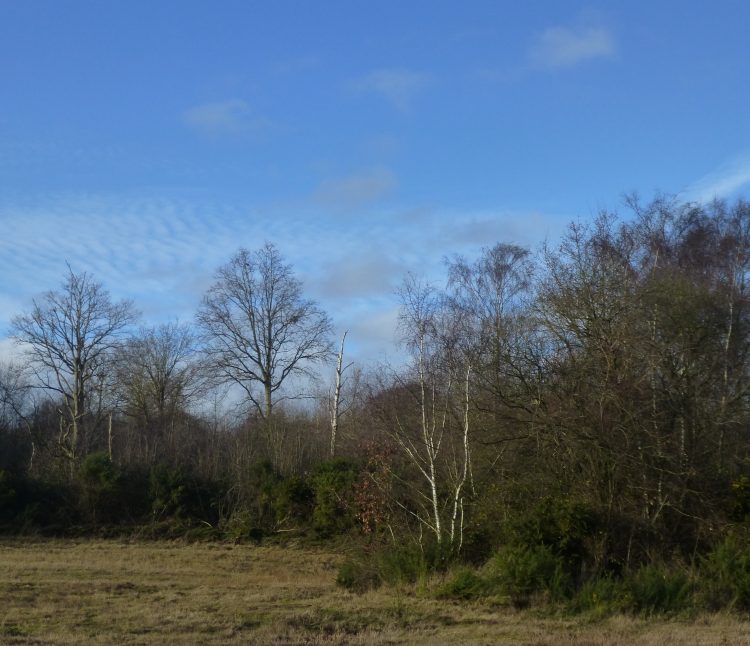 It was quite muddy, but I could see lots of varied potential pictures for the future months.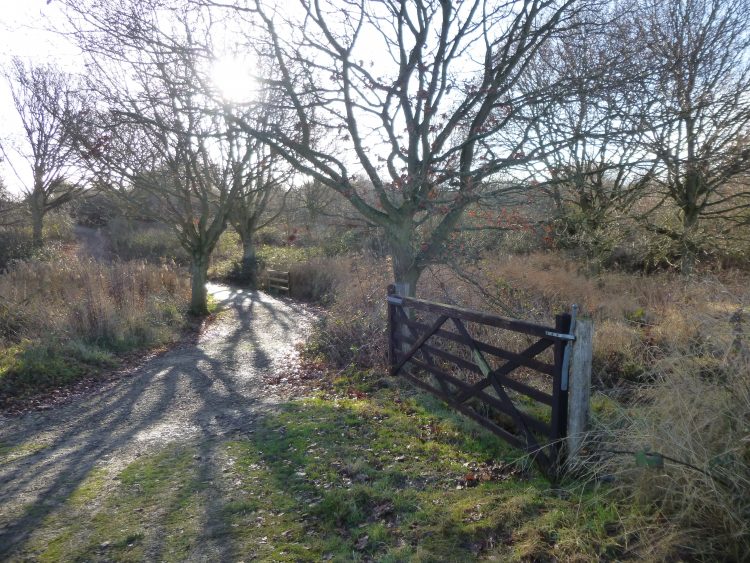 Back home I was very pleased to find a cheque from the Geedon Gallery! Poppy on the Blackwater was the only unsold painting from the four I put into their last spring exhibition. I left it there for the year, accidently,  and it has unexpectedly sold!
I am working hard to get some more dinghies ready for their spring exhibition this year – the first one should be finished in the next day or two! 🙂
---