Jigsaw and Calligraphy
This afternoon when I came in from shopping I actually finished my Christmas jigsaw, over a warming cup of tea – it is really cold here today!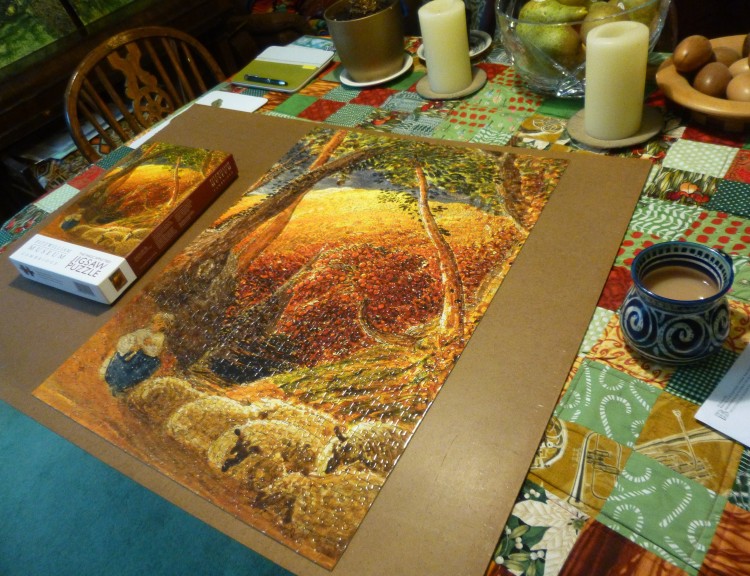 The colours are lovely, but it was so hard!
I've been working on something different today, not in my studio but at the drawing board – literally! – updating the incumbents list for the church at Woodham Walter.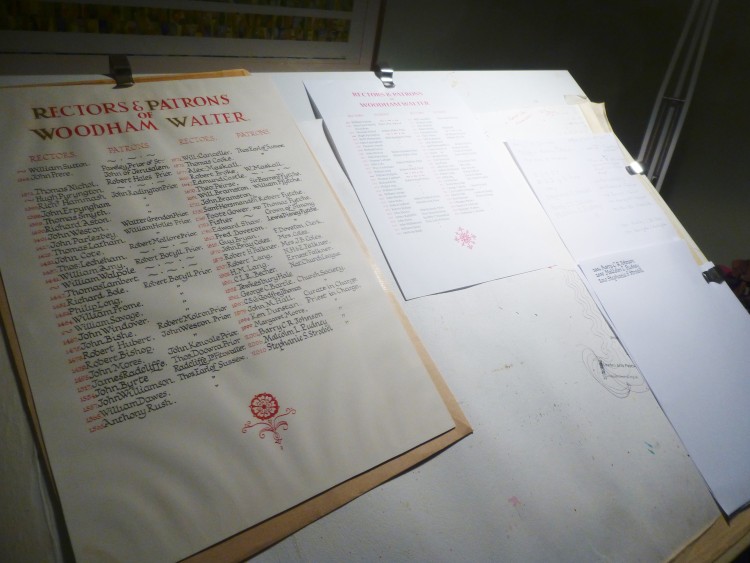 The church is really interesting as it is thought to be the first church in the country actually built as an Anglican church in the reign of Queen Elizabeth I. I'm looking forward to having a look round it at the end of the month. I was fascinated when I realised that one of the names I was asked to add was another Pudney – my surname is so unusual that I hardly ever come across another!
As I'm busy every morning this week I thought it was unlikely that I would be able to get started on my Essex Wood project until next week, so I've primed up a board to squeeze in another dinghy painting. As I came out of the studio yesterday afternoon there was a lovely wintery sunset. I just caught the end of it.
---