June in an Essex Wood
I had planned to visit my wood quite early this morning, for the June visit of my '12 Months in an Essex Wood' project. When I drew the curtains, though, it was dull and overcast, so I thought I'd put it off, and maybe go next week.
HOWEVER by 1.00pm the sun was shining and it was a beautiful afternoon, so I changed my mind and went!
The wood seemed very shaded, and cool and quiet, and very, very green. 
The leaf canopy is really quite thick now . . .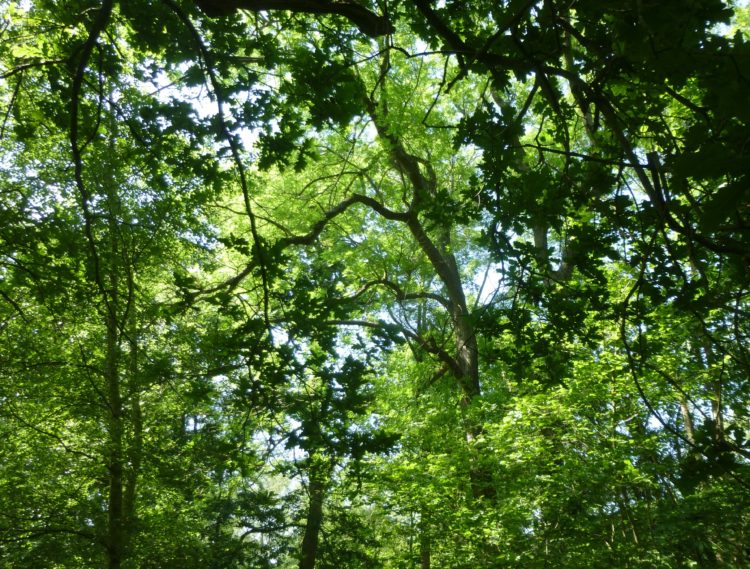 . . . and the blue bells and the white stitchwort are long gone. In their place bracken has grown up,  blackberry brambles – some of them in flower – ground elder, and that sticky trailing plant that I think is called cleavers. The elder trees are flowering . . .
. . .and in the more open places there are lots of red campions still, and also foxgloves – some in rather strange places . . .
Last month the wood was loud with bird song. This month, partly because it was the afternoon I expect, it was much quieter. Rooks called intermittently. A blackbird had a burst of song, and the wood pigeons cooed away high up in the branches. I heard a green woodpecker's wild laughing a few times, and I saw a beautiful jay. There were a lot of young squirrels running around amongst the trees.  The stream on the boundary of the wood was flowing fast. but the big pond that I painted in March is almost completely overgrown with reed mace and yellow flag irises.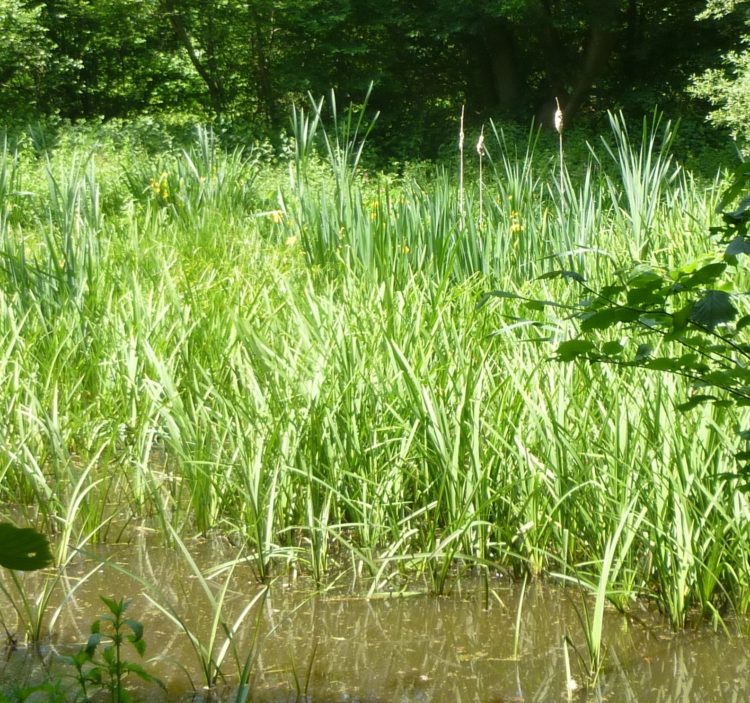 And my 'findings' from the wood this month?
---