Landlines 4: Marsh Ditch
The next painting in my Landlines series. This was almost finished yesterday, but I put the last few little touches in this afternoon.
This is near Woodbridge on the edge of the River Deben, in fact I was standing on the river bank looking inland.
All Saint's Arts Festival news
I had a trip down to Leigh on Sea this morning to meet up with Jonathan Trim who will be exhibiting his atmospheric mixed media paintings at the Festival. He was our most popular exhibitor ever at the Lexden Arts Festival, and I'm sure he will be a big hit with our new Festival goers, too. To find out about Jonathan and see examples of his work, go to www.jonathantrim.com
Yesterday, down at my seaside outpost with Graham, the sea was calm and blue, and the sun was warm.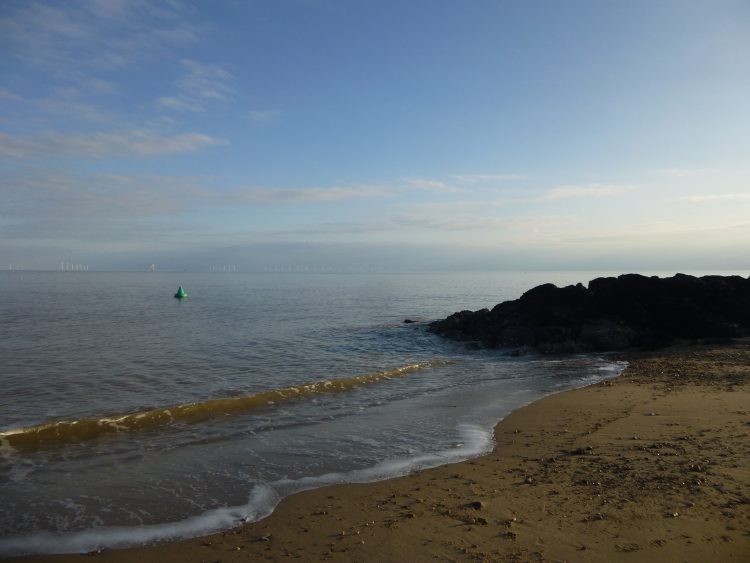 And today it has been warm and sunny all day long. I think winter may be just about over! 🙂
---