Making progress
I've been making progress on all sorts of things over the last week.
I've ordered the frame for "Tessa", the last of the four paintings bound for the Geedon Gallery. I get all my frames made at Framewerks.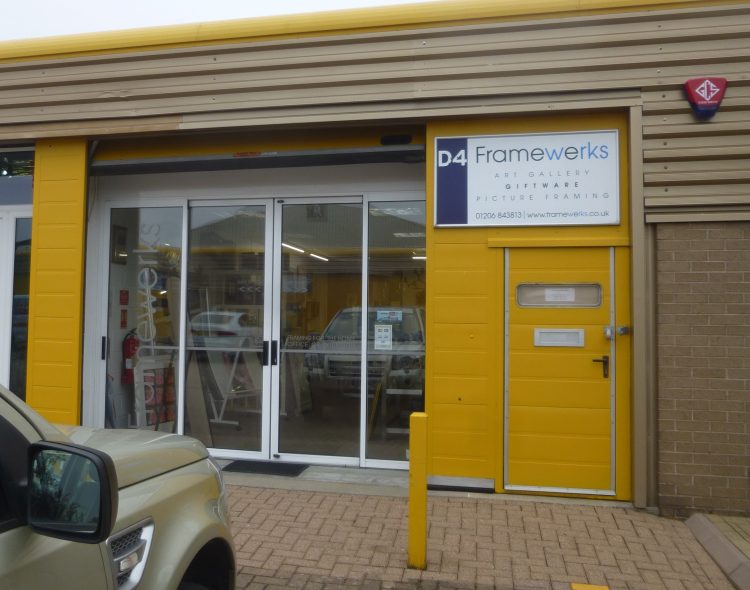 Calendars 2019: I went over to Point Graphics in Maldon and discussed my 2019 calendars with Dan. We have come to an arrangement where he will print the pages for me and I will bind them. They are, however, going to be a rather different format from previous calendars I've done. Not saying any more than that at the moment . . . They are not going to show the 12 paintings from last year's painting project, either. This is the way I've done it for the past two years, using the previous year's project. But with A Year on Fingringhoe Wick it just wasn't possible. One of those paintings is square, one is portrait format, two are landscape format but very long and narrow – there was just no way they were going to work in a calendar. So I have used a few of them, but the whole calendar is called Images of East Anglia. I shall launch them for sale at my Open Studios. Oh yes! – and talking of that –
Open Studios: I'm having two open weekends again this year, with Colchester and Tendring Open Studios. They will be 8th & 9th September, and the 15th & 16th September. On the two Saturdays I will be open from 2.00pm – 6.00pm. and on both Sundays I will be open from 11.00am – 6.00pm. Note the different times this year! – I am NOT open on Saturday mornings. I shall be showing lots of new paintings, plus greetings cards (lots of new designs) 2019 calendars, Essex Wood books and Fingringhoe Wick books, postcards, mugs, jute bags . . .  There will be tea and coffee and home-made cakes available, and absolutely no obligation to buy! If you are going to be around Lexden, put the dates in your diary now and do pop in for a browse, a cuppa and a chat.  My address is The Anvil House, 45 Heath Road, Lexden Colchester CO3 4DJ and there is unrestricted parking in my road.
Higham: Summer is still at quite an early stage, but I'm making progress and expect to have a lot more time for that this week.
AND I was pleased that my Instagram followers went over 100 this week! Don't forget, if you use Instagram you can follow me @sallypudney. There is also a link on the homepage of my website in the top right corner.
Hope your week has got off to a good start. 🙂
---