New Year plans!
So, 2017!
I love making new plans for a New Year – so here are my 'art' plans!
12 Months in an Essex Wood BOOKS!! I'm using the twelve images of the big pictures, plus my notes from each months visit. I will get the books produced by Snapfish or possibly Blurb, and will launch them at this year's Lexden Arts Festival.
12 Months in an Essex Wood 2018 CALENDARS – these will be for sale in September
Exhibitions: these are the ones I know about so far! The Geedon Gallery Spring show from 8th – 23rd April. Lexden Arts Festival 29th April – 6th May. I may submit something to the New English Art Club's Open exhibition, and may show at the Haylett's gallery in the summer. I also plan to have another 2 weekends of Open Studios in September. I'll keep you posted about where I'm exhibiting as more gets planned.
My BIG painting project for the 2017! 'A Year at Fingringhoe Wick'. This is a nature reserve on the Colne Estuary owned by the Essex Wildlife Trust. It is over 200 acres, and has really mixed habitat, of saltmarsh with wonderful views of the estuary, Mersea Island and out to sea, heathland, woodland, ponds and lakes, as well as cultivated farmland all around. It will give me lots of scope to paint 12 very varied monthly pictures, including some wonderful big skies.
On social media I am planning to start using Instagram as well as my 'Sally Pudney Artist' Facebook page and this website.
Graham and I walked round some of Fingringhoe Wick last Wednesday to assess whether it was a suitable site for my new project. It had been a foggy morning, but cleared to a beautiful, still, sunny afternoon with a clear blue sky. We had a lovely walk and saw lots of potential paintings!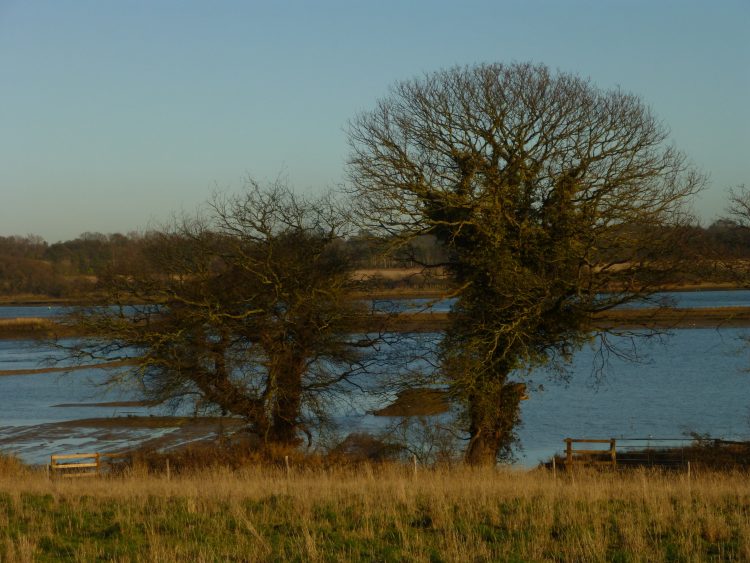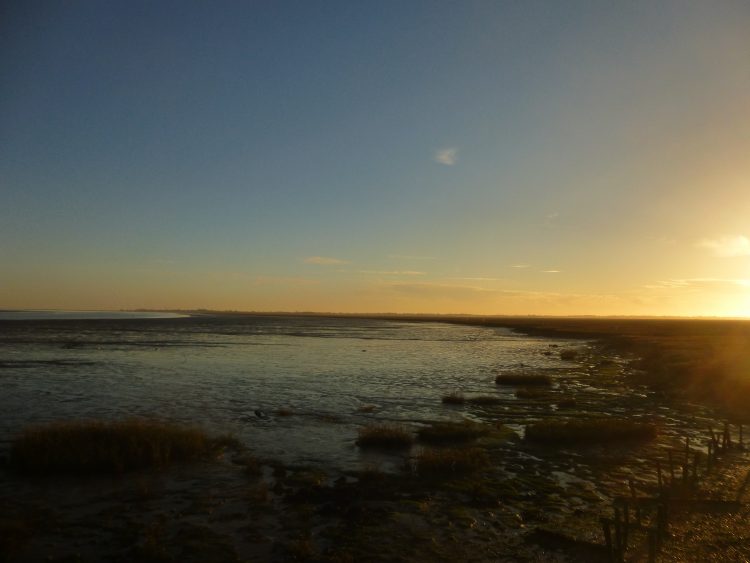 I have, of course, got some 'finishing off' to do – Essex Wood November needs to be completed, by the end of this week I hope – and Essex Wood December needs painting! Then I am very aware that I have only painted one picture of my Ridgeway series so that also needs working on. Lots of work!
Hope you have lots of interesting plans for the new year, too! 🙂
---