Old Bank Studios, Harwich
On Wednesday, Graham and I went over to Harwich – which was in festival mode, with art exhibitions all over the town!
Our first stop was at Old Bank Studios, owned and run by Bev and Nigel Caleno. It was great to see them again after a number of years, and we were very admiring of the fantastic job they have made of converting the old bank, a rather spectacular building, into a really lovely art venue. The main banking hall was full of display screens with some interesting work – but this is quite unusual for them, as their main purpose is to run courses and workshops in a great range of creative subjects.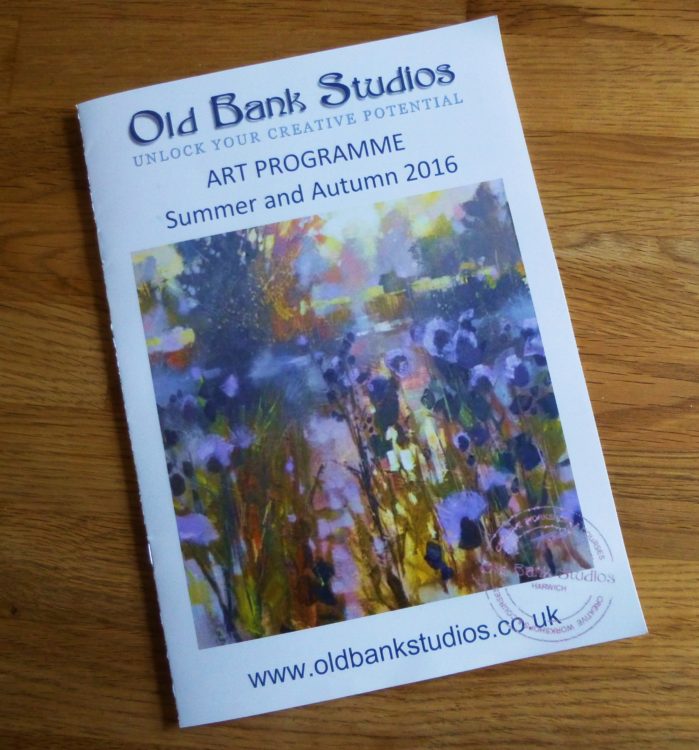 Both one-day workshops and courses that run over several weeks are available – in all manner of art media, and exciting crafts like silver clay jewellery, mosaic panels, and willow weaving.
The Old Bank Studio is at 19 Kings Quay Street, Harwich, CO12 3ER. For more info check out their website at www.oldbankstudios.co.uk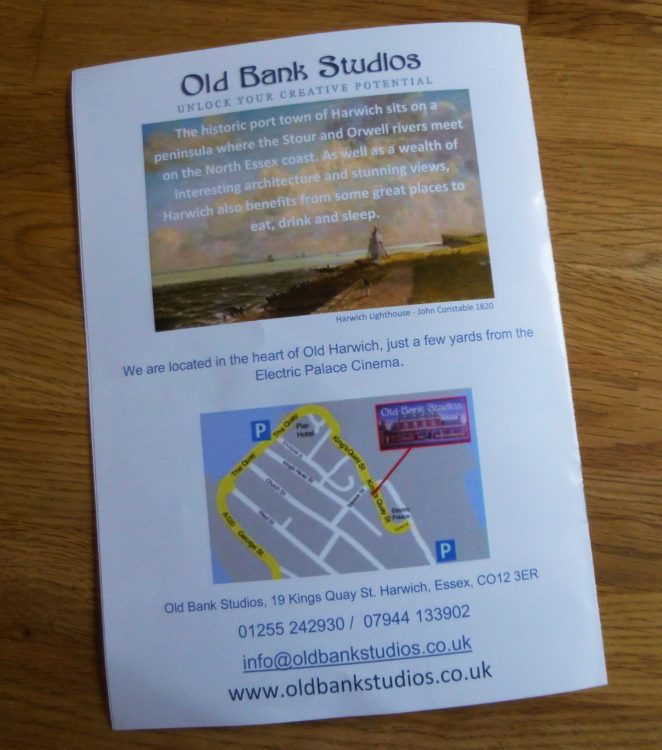 It is really easy to find, with free street parking all around which makes visiting very easy. Do have a look at what's on there.
Hope you have a good weekend – and Happy July! 🙂
---