Only a month to go!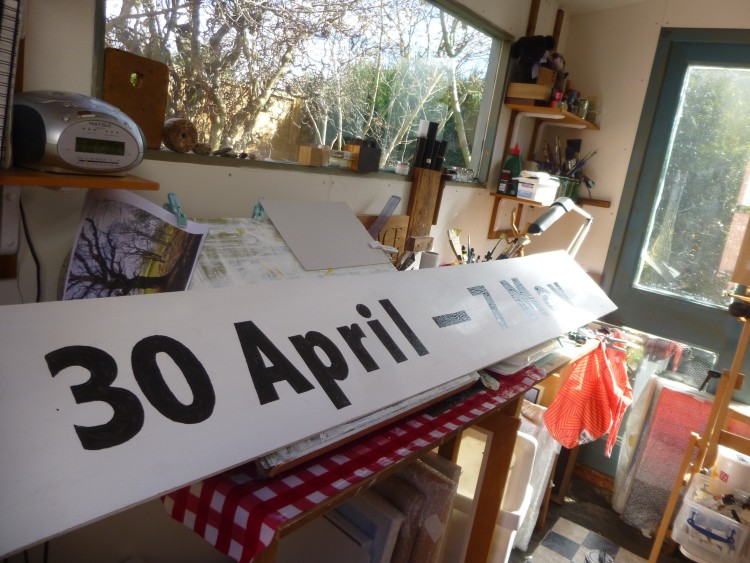 Yes, it's only a month to go before the start of the 2016 Lexden Arts Festival!
I've been making a start on painting the 'date boards' which will be going up under our banners outside St Leonard's Church in Lexden, on Monday.
I'm really excited about this year's Festival – I think we've got a great group of artists and makers exhibiting, and four wonderful evening events during the week. Read all the details on the website – www.lexdenartsfestival.org.uk – where you can book tickets for the events. Tickets are also available from Red Lion Books in Colchester High Street.
Our great 'Len's Cafe' will be running all the week, too, with lunches every day except Sunday, and light refreshments available at all exhibition open hours.
Lots to look forward to! Counting the days! 🙂
---