PAINT 7: Five – Lammas
The fifth in my series of painted lettering art pieces will be released on August 1st for Lammas. This is a time for celebrating the beginning of harvest, particularly the grain harvest. The song/story of John Barleycorn relates to this time of year, as the living Spirit of the barley which is cut down, eaten as bread, and reborn in the sowing of the seed for next year's crop.
I chose the quotation "our sweet earth puts on immortality again" – as usual from the work of e.e.cummings.
I planned a layout for the words first. I wanted to elongate the letters to resemble the stalks of wheat or barley.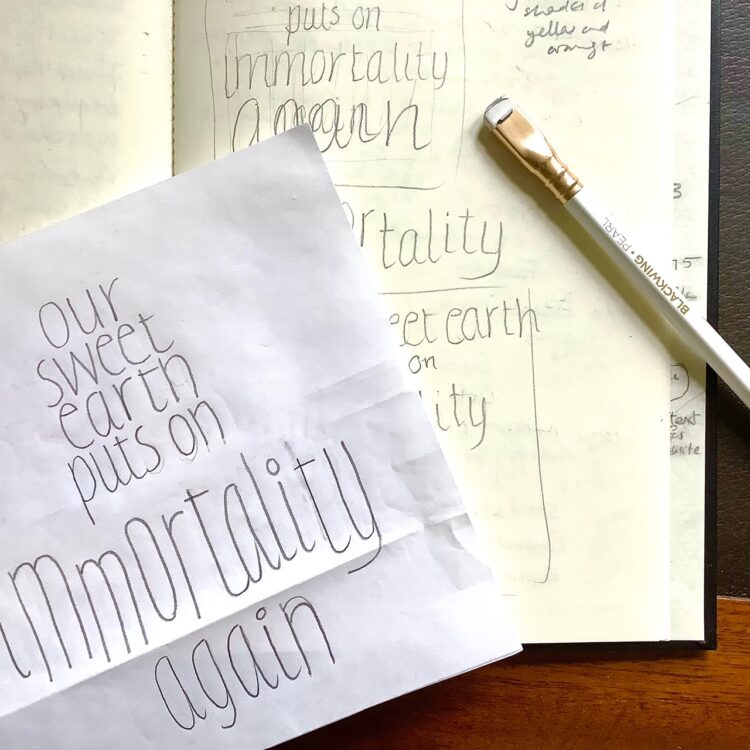 The colours traditionally associated with Lammas are all shades of yellow through to orange, and green. I chose the paints that I was going to use – Winsor & Newton's Cadmium Yellow Deep, Jackson's Primrose Yellow, and Daler Rowney's Pale Olive Green.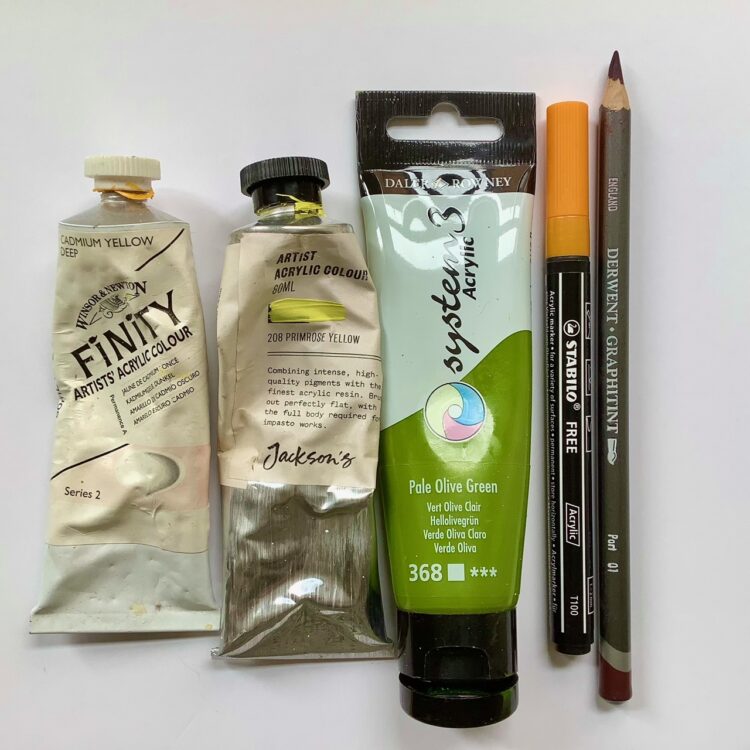 I also used a Stabilo Free Acrylic Ink pen in orange, and a Dewent Graphitint crayon in Port – a dark reddish brown.
Using a wide brush I made a stroke of Cadmium Yellow Deep across the top of each of my gesso boards. As you can see it is so deep it looks orange!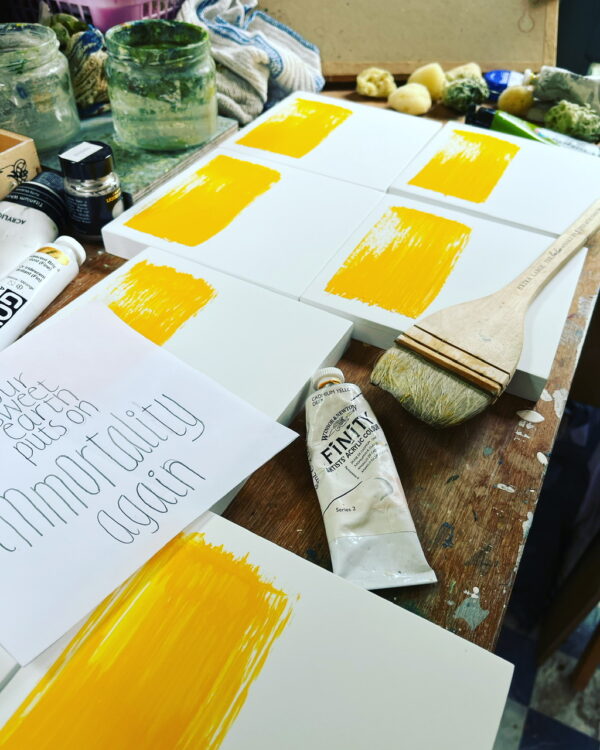 I just used one stroke, and didn't re-touch it, so each panel is slightly different. Then I added two vertical strokes of Primrose Yellow to the lower half of each board, plus a few small brush strokes of green to indicate the base of the stalks.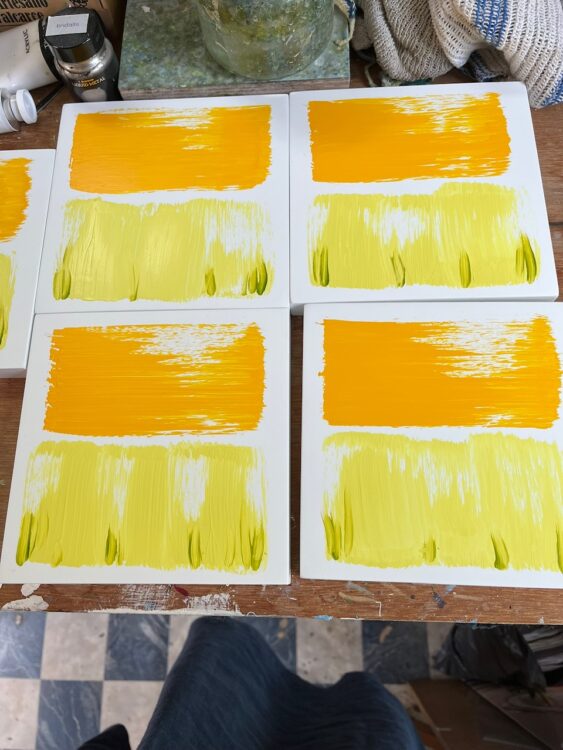 Then using the port crayon for the upper letters, and the acrylic orange ink pen for the lower letters I added the quote, and used the pen to add stylised corn ears around the letters.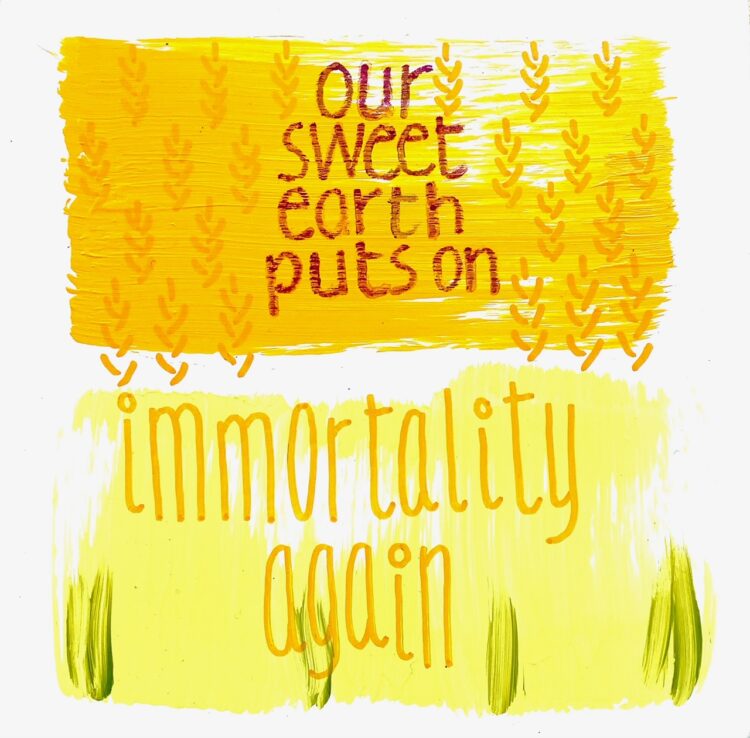 Finally, I framed them in simple white wood tray frames. As with all the others, they are strung to hang, but will also stand up on a shelf if required.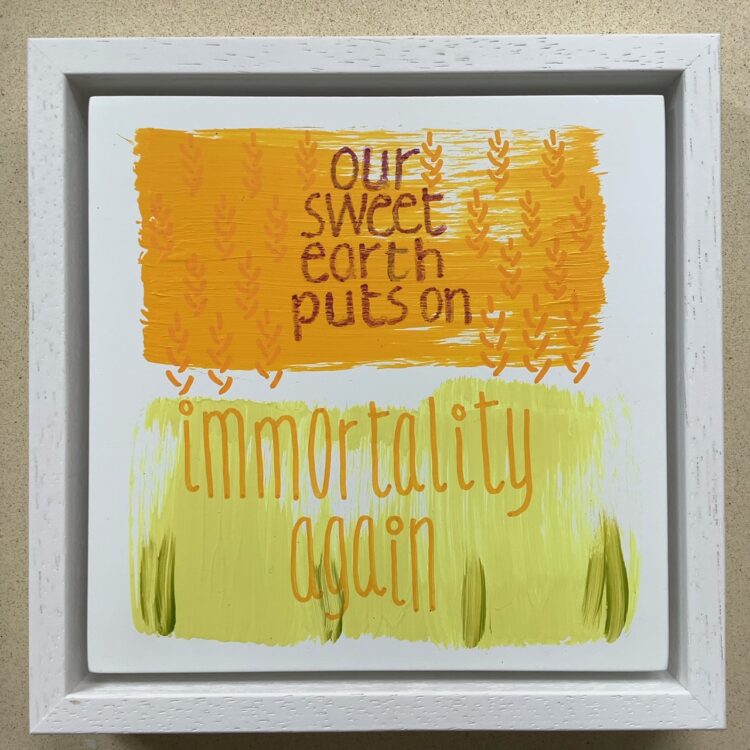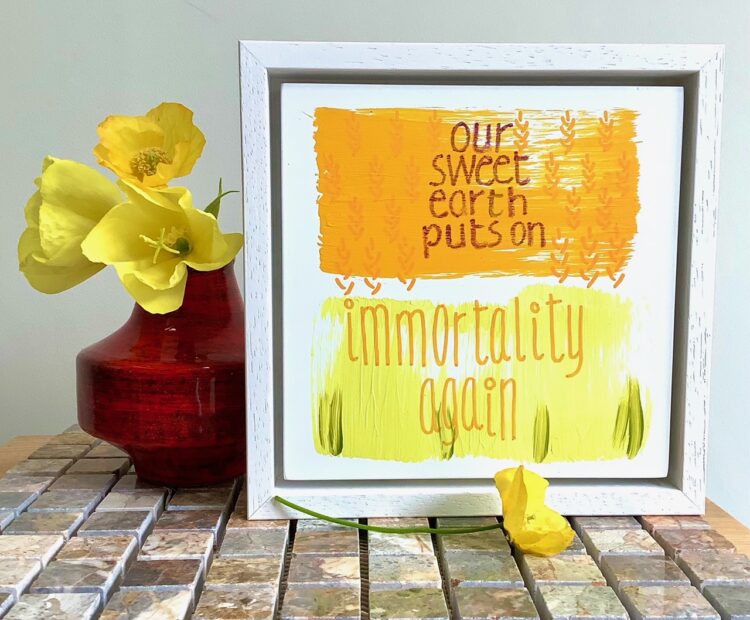 They will be available on the PAINT 7 page – see menu bar above – from 9.00am on Monday, 1st August, and will be £67.00 which includes free packing and postage to any UK mainland address.
---