Peddars Way jelly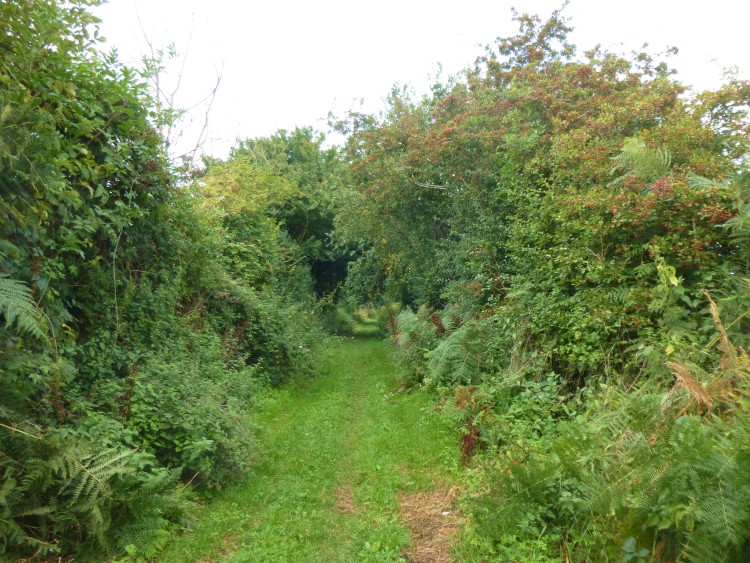 I don't think I have ever seen so much wild fruit as we saw along the Peddars Way. The hedges were weighed down with crab apples, sloes, blackberries, elderberries, hips and haws. We brought home as much as we could, but we were a bit limited as we hadn't got anything very sensible to carry it in. I have to say Jill picked far more than me, as she picked while I was drawing!
On Thursday I brought all the fruit back to the Anvil House.
It was all boiled up in the preserving pan with some water, and then the pulp dripped through the jelly bag overnight.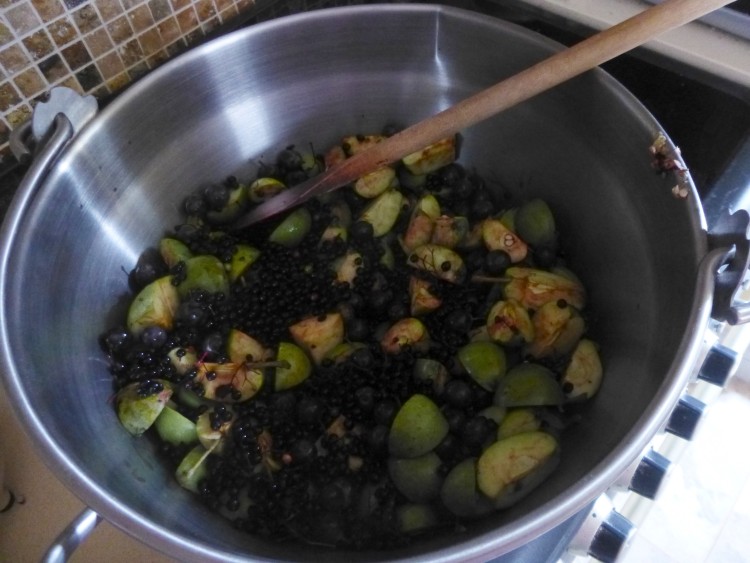 I think the apples were rather under-ripe as the pulp only produced a pint and 3fl. oz. of juice, but it was just enough to  make two pots of jelly, one for each of us, and a very little over. It is a very dark colour, almost black. And it tastes amazing . . . . .
Just making a start on painting 'From my September Garden' this afternoon!
Hope you've had a good weekend. 🙂
---