Royal Academy Summer exhibition 2
Today I had another trip to the RA's Summer Exhibition, this time with my niece. And as usual, I noticed works that I hadn't seen at all last time!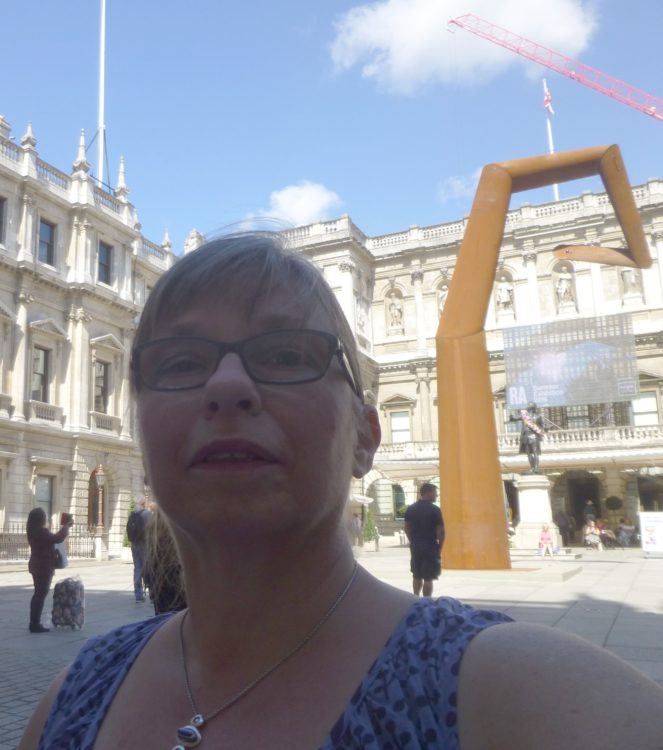 Ron Arad's 'Spyre' was still twisting about in the courtyard, and we actually managed to get ourselves 'seen' by it this time.
After Claire had set off back to King's Cross I went to Covent Garden to my favourite shop in London – Gudrun Sjoden in Monmouth Street . . .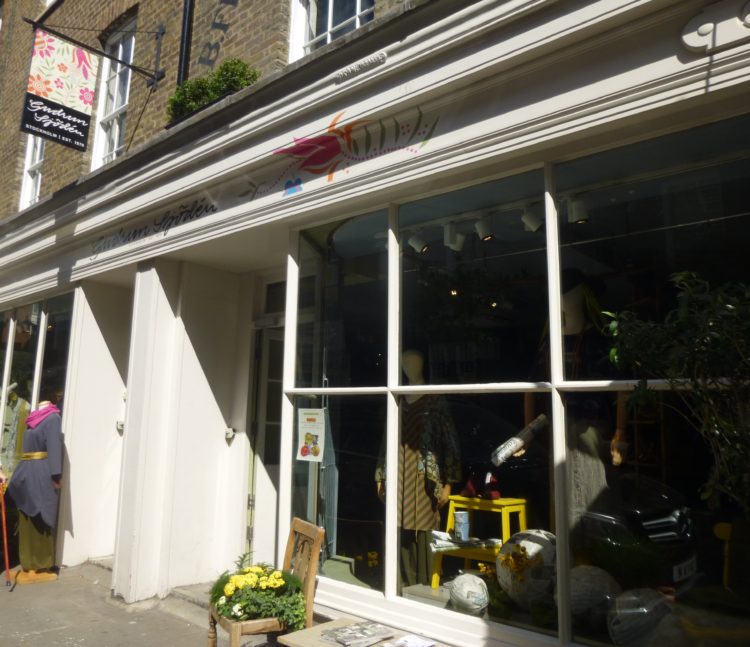 . . . and came out with a dress, a pair of trousers, four pairs of very pretty socks, a FREE scarf, and a ten pound voucher for next time! That's what I call a successful visit. AND I caught the 4.00pm non-stop train back to Colchester, which was a bonus, as it was very hot in London, and I was very glad to be whizzed back to the cool shade in my garden, and sit in my recliner for a while with bare feet and a large mug of tea!
In the studio I've been busy with the first Ridgeway painting –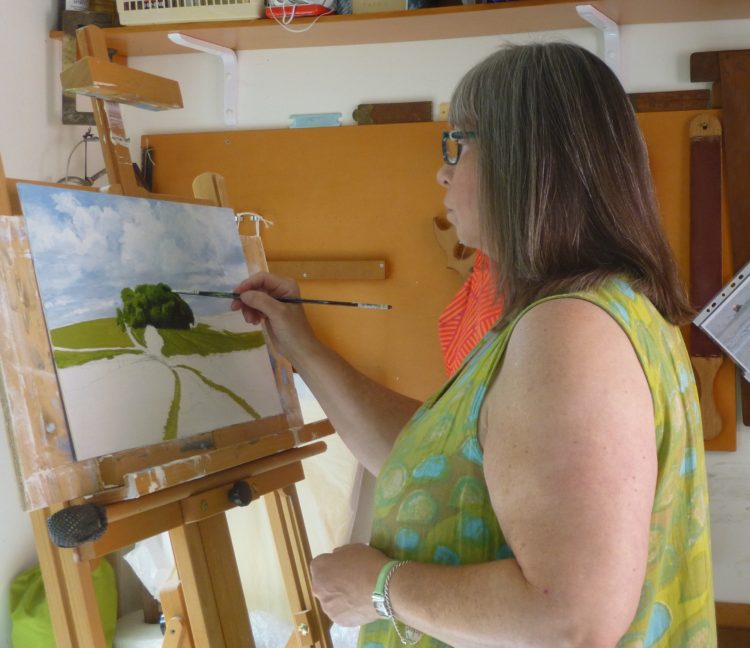 – and this is how far I'd got by yesterday (no time for painting today, but more progress on Monday I hope!)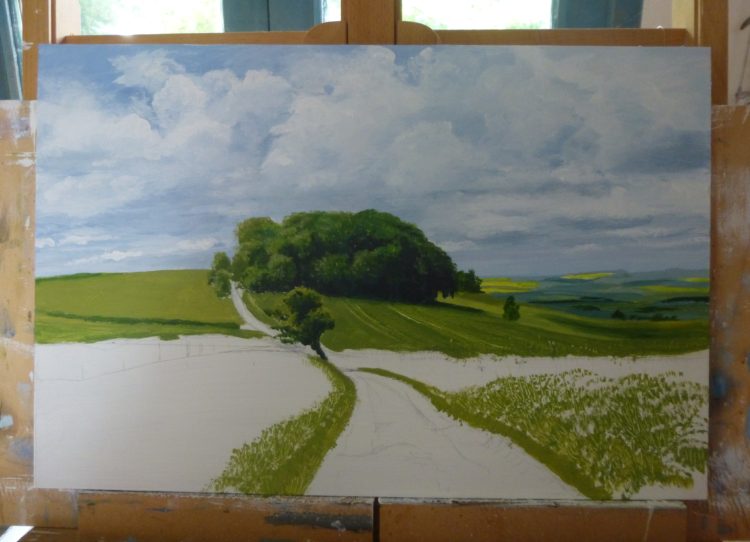 Hope your weekend is going well – keep cool! 🙂
---