Suffolk Craft Society Exhibition
To Aldeburgh today to the summer exhibition of the Suffolk Craft Society at the Peter Pears Gallery in Aldeburgh High Street. Graham and I have been going to this every summer for about the last 15 years – but this year the new house took priority so I went by myself!
It is a really good show as usual. Some of our previous Festival exhibitors had some lovely work in – Catherine Allen and Alison Dane's jewellery, Greta Hansen's prints, Dennis Hales turned wood and Caroline Sullivan's knitwear.
I really loved David Bartram's Oak Blue Grass River Table which was spectacular. And I also liked Deborah Baynes robust ceramics and Stephen Broadley's beautiful turned and inlaid wood standard lamps.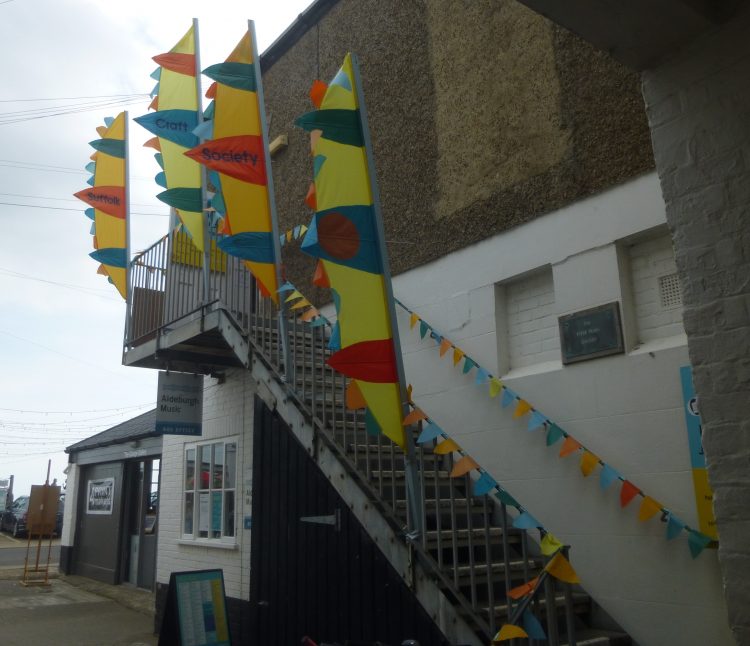 Just to the seaward side of the steps leading up to the Peter Pears Gallery is another exhibition of printmakers in what I believe is known as the Garage Gallery. This is by the easel in the photo above. I was very pleased to meet Anne Townshend again, who is showing her work there with a group of about 5 other printmakers. It was very well set out, and a good show. Anne's work looked lovely, and I really liked the work of Miranda J Chapman, too.
Both shows are well worth a visit if you are in the area, but I think they both finish on Bank Holiday Monday, so you need to be quick!
I had a browse round Thompson's Gallery and found a lovely Edward Seago –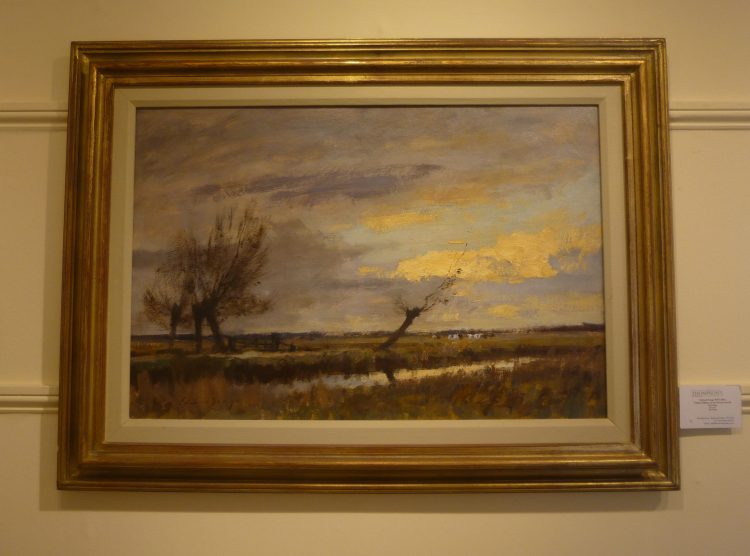 – bought a lovely new painting apron in Joules in the High Street –
and had a sit on the beach –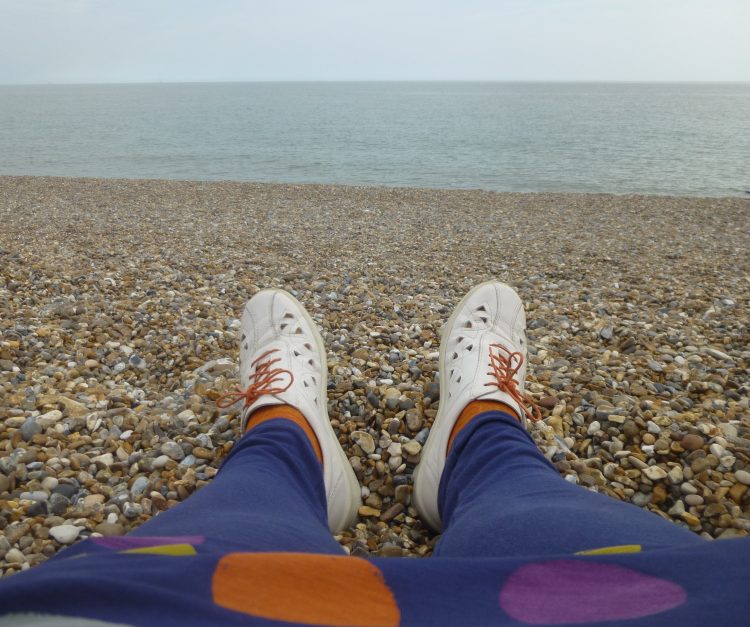 I stopped off at Snape Maltings on the way back to get a bite to eat, and found the most extraordinary mirror installation on the lawn outside the concert hall.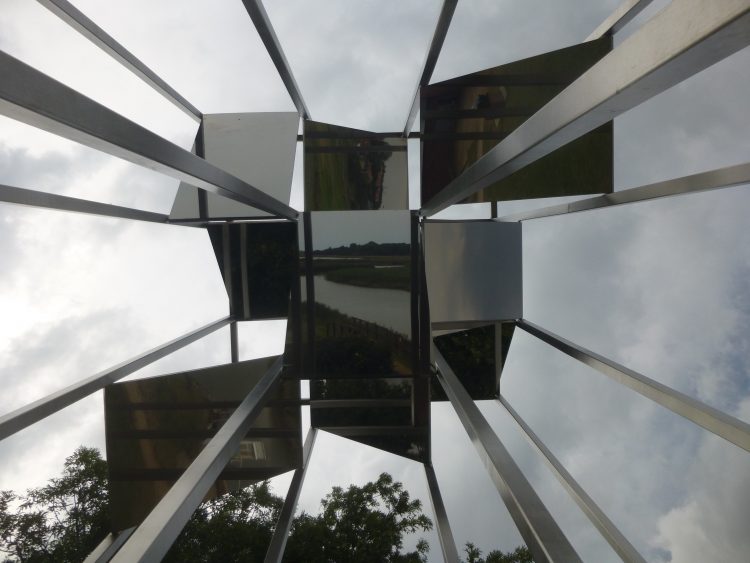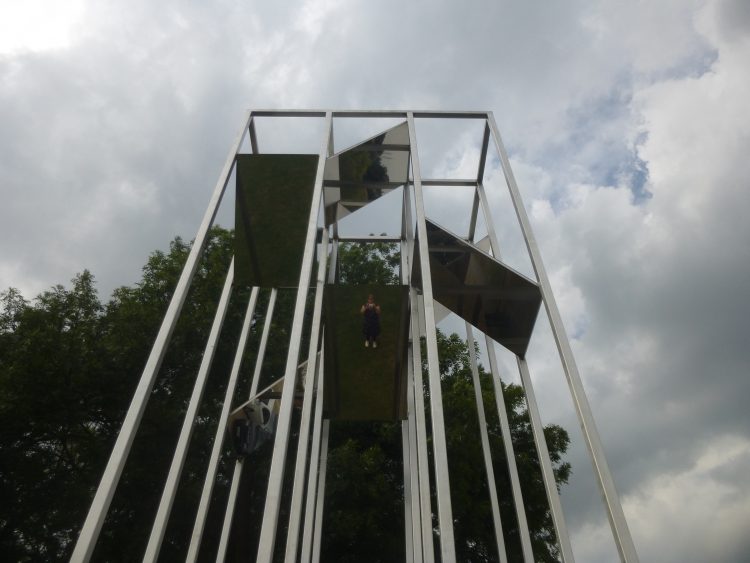 Very intriguing! (Can you see me?)
Hope you are enjoying the Bank Holiday weekend 🙂
---