The Buckenham Galleries, Southwold
Some exciting news!
I had an appointment yesterday to take some of my paintings to the Buckenham Galleries at 81 High Street Southwold, along with some of my limited edition prints, for them to consider 'taking me on' as one of their artists.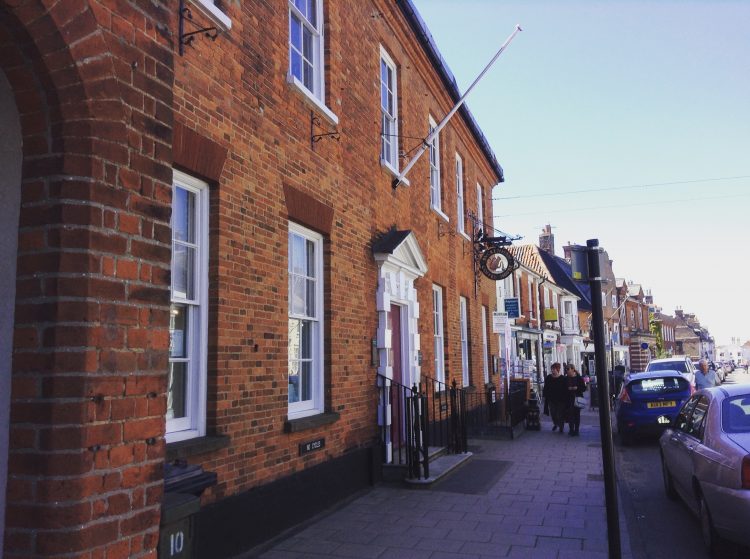 I had a lovely morning – and the upshot was that they have kept all five paintings which I took with me, and all the prints I have so far! I've signed the contract and it's all official! – so from now on some of my work will be exhibited there all the time. From 22nd June they are open seven days a week through till October, when they revert to their winter opening hours – so lots of time for people to visit over the summer! I was absolutely delighted as you may imagine.
I went down on the beach afterwards – it seemed a good opportunity to make this my official On the Edge visit for my new painting project. Southwold is the most northerly place on my list. The weather was beautiful,  warm sun, though a chilly breeze, and big crashing waves glittering in the light.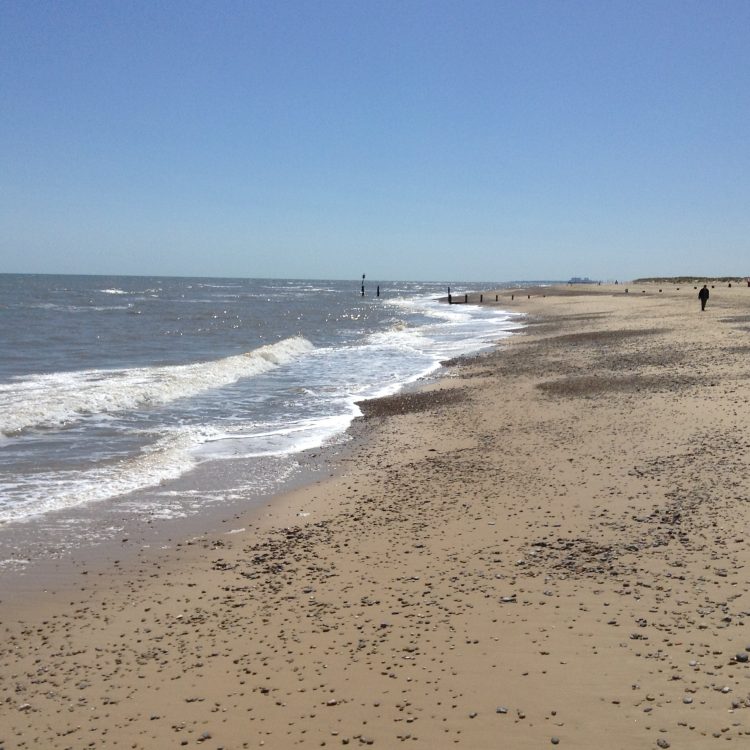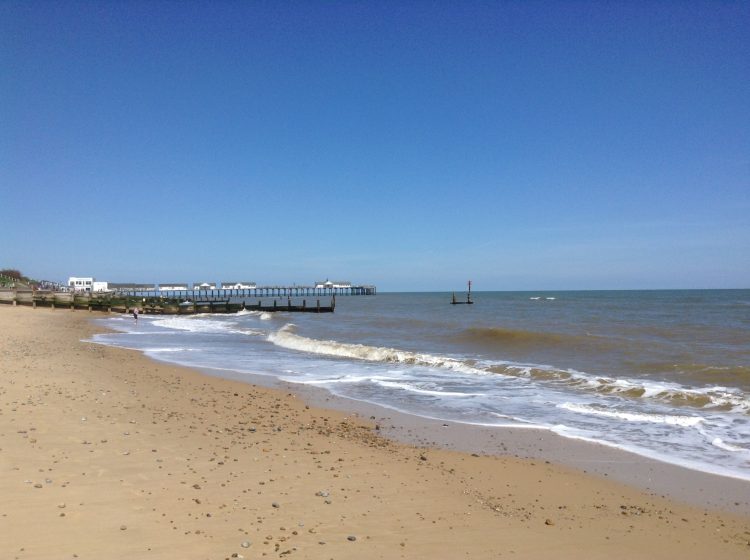 I sat on the beach and had a coffee and a snack, and then did some drawing, took some photos and went for a long walk along the edge of the sea.
What a lovely day!  Hope you've been able to enjoy some sunshine too! 🙂
---