The Ridgeway Book
New in the shop this morning – the book of my Ridgeway painting project!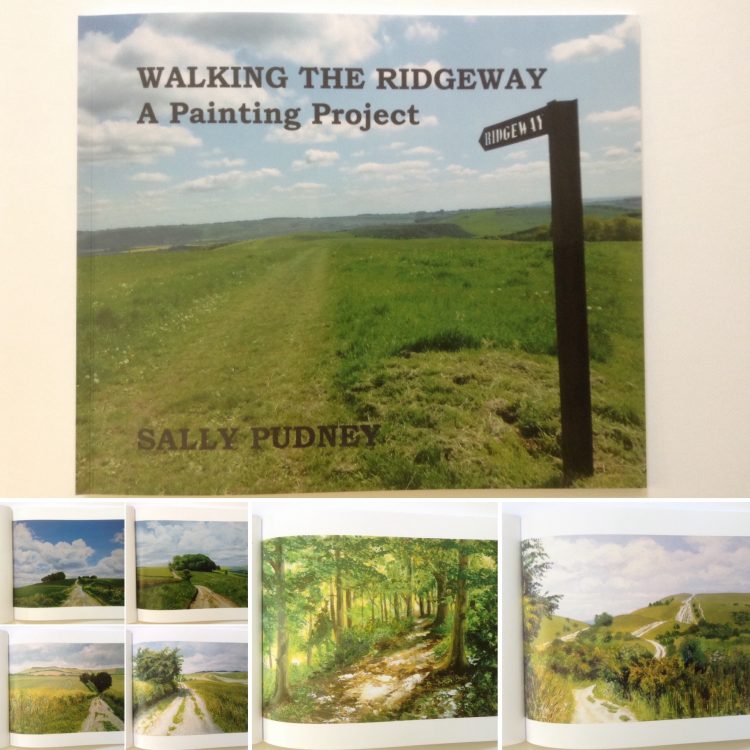 This shows you a few of the pages! Each of my twelve Ridgeway paintings is shown with some notes about things I saw and heard at each location on the facing page. The paintings are shown in geographical order – not the order in which I painted them. That took a bit of working out, and studying the map in my Ridgeway guide book!
There is a short introduction, and a short 'Afterword' – and the final sentence will only make sense to you if you've read Robert Macfarlane's The Old Ways . . .
It's in my web shop now, priced £20.00 which includes packing and postage to any UK mainland address.
In my Studio: I've almost finished the next painting in my On the Edge project, so watch out for that going up on the gallery page in the next few  days. I've also decided to update my framing for this project, and have ordered four samples from Framewerks to choose from. They are all still white, so nothing too drastic – but I just felt a bit of a change of profile might be good. I'm looking forward to seeing them when they come.
It's been a really busy musical weekend here, with Graham performing in a wonderful concert of Gounod's St Cecilia Mass, and other music by Faure and Franck on Saturday night, and both of us performing in excerpts from The Messiah at All Saint's church in Maldon last night. I'm looking forward to a relaxing fun day tomorrow as we're going up to the Mall Galleries to see the Royal Watercolour Society's show.
Hope your week has got off to a good start!  🙂
---