'Twelve Months in an Essex Wood' BOOKS
Yes,, they've come!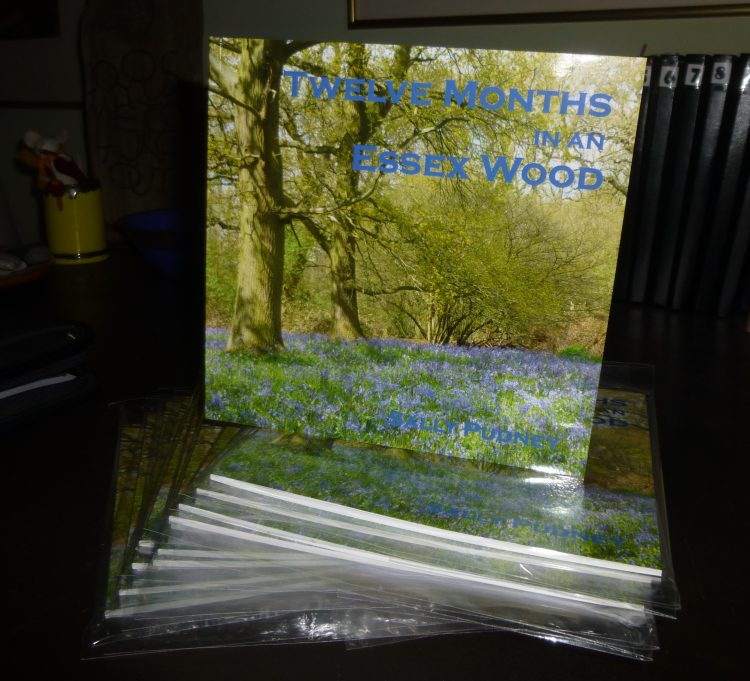 I'm really pleased with how they've turned out. The paper is slightly glossy and good quality, and the colour reproduction of the paintings is very accurate.
Here are a few page spreads to give you an idea of the layout. Each 'opening' has my notes for the month on the left hand side, facing the painting for the month.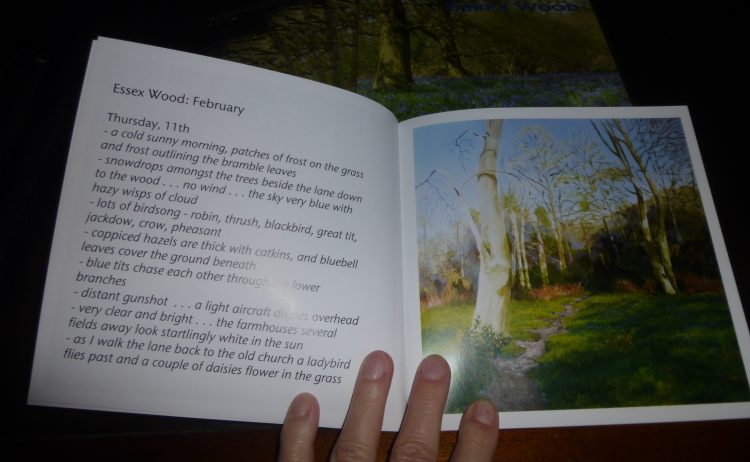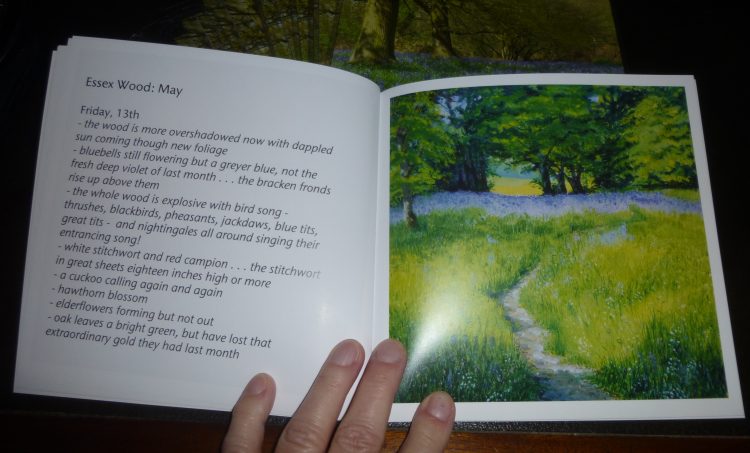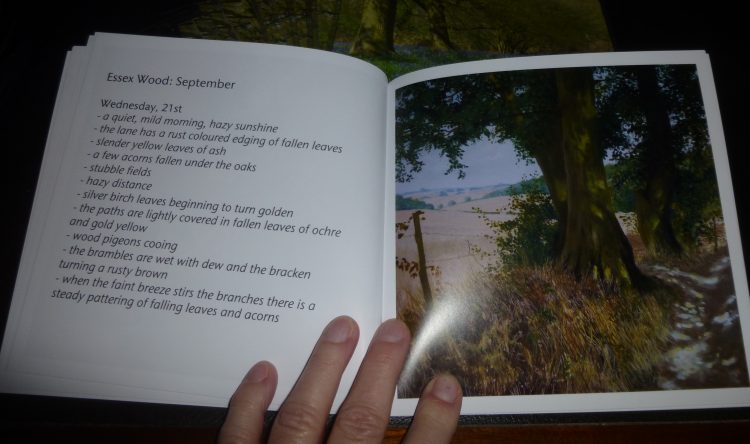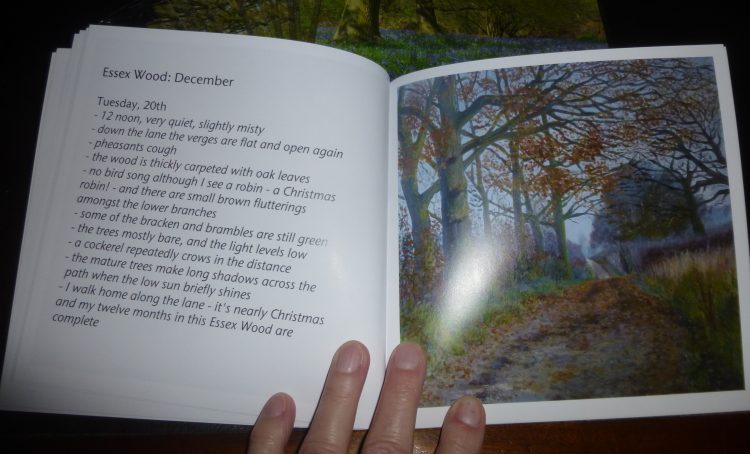 I will be selling them for £15.00 each, and they will be available at Lexden Arts Festival at the end of April. Drop me an email on sally@sallypudneyartist.co.uk if you would like one before the Festival!
And in my studio? Working away at Fingringhoe Wick: January – and very aware that I need to do my February visit very soon!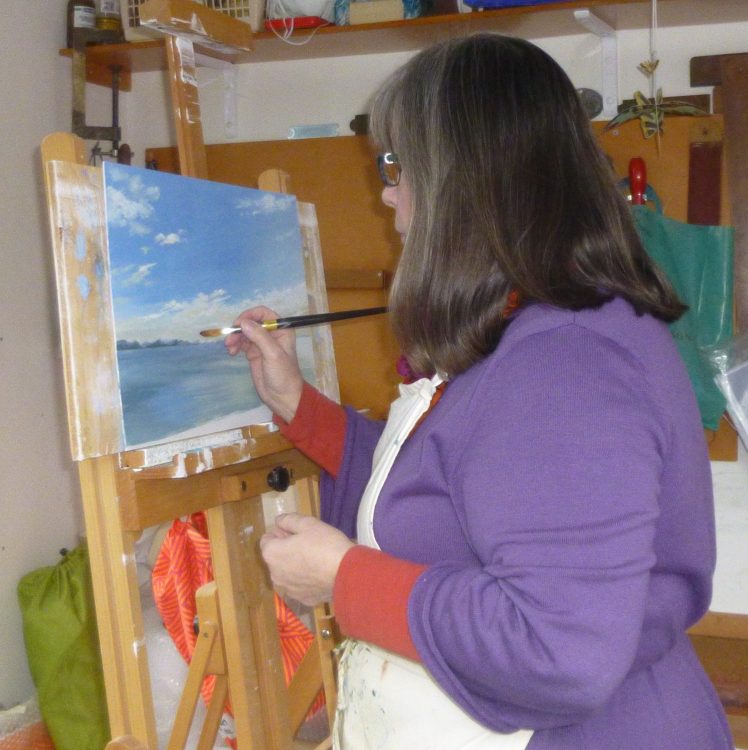 We've had snow on and off today and it is very cold and dull – hope you're keeping warm wherever you are! 🙂
---