Visiting the LAF artists: Clare Kiely – felting and weaving alpaca wool
Yesterday morning I had a lovely visit to Great Waldringfield to meet Clare Kiely and her three beautiful alpacas – white Clement, black Fergus and ginger brown Norman. We went straight out to their stable in the field, and Clare gave me a big handful of hay to feed them. They are quite timid, but were soon tugging at the hay, and selecting the particular grasses they liked best! They have beautiful big eyes, and velvety noses, and their fleece looks very thick and soft.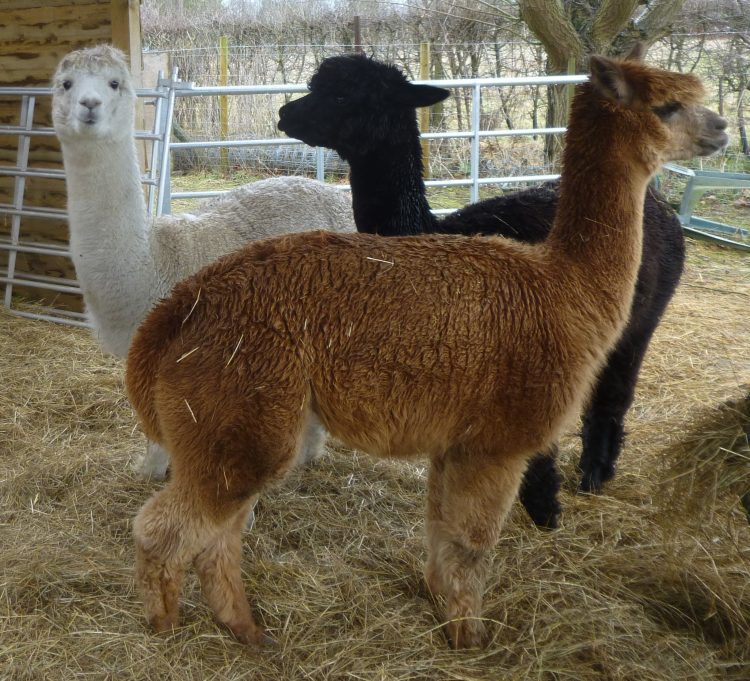 Back inside, Clare showed me how she cards the fleece, to get the fibres running in the same direction. The carded wool is unbelievably soft and silky to touch – it really is a luxury yarn! If she is felting with it, Clare will then use the carded fleece to lay down into the shapes she wants to form a range of felt items – vases, bowls, wall hangings, bags, bottle coolers, and spectacular waistcoats. For weaving, Clare spins the wool on her spinning wheel, and then plies two strands together using a gadget on top of the wheel.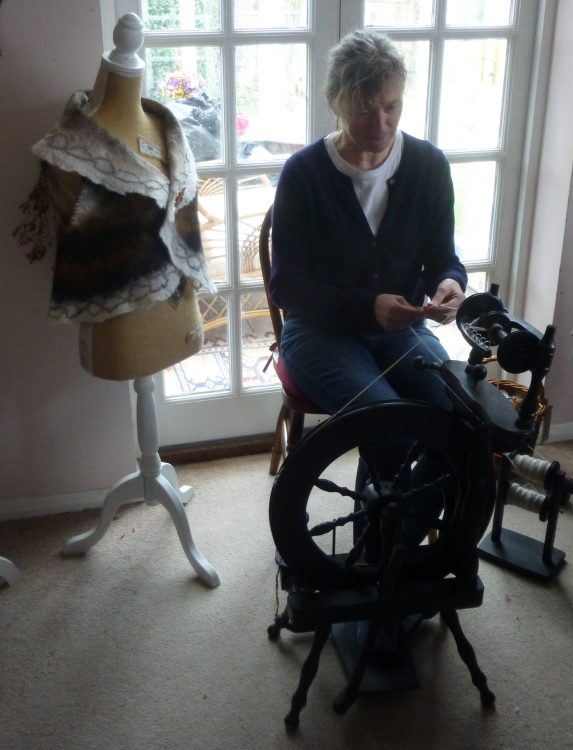 The wool can then be woven on card looms, and Clare has devised a method of weaving cushion covers 'in the round', so they have no seams at the sides or the bottom, just a fold-in flap at the top. She also weaves small bags and purses, phone cases, and tiny cushions filled with dried lavender from her garden.
Clare runs course on felting at her home and at other venues – we will have leaflets about these available at the Festival. I know that the lovely unusual items which Clare makes are going to be a great hit with our visitors!
To find out more about Clare and her alpacas go to www.suffolkalpaca.co.uk
---