Waiting for the Tide III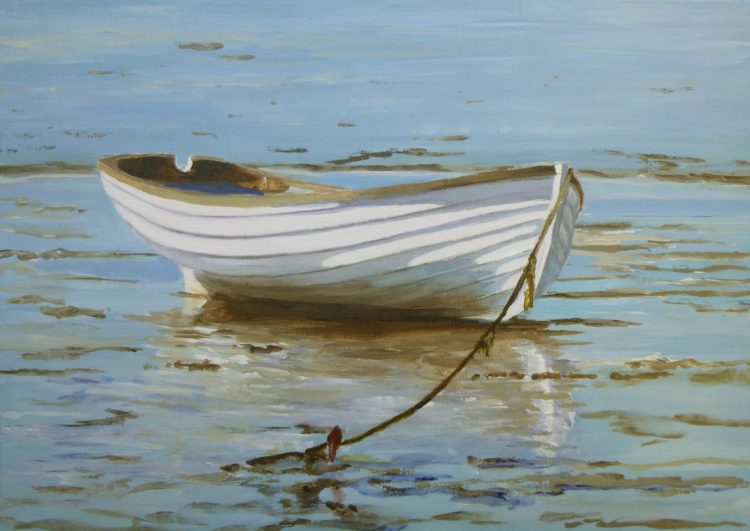 A new dinghy finished yesterday – this is Waiting for the Tide III, and is a West Mersea dinghy, sitting on the wet mud in the sunshine at low tide. This, along with Blue Fenders, Blackwater Reflections, Essex Wood: May and Essex Wood: June, Essex Field Path II and another one yet to be painted, are all off to the Haylett's Gallery in Maldon next month for the Essex Women Artists Exhibition.
Yesterday we went in the opposite direction, down to the Sentinel Gallery at Wivenhoe to see the current show by Valerie Armstrong and Stephanie Stow – but what really struck me was what a stunning array of ceramics Pru Green has got in the display space of the workshop. Really colourful, a lovely lot of Pru's own work, but other potters as well, including Sara Paynter, whose work I always admire. Lots of jugs, and mugs and bowls – if you're on the look out for a really nice present for someone, head to the Sentinel!
All the details of their current show, and other happenings at the gallery , check out www.thesentinelgallery.co.uk
---