Walking the Ridgeway: Year 2 – Ivinghoe Beacon
This part of my walk took place on the Summer Solstice. The summit of the year, the highest point of the light. So I did a bit of 'high point-ing', too!
Ivinghoe Beacon is the very end of the Ridgeway, and although it was quite a long drive from where I was staying I was determined that I should do the very end, just as I had done the very beginning at Overton Hill in 2016.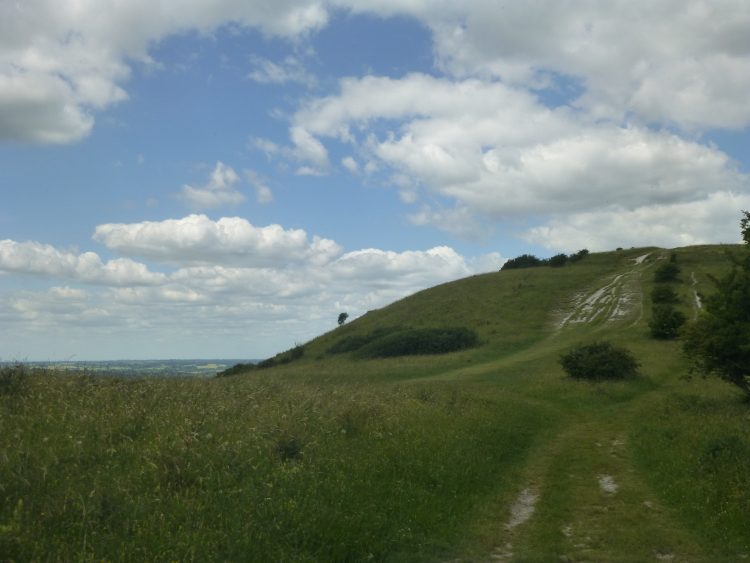 There used to be a hill fort here, although there is little evidence of it now. It is one of the oldest in Britain, built in the late Bronze Age.
The climb up is very steep with multiple tracks to the top. This is the view looking back down the path the way I'd come.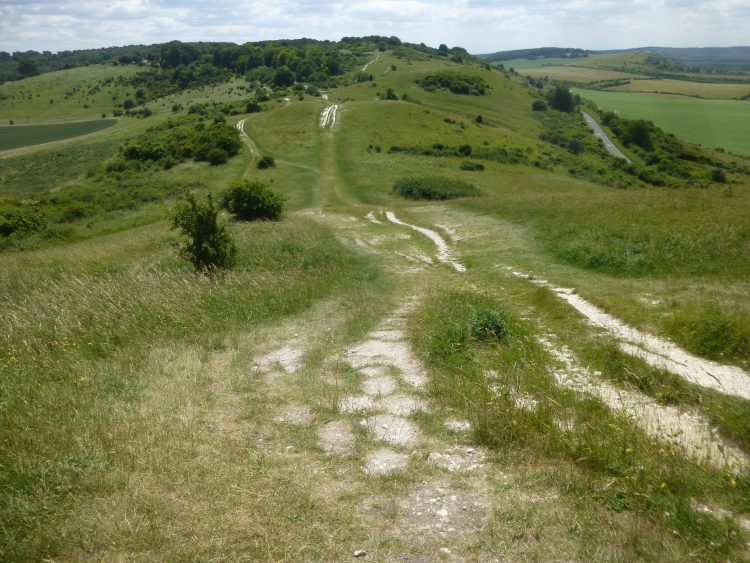 And the climb was well worth it. There is a trig point and a cairn-type structure with a map of the whole Ridgeway on the top and the view in all directions is amazing.
And this was the view from the trig point –
which I then sat on for a breather!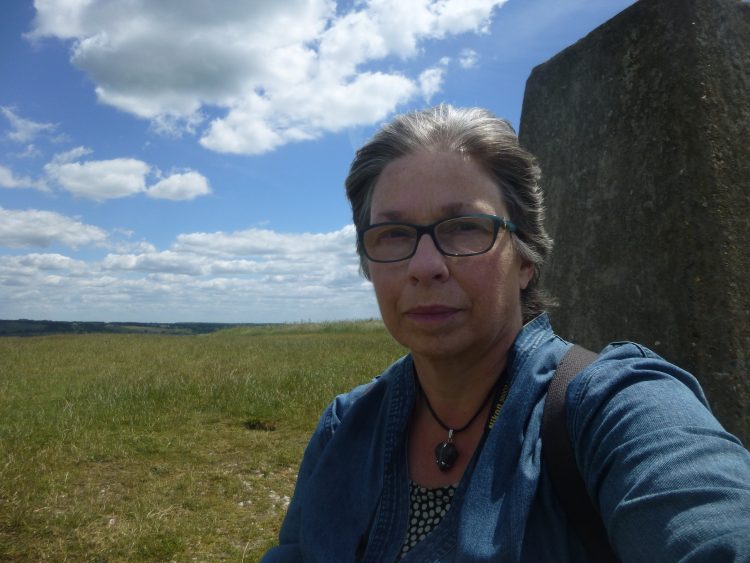 It was very windy – definitely a bad hair day!
A group of men started flying really big model planes as I was leaving. You can just see them in the photo above.
So those were my four Ridgway walks. I think I have enough material for six of seven paintings, some of which I hope to have finished in time for our Artspace exhibition in Woodbridge in October.
I did some other things while I was away, as well as walk.  A round up of some of them coming up tomorrow! 🙂
---