Walton – and a present from India
So here are the photos I promised, of Walton on the Naze, taken on Friday afternoon. Unbelievable that it was mild with a blue sky and sunshine, when the next day we had icy gale force winds and torrential rain!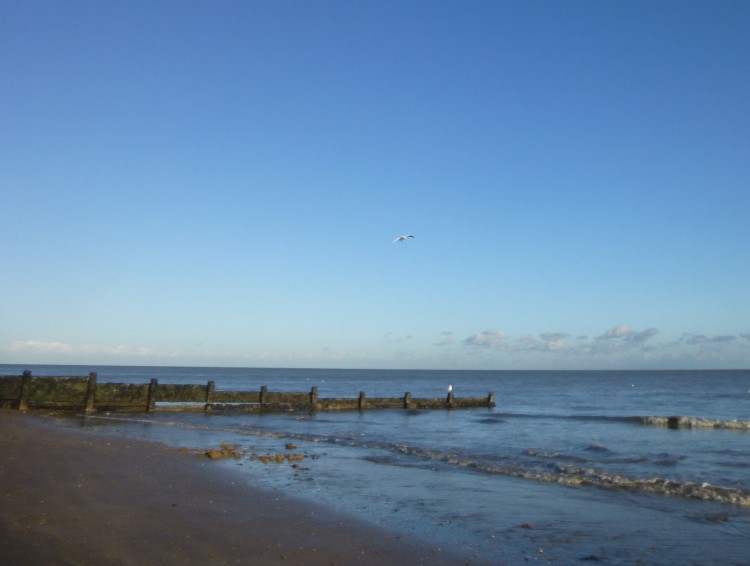 And finally, Graham is just back from a wonderful trip to India, and brought me back this beautiful shawl – not a very good photo, though – I think the little white smudges were marks on the hall mirror!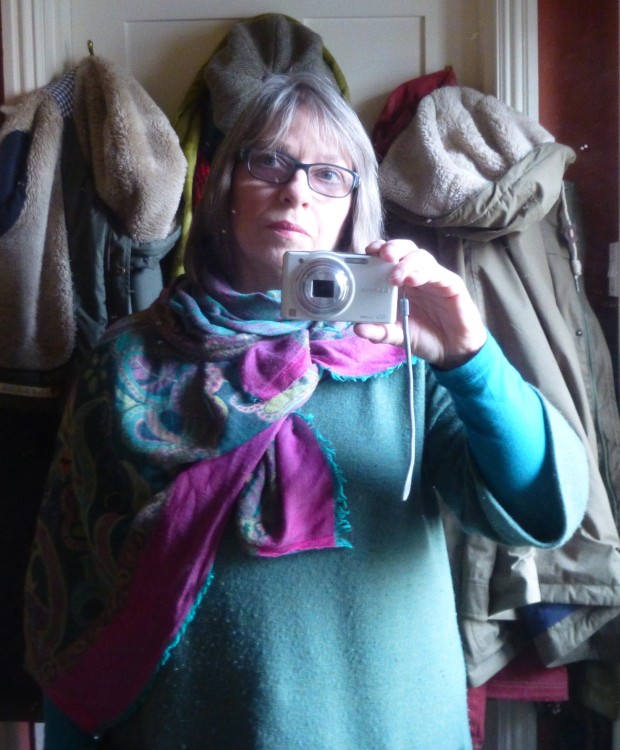 I'm busy with the next two Peddars Way paintings at the moment – yes, two – I thought I'd try to work on one while the other is drying. I've never tried this before, but it may be A Good Idea.
Hope your week gets off to a good start. 🙂
---