A weekend of exhibitions
I was really pleased that we made the effort to go down to the Haylett's Gallery at Maldon yesterday, to catch the last day of the James Dodds exhibition. There was lots of lovely work there, including two carved oak panels which were very effective, but the star of the show was undoubtedly 'Oban Skiff', a huge and spectacular painting. Out of the lino cut prints my favourites were 'Pearl' and 'Around the Island'. The show had had excellent sales – there were red dots everywhere!
Today, Graham and I sang for the Civic Service at St Mary's in Wivenhoe, which meant I had to get up early as we had a rehearsal at 9.30am. But the bonus for an early start was a wonderful sunrise – this photo was taken from my back door at about 7.15am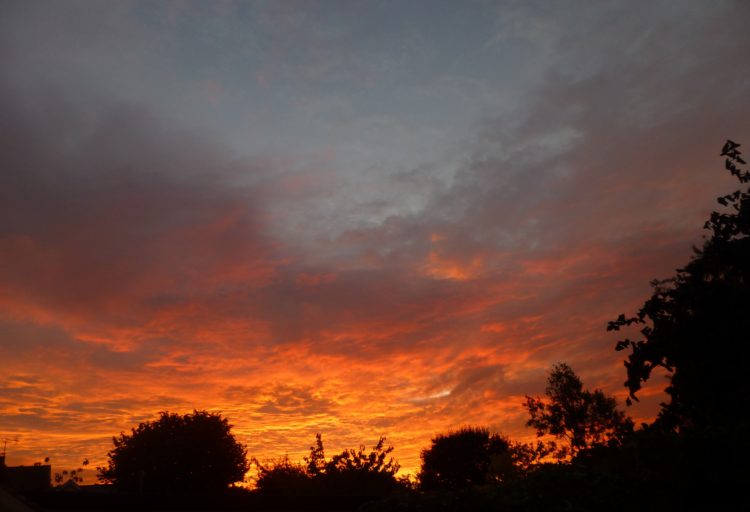 After the service we went to The Sentinel Gallery, a short walk away, to have a look at 'Gone to Press', an exhibition by four print makers and a potter. I really liked Dale Devereux Barker's highly colourful framed enamel panels. And I bought another of Pru Green's mugs to add to my growing collection.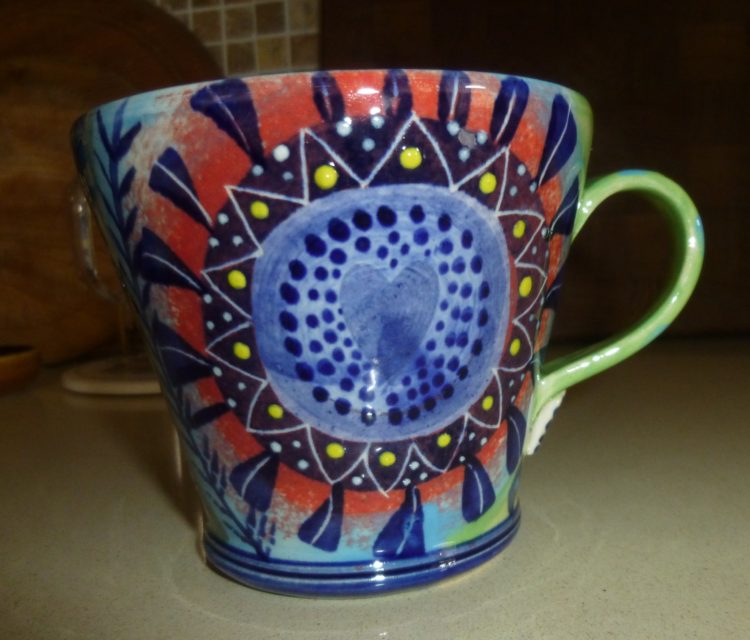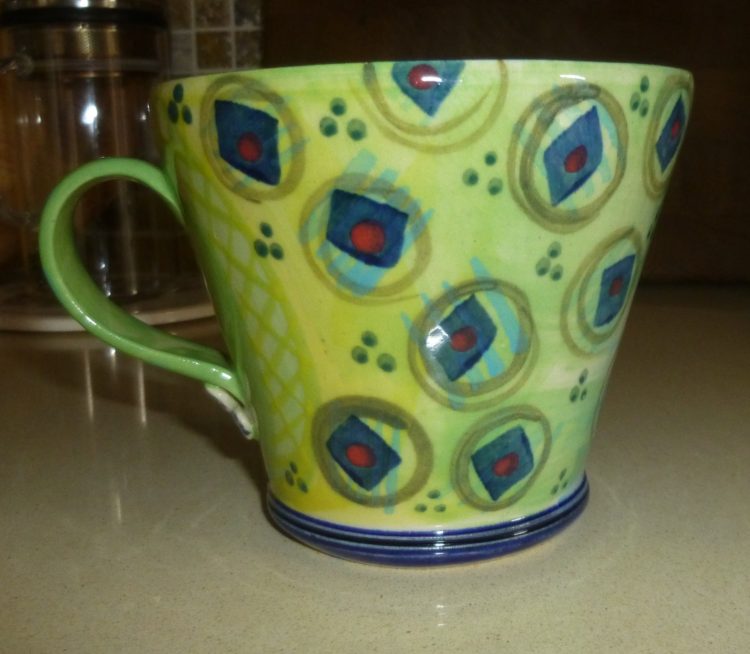 Back to work this afternoon, and a bit more done on Essex Wood: September. This is as far as I'd got by four o'clock today!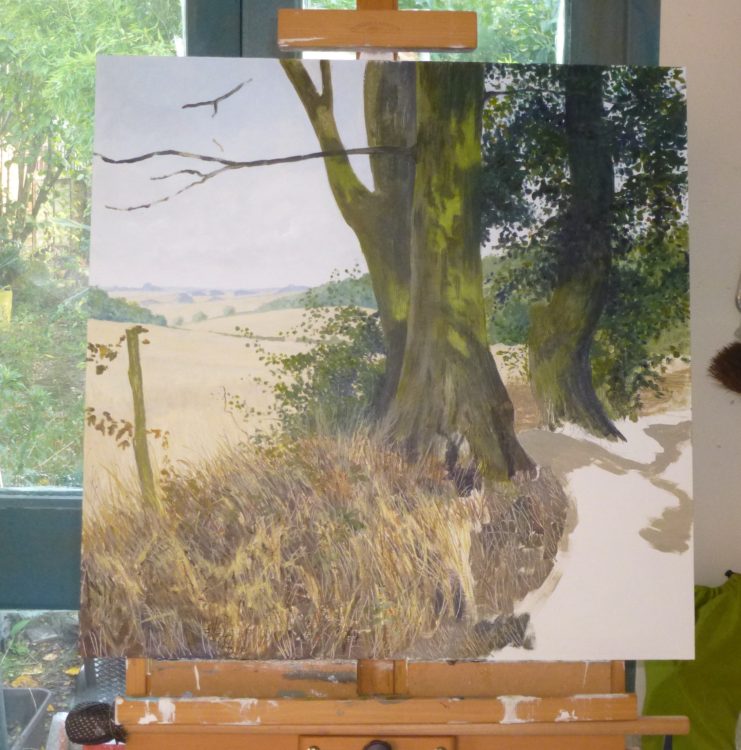 Hope your week gets off to a good start tomorrow! 🙂
---