Progress, cards and limed oak
Essex Wood: August is framed now, and off to a new home this weekend. I am really delighted with the frame, made by my usual framers, Framewerks, at Unit D4 Colchester Seedbed Centre, Wyncolls Road, Severalls Business Park, Colchester CO4 9HT. The buyers chose to have limed oak, having bought the painting at Open Studios unframed. And limed oak is such a good choice for this one! In fact I like it so much that I may use it for some of the remaining Essex Wood series. Here it is, propped up in my sitting room, all ready to go.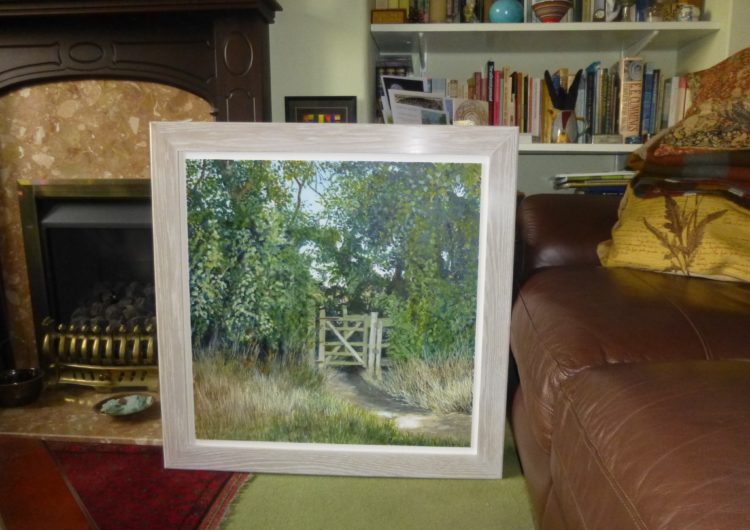 I have a new batch of 100 cards all packaged up, too. These are a mixture of favourites that are always selling out, like Dunwich Beach and Dinghy in the Sun, and some new ones which I haven't tried as greetings cards before, like Hazy Spring Morning, Suffolk, Willows on the Colne, and Waiting for the Tide III. ( Cards from www.moo.com)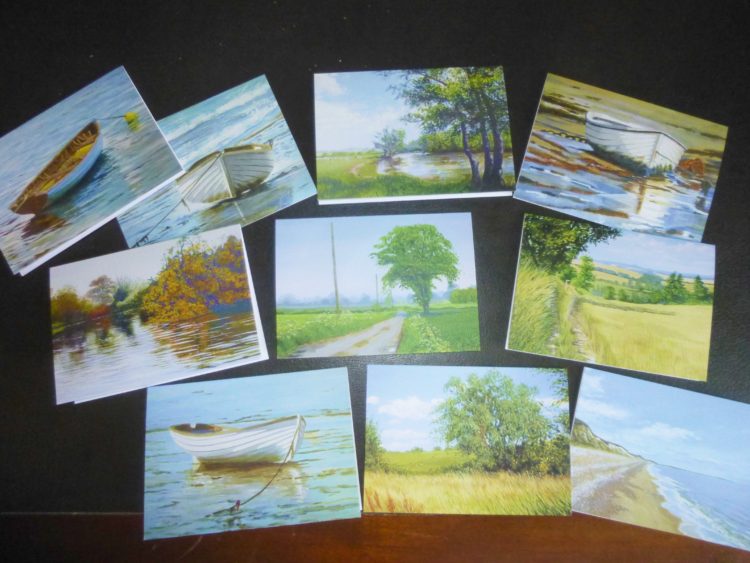 This month I am looking to find a couple of local retails outlets which would stock and sell my cards all the year round. I have a few ideas, but do let me know in the comments if you know of any likely venues! I'll keep you posted!
Back in the studio the last few days, and making progress on Essex Wood: September. This is as far as I've got – still a long way to go!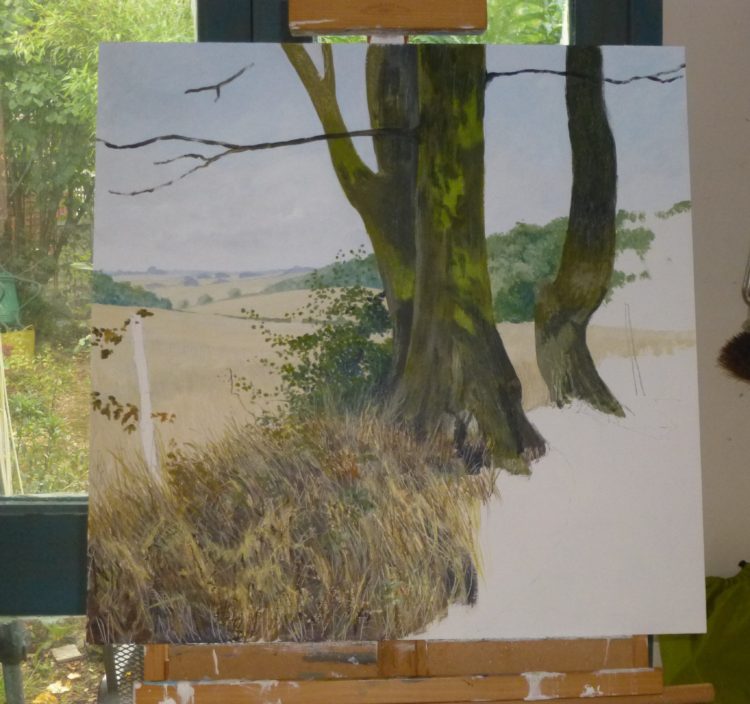 Friday again! – have a lovely weekend whatever you have planned 🙂
---