All the Snippings drawings
It was a bright morning today, so I took the opportunity to re-photograph all twelve of the Snippings drawings from the Essex Field. They needed to be taken in the same light conditions so that the overall colour was the same throughout the series. I thought you might like to see them all together!
So this is January, February, March and April, clockwise from top left –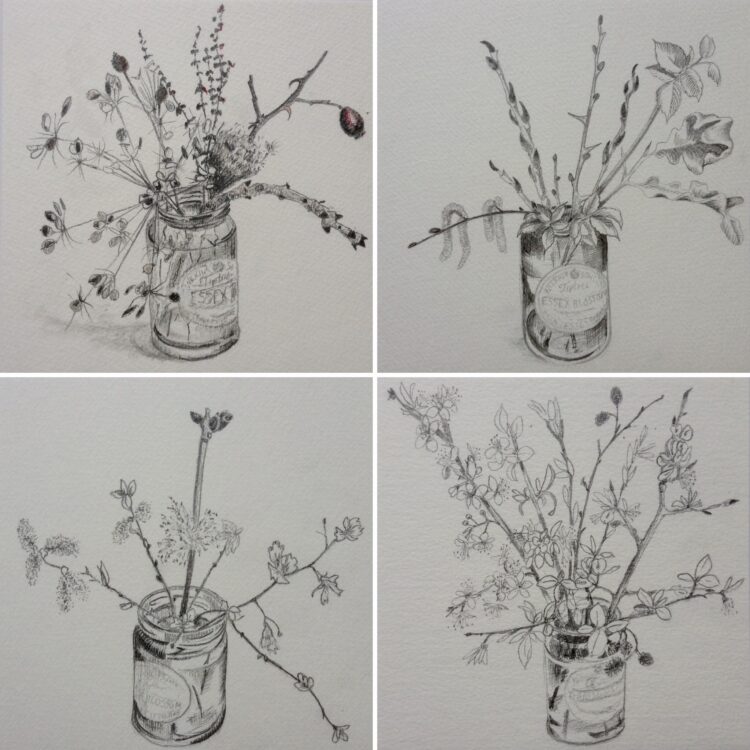 Here is May, June, July and August, clockwise from top left –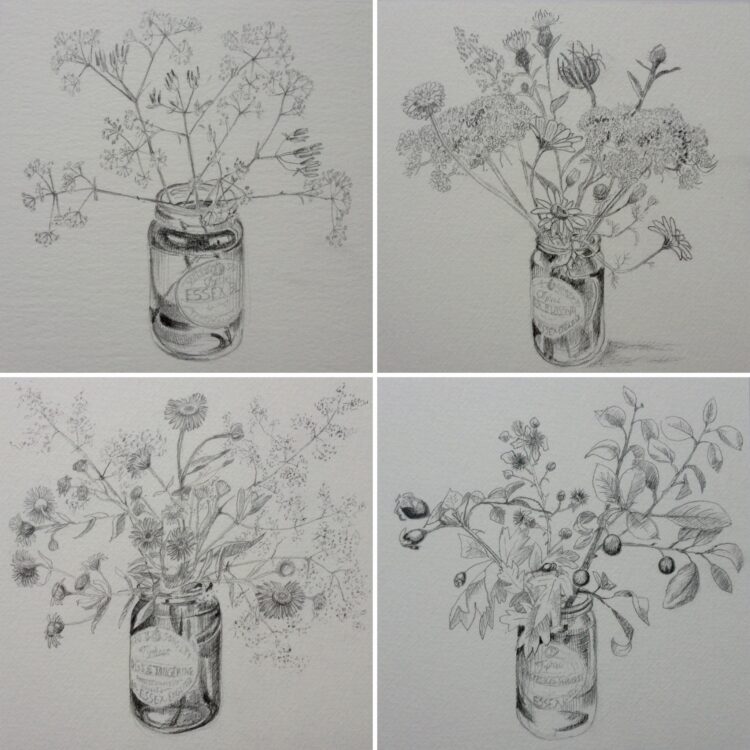 And September, October, November and December, clockwise from top left –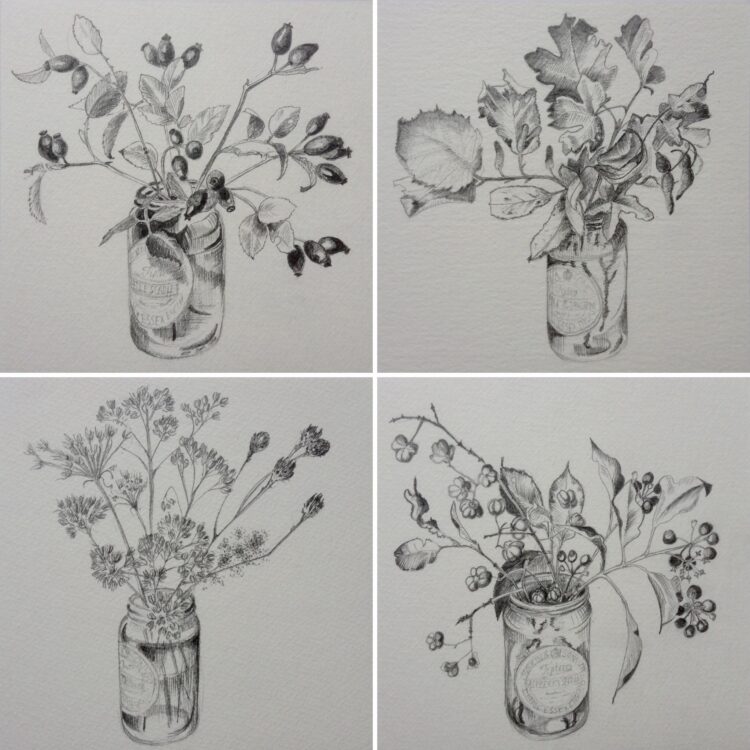 The actual drawings are on a pale cream paper, which curiously is interpreted by the camera to pale grey! Very strange!
I will be having some greetings cards printed from the images, and also some coasters made. Before I do that I may try photographing them again in a brighter light a bit later in the Spring . . . . But this does give an idea of the whole series for now. The original drawings will be mounted in a pale cream mount which is just a shade darker than the paper, and framed in a narrow dark graphite grey frame.
---