April in an Essex Wood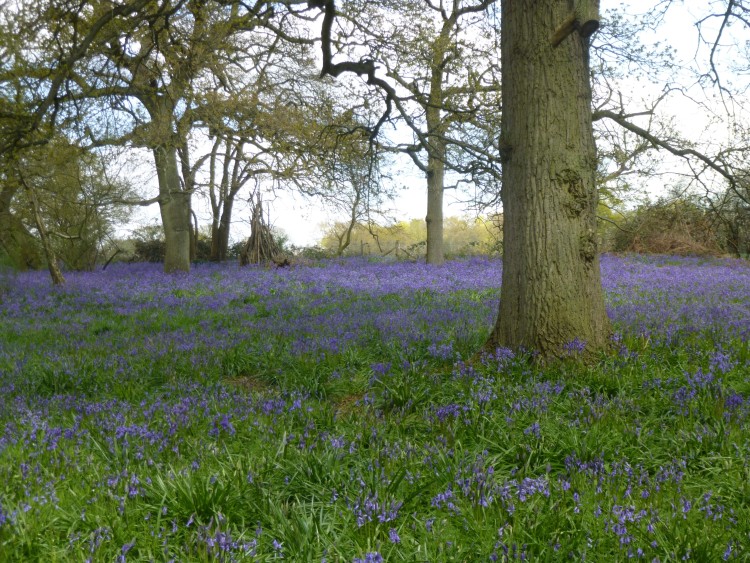 It hasn't rained since Saturday, so I thought it might just be dry enough in the wood for a visit. And I was right – the paths were quite dry, hardly any mud at all . . .  and the BLUEBELLS!!! I have never seen a bluebell wood like it.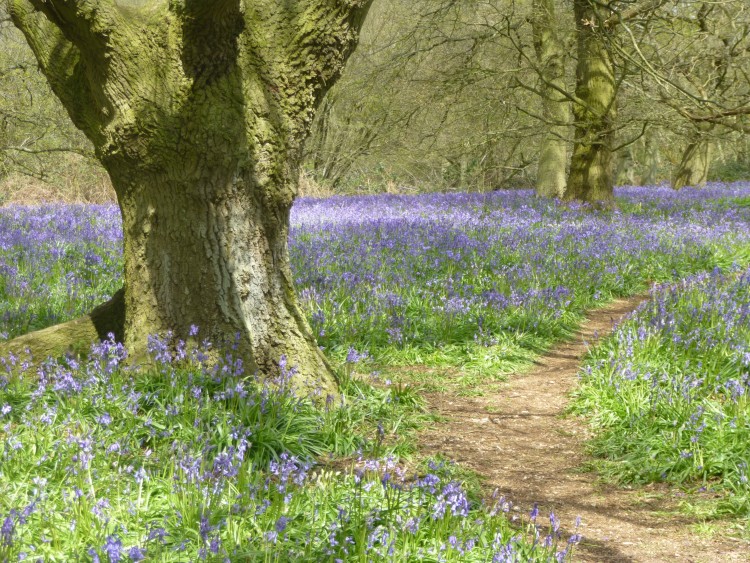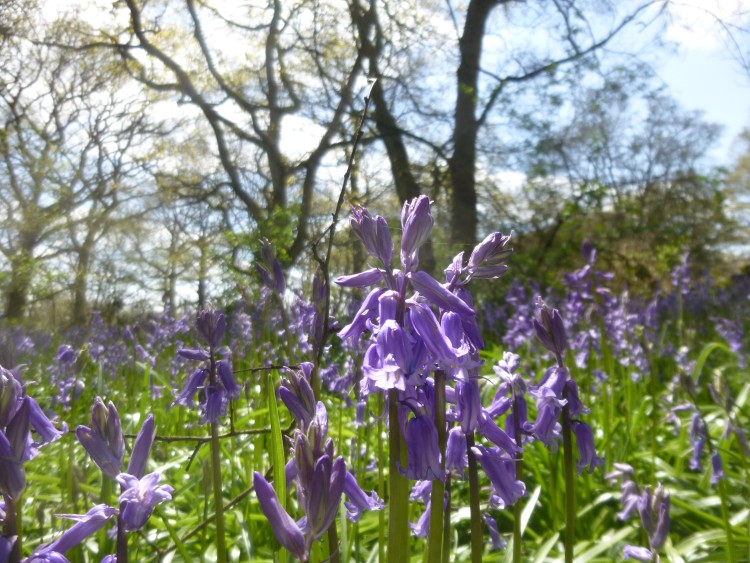 The oak trees, hazel, field maple and elder are all coming into leaf, and as well as bluebells there are a mass of wood anemones, celandines, stitchwort, and clouds of white blackthorn blossom. There were birds everywhere – I heard pheasants and green woodpeckers, and I thought a couple of times I heard a cuckoo. A tree creeper was making its darting way up an oak tree.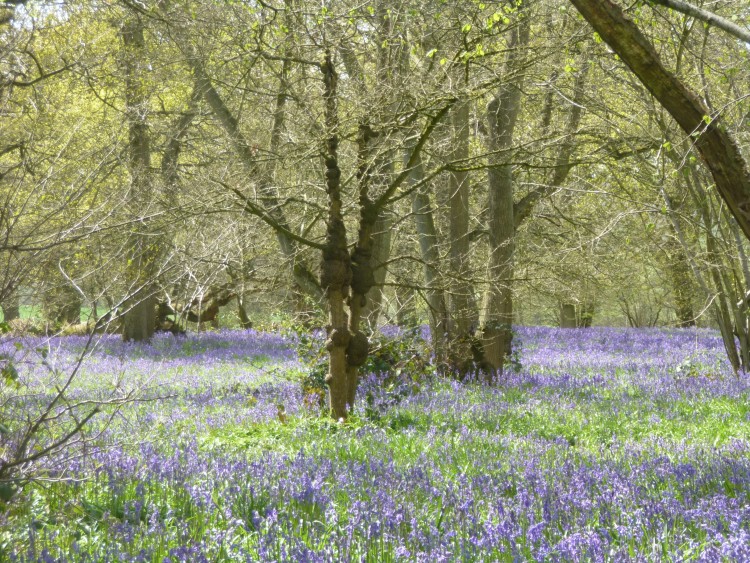 The fields bordering the wood were full of oil seed rape in full flower, so in places there was the wonderful contrast of the bright acid yellow with the blue violet of the bluebells.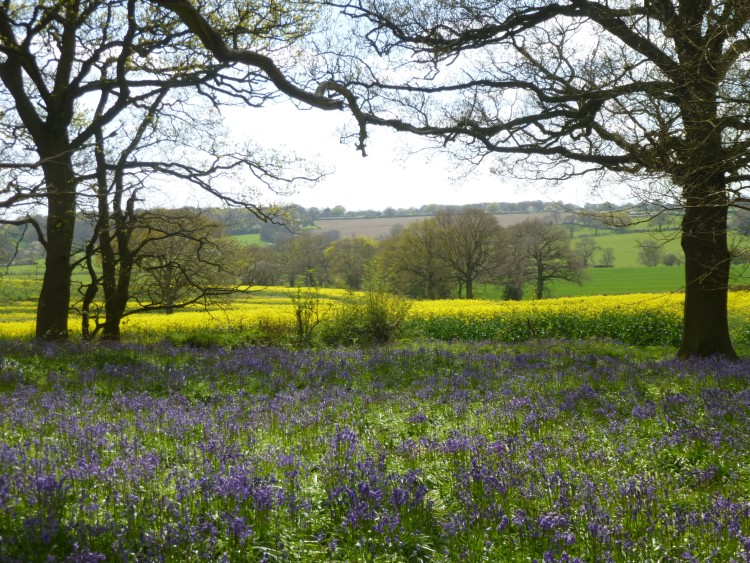 So now I'm really looking forward to getting started on my Essex Wood: April painting! 🙂
---