Art Space, Woodbridge
A day in Woodbridge today, and this time I remembered to take a photo of Art Space in the Thoroughfare.
So excited to be exhibiting here in October, with Naomi Brangwyn.
We have invited three other artists to show with us. They are Dennis Hales, who does amazing wood turning which is dyed in vivid colours and often has silver or gold leaf as part of the design; Mandy Walden, who is a print maker, and Deborah Baynes, a potter. I have not seen Mandy's work except on her website, but it looks very colourful and fun, and focusses on the Suffolk coast. Deborah's pots I have seen often at Suffolk Craft Society exhibitions in Aldeburgh. They are beautiful and stylish, but also functional and lovely colours – a great combination!
Between us I think we should put on a lovely show!
I did a bit of shopping – lured into Seasalt, where I bought a jumper, a sweatshirt and a scarf! – and then walked along the river. The tide was right out. Woodbridge was looking rather picturesque lit up by the sun, but with the heavy snow clouds as a background.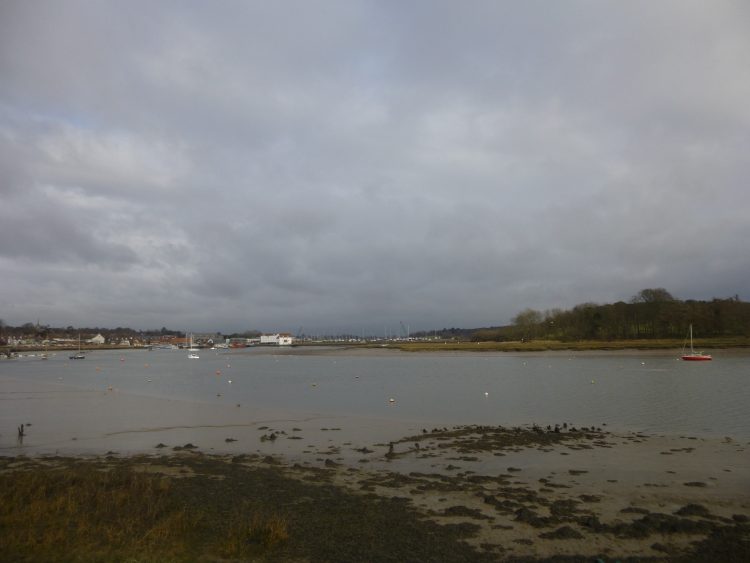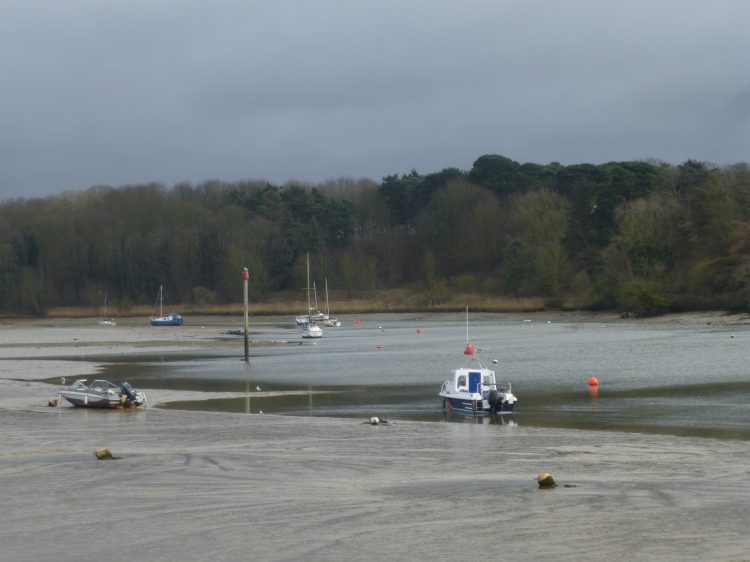 And look at the subtle beauty of the colours on the marsh –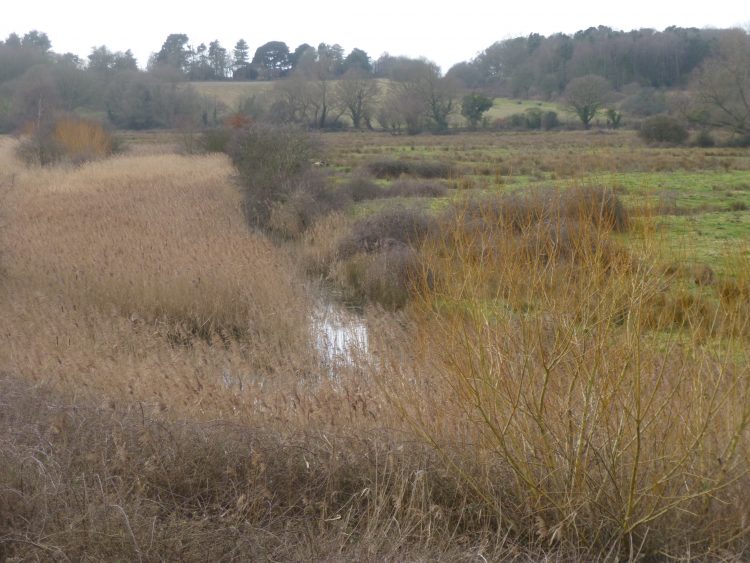 I can see I shall be taking more trips up to Woodbridge with a sketch book!
Hope your week is going well – and that you're keeping warm! 🙂
---