Wrabness: Winter
I finished the first painting in my 2018 painting project – Four Seasons on the Stour – after church this morning.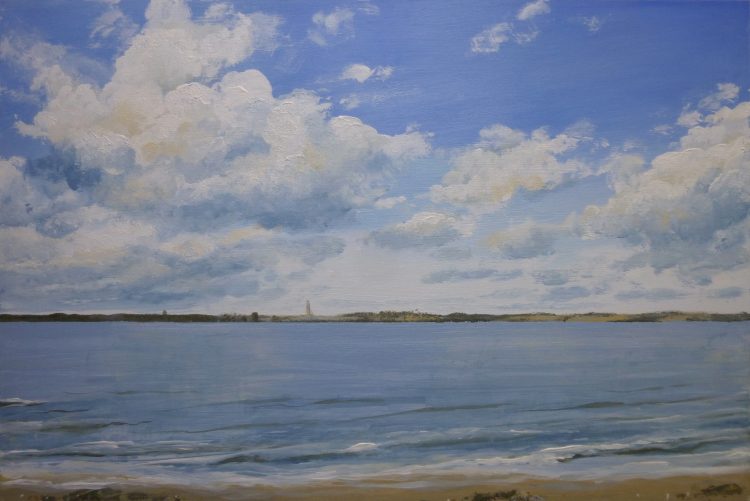 This is the Stour estuary at Wrabness, looking across to the Royal Hospital School at Holbrook. And it's called Wrabness: Winter.
My next painting destination for this project is a bit further up the river, somewhere around Cattawade/ Manningtree, but I need to do a recce and work out exactly where I want to paint! I may wait until it is a little warmer, too, as it is VERY cold here today.
Hope you've been having a good weekend. 🙂
---