Barbara Rae shawl and Ridgeway progress
So, as promised, here are some photos of the beautiful shawl designed by Barbara Rae RA, that I bought at the Royal Academy shop on Thursday. It is huge! And, as you can probably make out, it is a landscape, but with wonderful colours.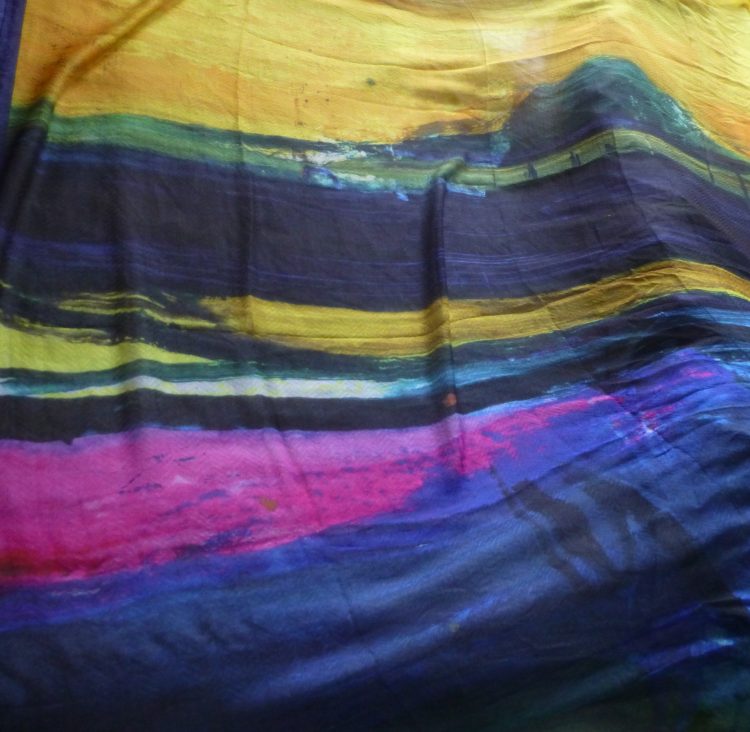 This is only half of it, spread out on my bed.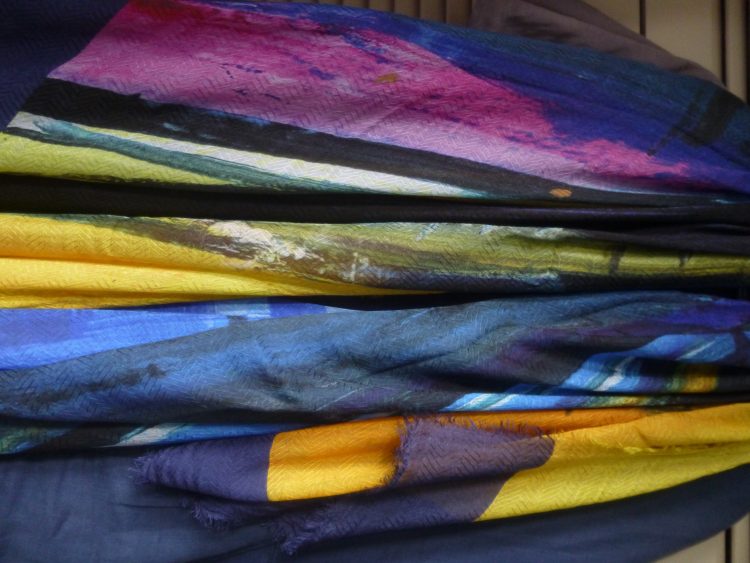 And this is draped round a hanger. (The photo is sideways!)
And I've been working away at The Ridgeway III and progress is being made. This is as far as I'd got yesterday –
– but I've painted quite a lot more this afternoon, and will have time to do some more tomorrow, I think.
Hope you're having a good weekend whatever you are doing. 🙂
---