Bluebells again!
Getting started over the last few days on another bluebell wood painting. This one will be going to the Haylett's gallery at the end of June.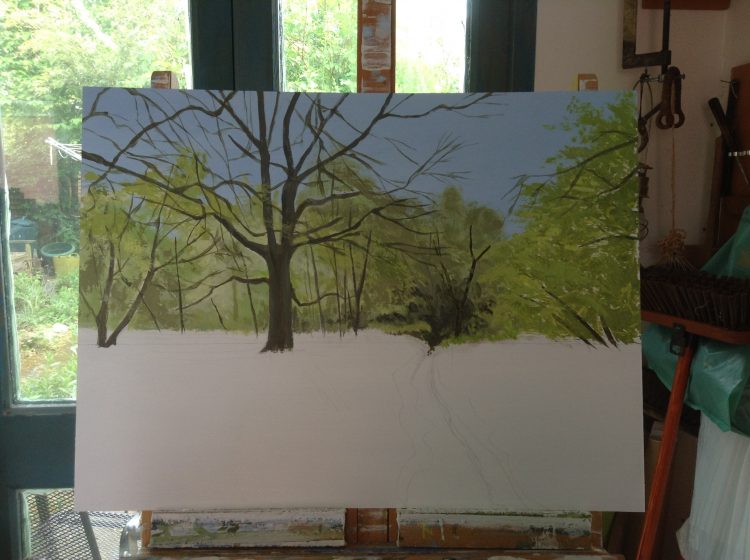 There will, as you've probably guessed, be bluebells in the foreground – LOTS of bluebells. And still lots to do on this one. It's been a very busy week and I haven't had much time in the studio!
On Thursday, which was Ascension Day, we started the morning at 8.30am on top of the tower of the Moot Hall in Maldon High Street – singing!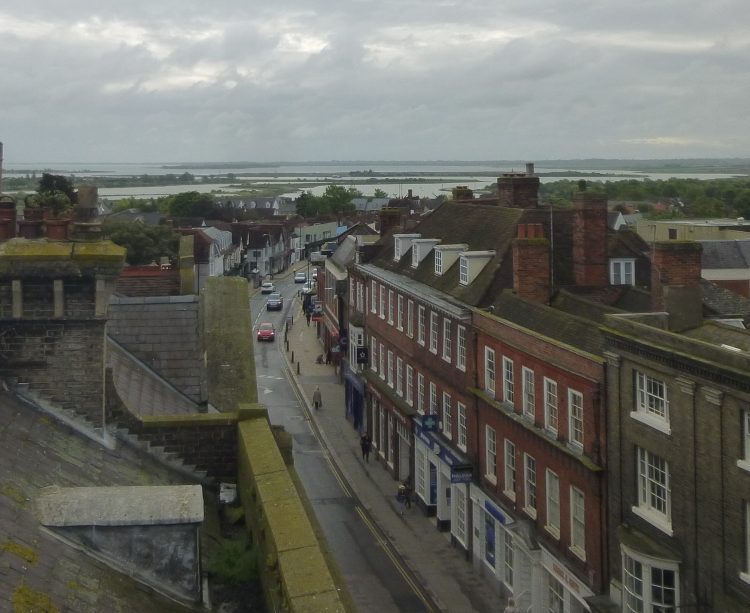 It was a rather overcast morning, but the views out over the Blackwater Estuary in the distance were fantastic. If you look very carefully you can just see the masts of the Thames barges down on the quay. And from this height I really appreciated the rows of large Georgian houses which line the High Street, which now have shops in their ground floors. What grand dwellings they must have been 200 years ago . . .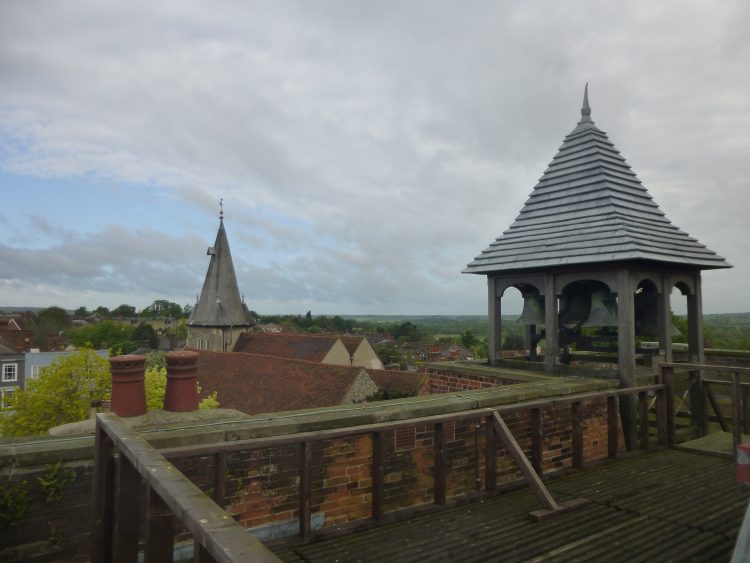 The Moot Hall bells started chiming the three-quarters while we were up there – very loudly. And there is a good view of the spire of All Saint's church where our Festival is being held – and how wooded the countryside is further inland!
Festival News: Most of the artists have sent in their work lists now. It is really exciting to see what they will be exhibiting. Tickets have started selling for the evening events from our website – www.allsaintsartsfestival.org.uk
Only 10 days to go! 🙂
---