Bluebells and nightingales
Since I finished my 2016 project, '12 Months in an Essex Wood', I haven't been back to 'my' Wood. Until this morning. Do you remember, I said I would definitely go back for the bluebells and nightingale? This morning seemed a good time to go.
It was sunny, but with a cold wind. The car thermometer said only 9 degrees as I parked by the church. Out of the wind, though, and in the sun, inside the wood, it was quite warm.
The field across which I used to walk diagonally to the wood entrance, has now been ploughed. The lane was very dry, with lots of red campions flowering on the verge. And the wood was full of bluebells.
And in exactly the same place that I stood and listened to the nightingales last year – I stood and heard two singing this year.
So here are a few bluebell photos for you to enjoy!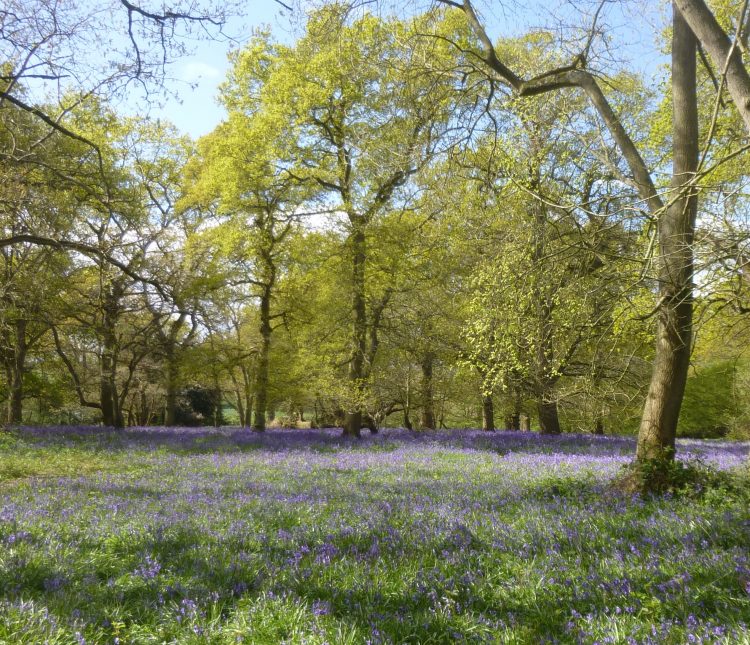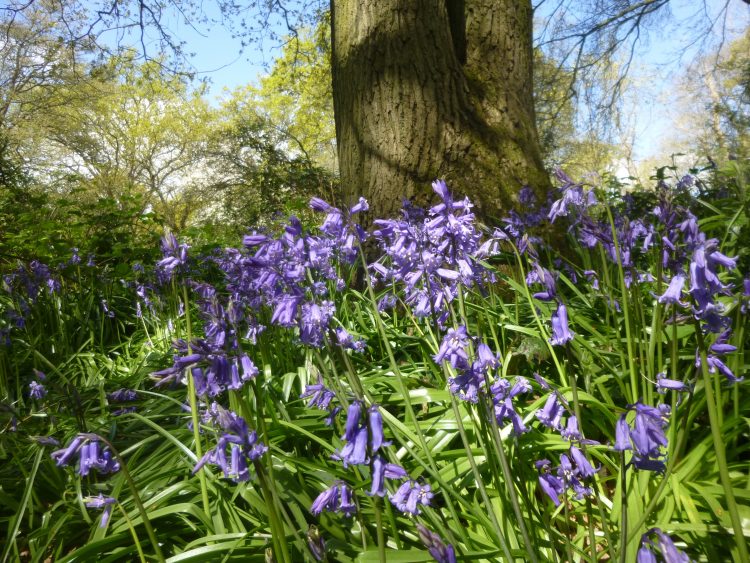 The oak trees were at that perfect bronze-gold stage . . .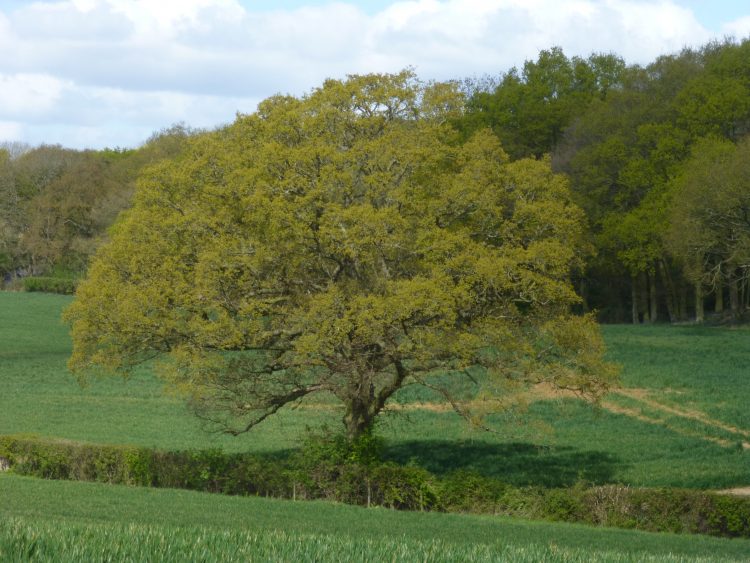 This is pretty much what I painted for the April picture last year  . . .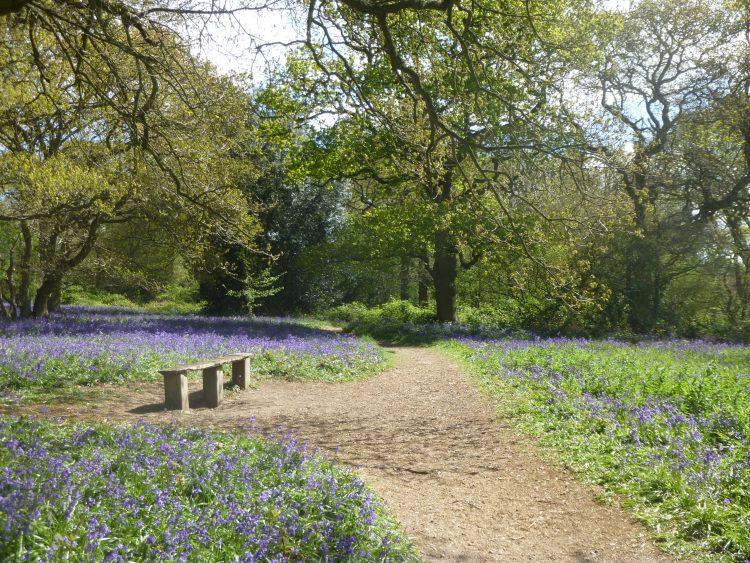 . . . and I sat on the bench surrounded by bluebells.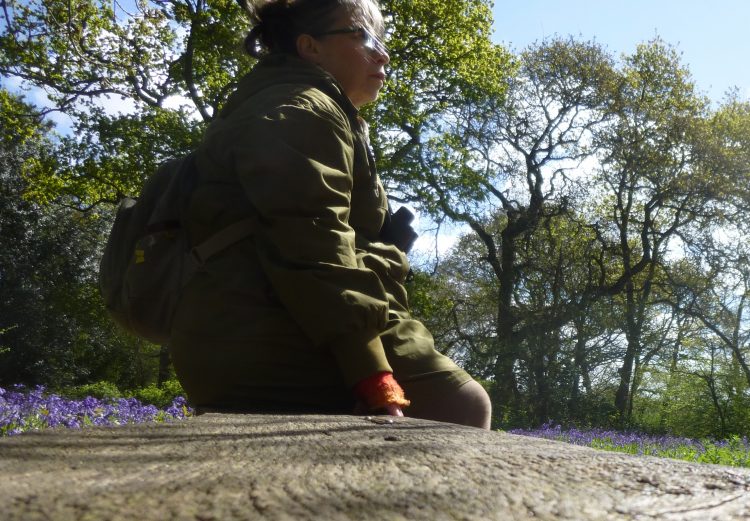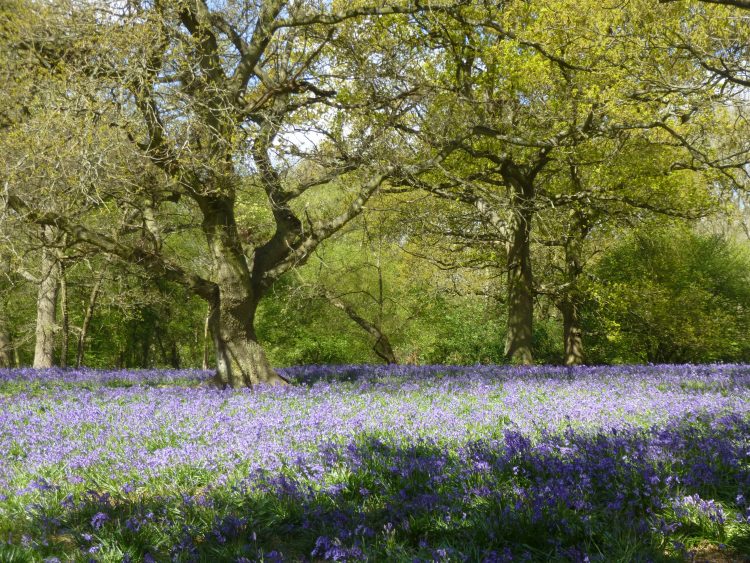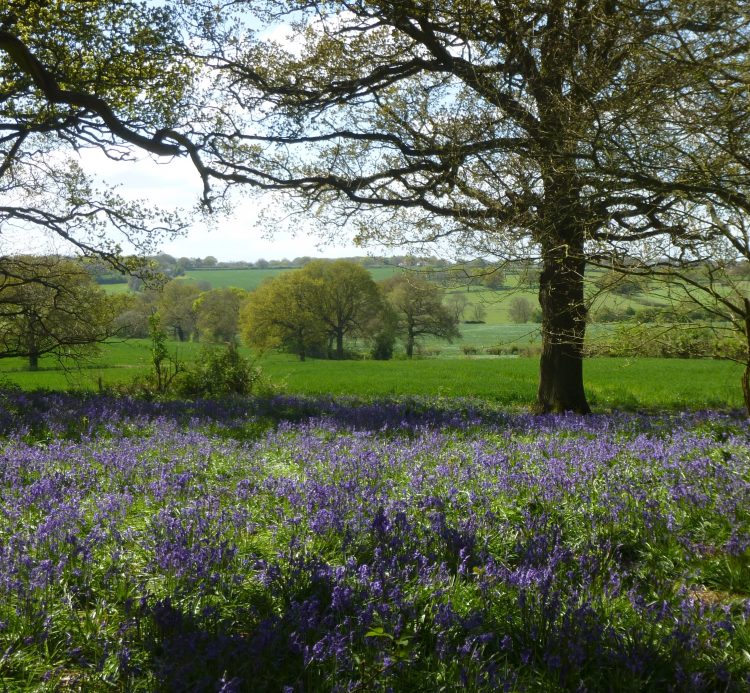 And this is almost the exact view that I painted for December. What a difference four months makes!! 🙂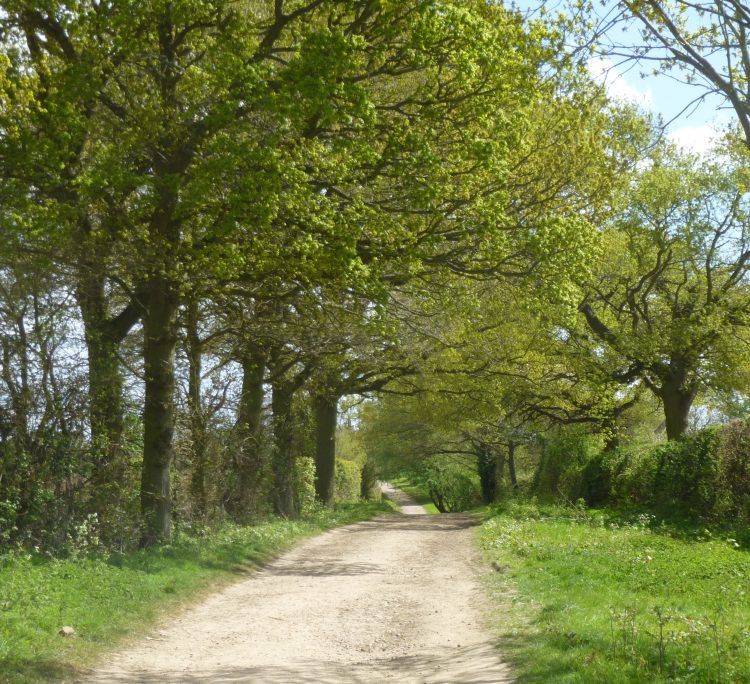 Finally, a quick reminder that tickets and information for all the evening events at Lexden Arts Festival are available from our website, www.lexdenartsfestival.org.uk or from Red Lion Books in Colchester High Street. Not long now – we start on 29th April!! 🙂
---