Lexden Arts Festival 2017
I've been working flat out over the last few weeks organising and running this year's Lexden Arts Festival. We had a wonderful week. From the Private View on 28th April, when I had a queue of people at my Reception desk, waiting to make purchases the WHOLE EVENING – to the brilliant final concert by Matyas Bacso, it was all wonderful.
I think the exhibition was the best we've ever launched. Here are a few photos to give you an idea.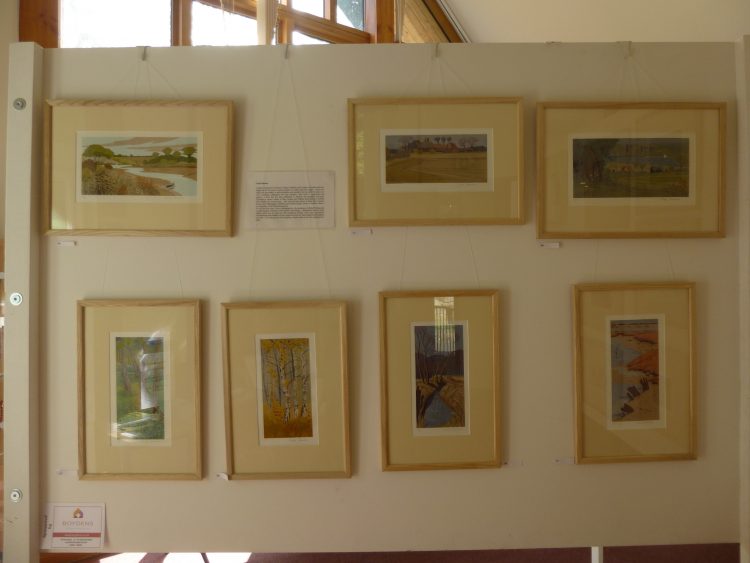 Greta Hansen's woodcut prints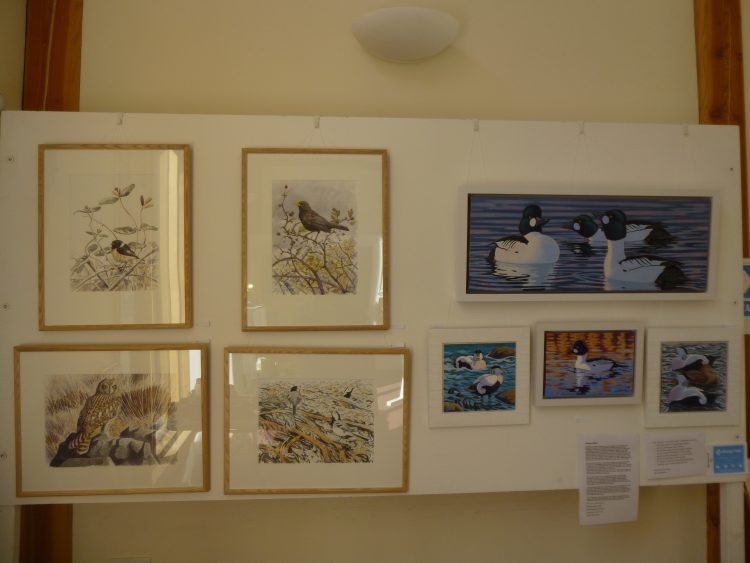 Some of Richard Allen's bird paintings – watercolours on the left and oils on the right.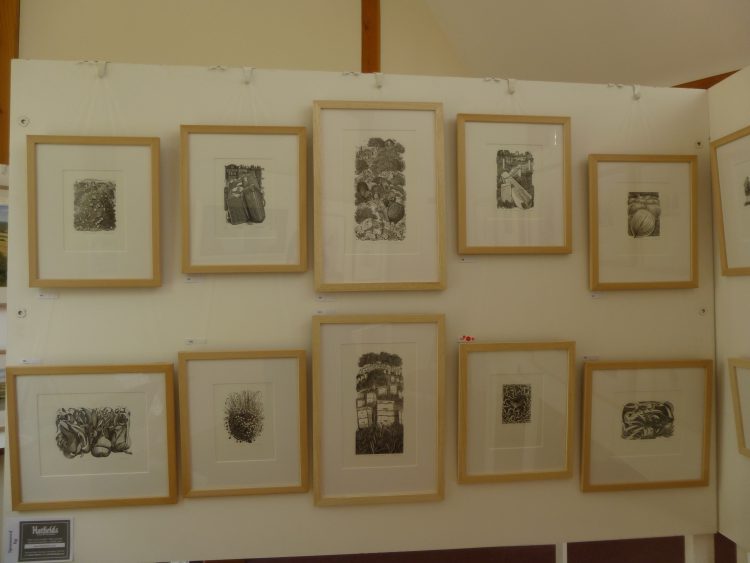 Barry Woodcock's wood engravings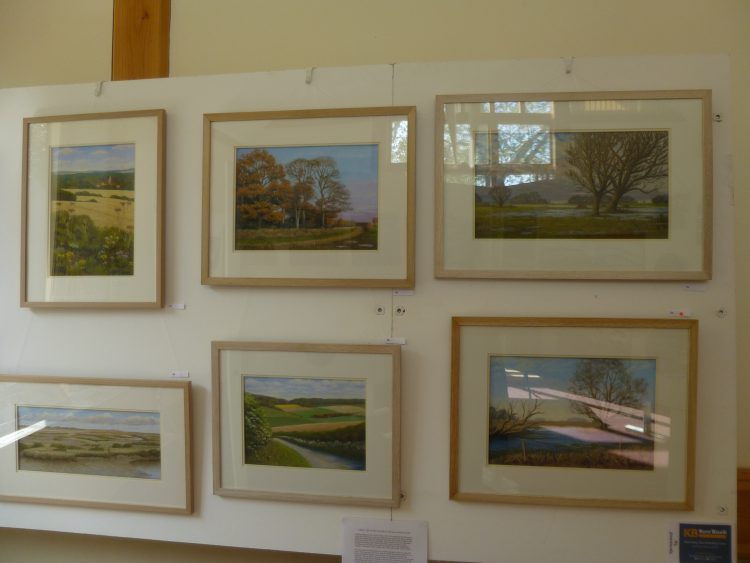 Colin Hayes' pastels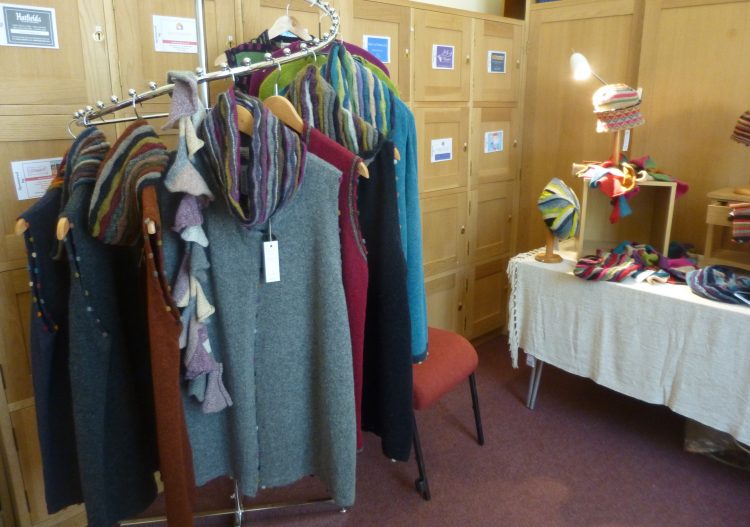 Caroline Sullivan's designer knitwear . . .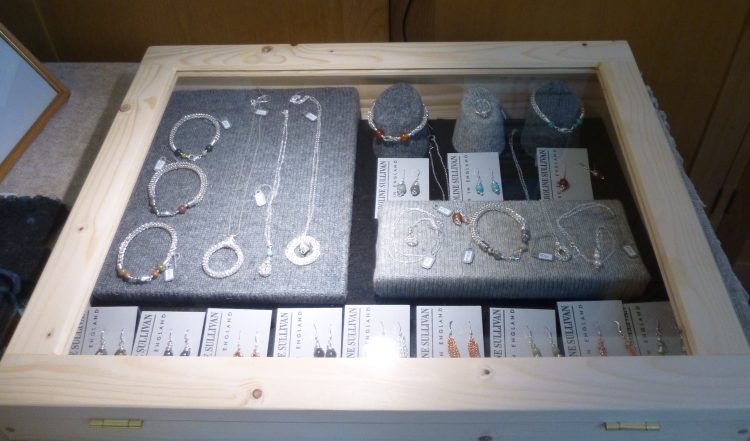 . . . and her 'knitted' sterling silver and copper jewellery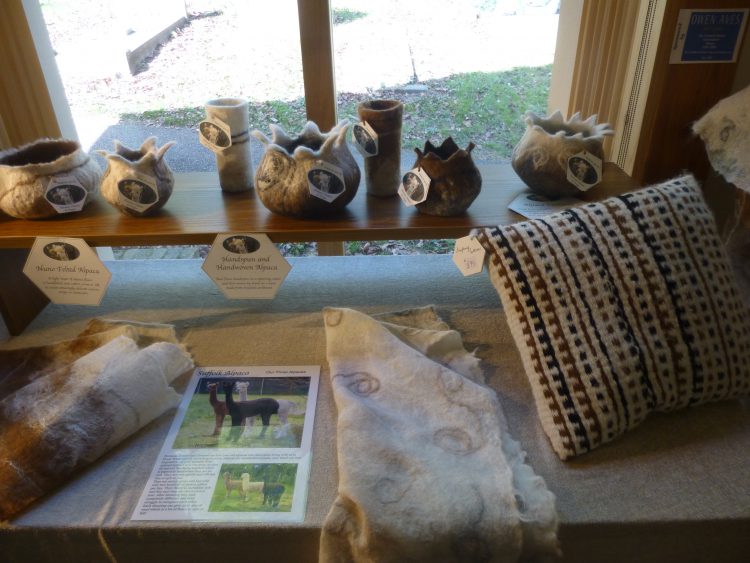 Clare Kiely's textiles from her three alpacas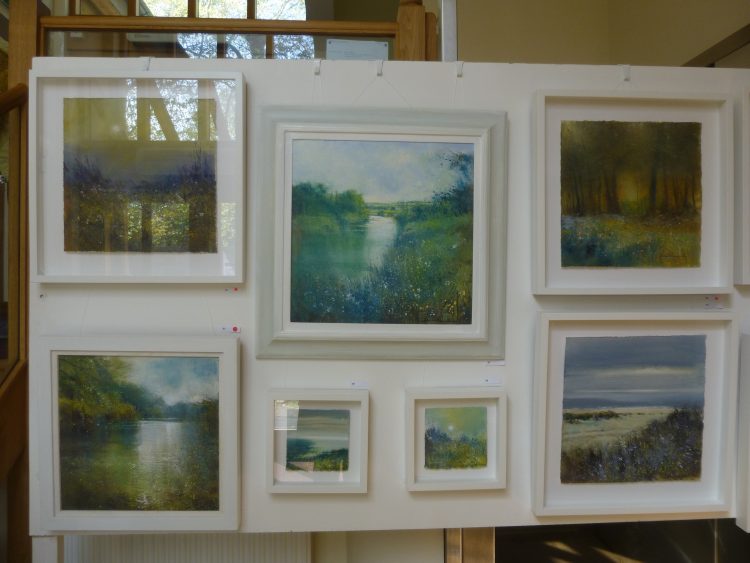 Some of Jonathan Trim's landscape paintings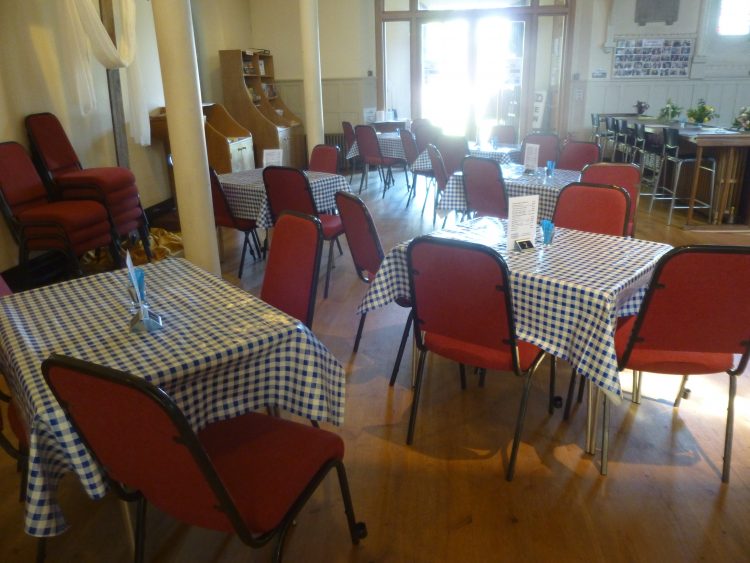 Our Festival café was very popular, and the new checked oil cloth tablecloths looked really smart.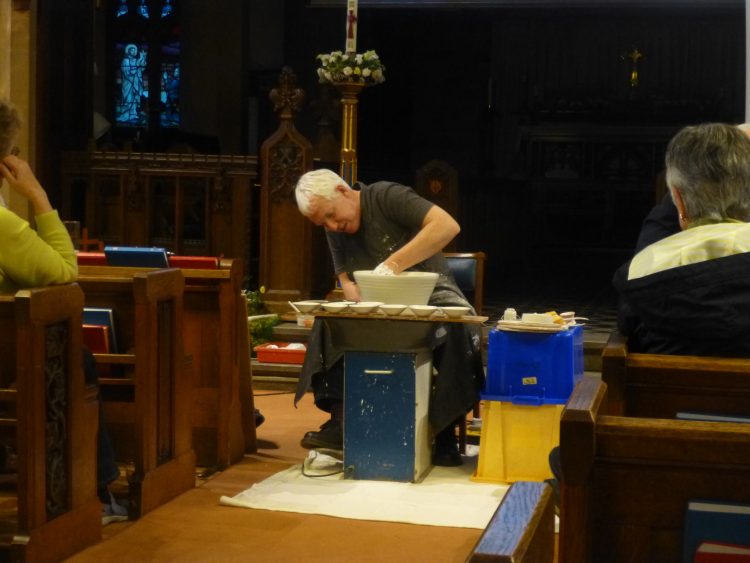 Our Bank Holiday Monday evening event was a  first for us. Richard Baxter – potter from Old Leigh – came to do a live demo, and an illustrated talk about his 35 year career as a potter. We used the camera and projection screen to allow all the audience a close view of Richard's hands as he worked.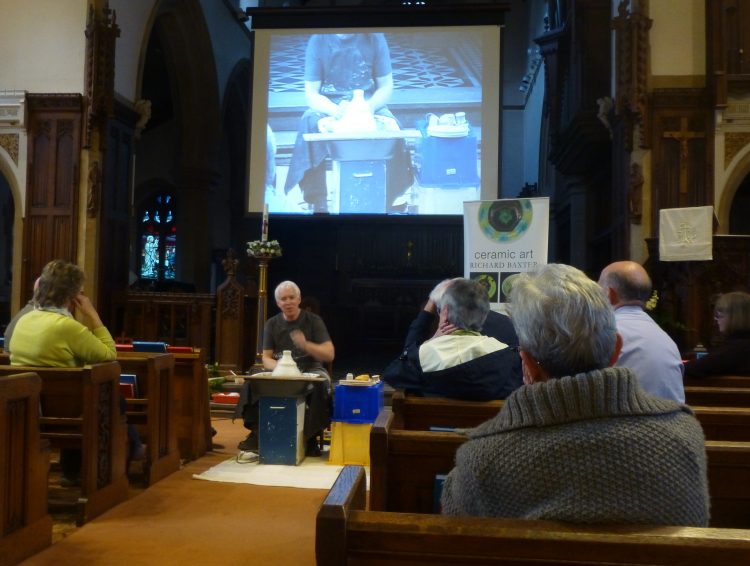 I was delighted to sell three of my paintings – Fingringhoe Wick: January, Peddar's Way III: Harpley Dams and Waiting for the Tide IV, and a huge amount of other stuff. Two canvas prints, 93 greetings cards, 28 postcards, and 19 copies of my 'Twelve Months in an Essex Wood' book. I was particularly pleased at sales of my new square Essex Wood cards, and the books – I need to order more of both!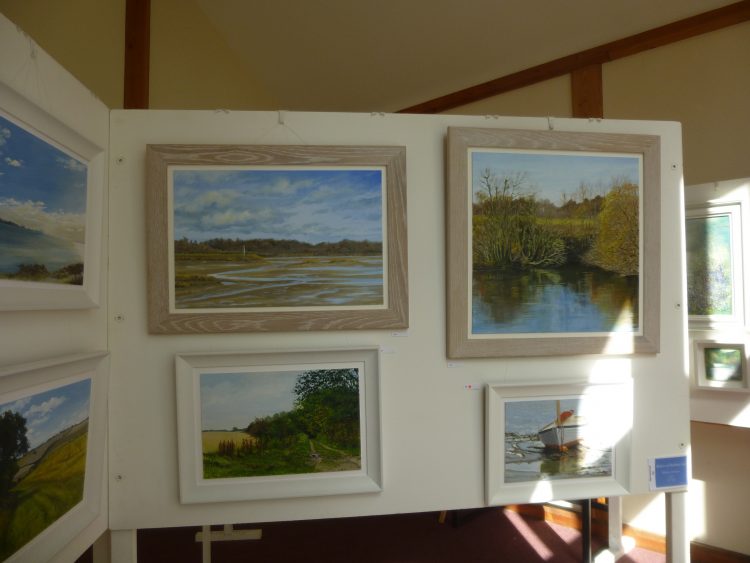 Richard Baxter was also exhibiting with us, as well as doing our Monday event.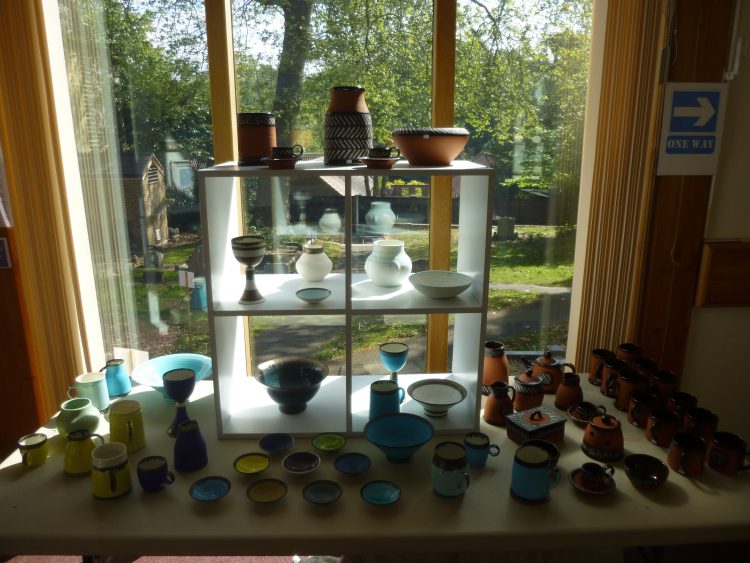 We also had two great jewellers, but it is almost impossible to take a photo of the jewellery cabinet, with the glass doors, and glass shelves, and the mirror back it just turns into a mass of reflections.
Graham and I were both delighted by the art sales – our highest yet – the café – by far the best yet – and our evening events – all really great and much appreciated by our audiences.
Our accounts show that we have made over five thousand pounds profit – but that seems almost secondary to the fact that it was such a fun week, we had such lovely visitors, everyone had a great time – and now we're wondering what to do next! 🙂
---