Books and Phone boxes
I've been very busy this month doing lots of calligraphy work – 12 Notarial Faculties and a Lambeth Degree so far for the Faculty Office, and also updating Little Clacton's St James' Church Book of Remembrance –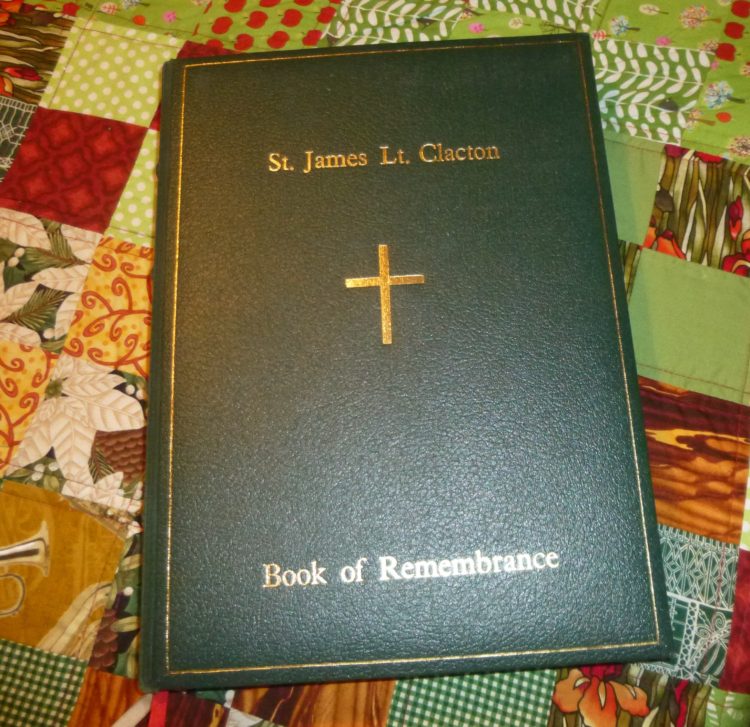 – so I haven't yet started painting Essex Wood: August!
But I have been doing some little paintings – of red telephone boxes – which are going to be the basis for my  Christmas cards this year, which will go on sale at my Open Studios in September.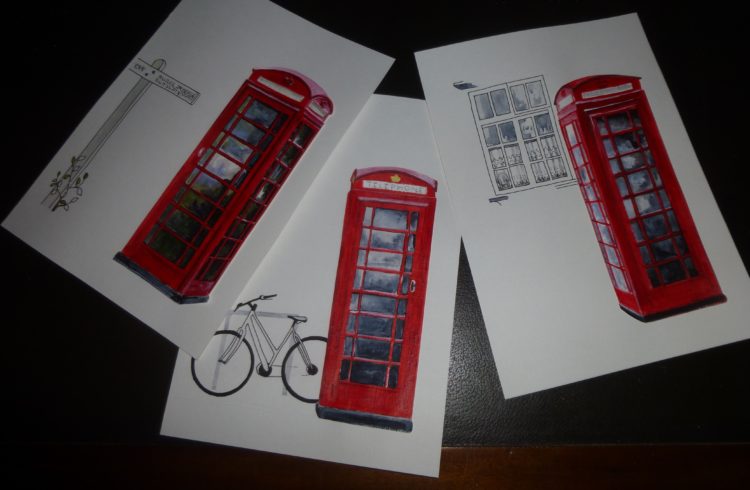 They are from a variety of places – Salisbury, Avebury, and Piccadilly, as well as two local ones, one from Wormingford, and one from Lexden, outside the old Sun Inn. Can you guess what the strap line will be? A free pack of 5 cards for the first correct guess left with your email address in the comments, or on my Sally Pudney Artist Facebook page, before the end of August! (UK mainland only – sorry!) Get your thinking caps on!
Book recommendations are not usually something I blog about, as not really connected with art, but recently I have read three books one after the other, which I really thought were excellent. So here are three recommendations if you're looking for a really good read for the last few weeks of the summer . . .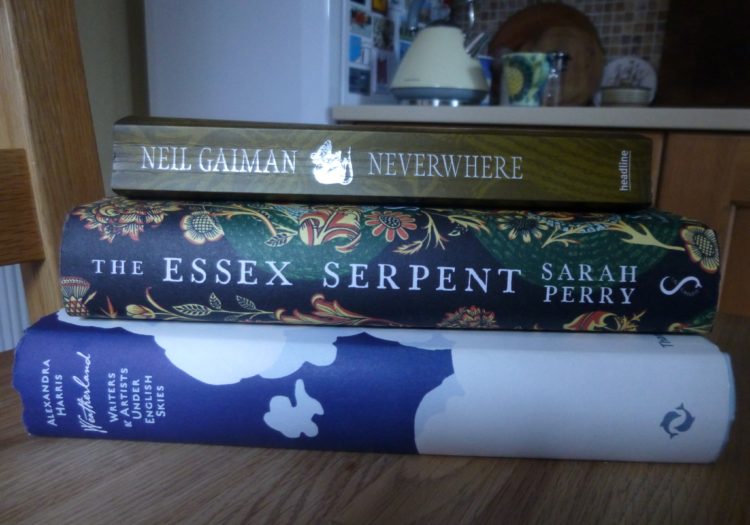 'Weatherland' by Alexandra Harris – a brilliant and fascinating look at our English relationship with weather as shown in art and literature, from the very earliest recorded images and texts. It probably helps your enjoyment if you have a reasonable knowledge of English literature, but having said that, I have no knowledge of Anglo Saxon and found that part particularly interesting.
'The Essex Serpent' by Sarah Perry – a strange and haunting novel, centred on the Essex Marshes, the Blackwater Estuary and Colchester in the 1890s.
'Neverwhere' by Neil Gaiman – I never usually read fantasy, but I heard a little bit of the Radio 4 version of this, and was intrigued – and it is really gripping!
REALLY hot again here – happy reading, and stay cool! 🙂
---