Boxted Mill: Summer
The latest in my Four Seasons on the Stour series, finished this afternoon. I thought it was finished yesterday – but on consideration it needed a bit of tweaking!
This is the last of the summer paintings. It shows the view of the Stour by the mill looking down from the bridge.
I have three autumn paintings lined up to do – Bures, Henny Street and Sudbury – and then my next visit sometime in November will be to Long Melford.  I've come a long way from the estuary at Wrabness in January . . .
Gainsborough House: As promised yesterday, a few things of interest from my visit. This very famous painting by Gainsborough –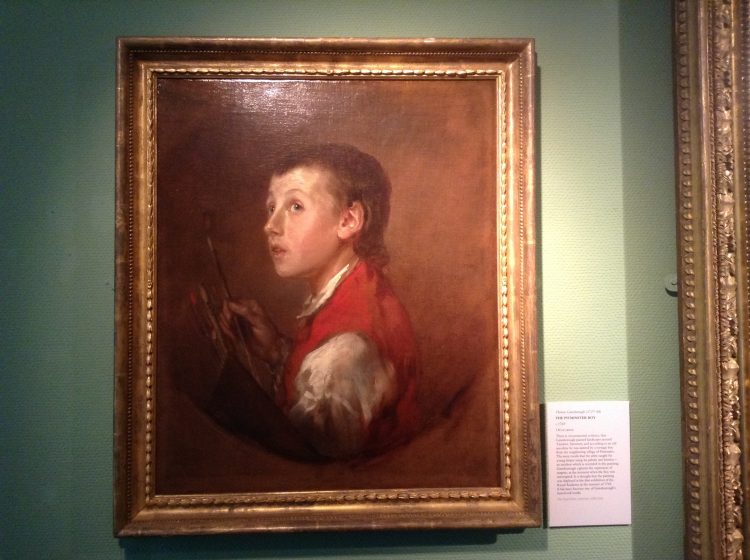 It is so much better to see in real life than as a reproduction – the fine delicate detail, and the realism of the boys surprised glance upwards are amazing.
Then a paint box and brushes that belonged, not to Gainsborough, but to John Constable –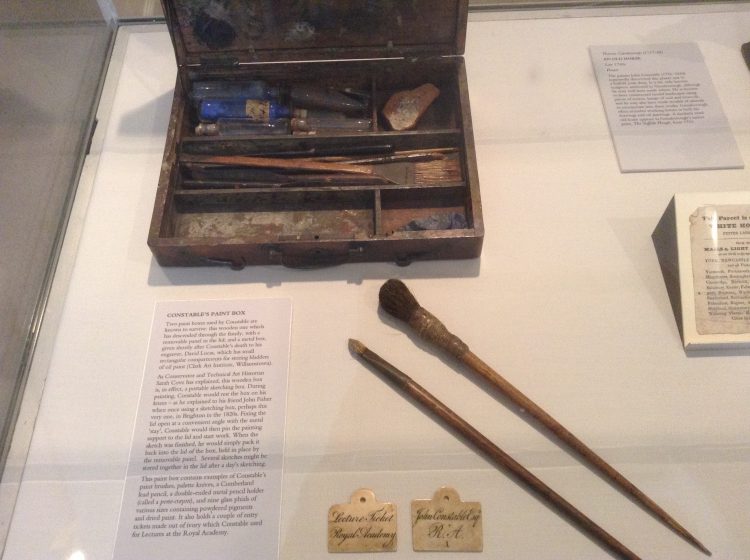 This is what we would now call a pochade box, with a space in the lid for little painting boards, and adjustable hinges so that you could hold the box on your knees and use the lid as an easel to hold the board while you painted.
And beautiful quince and medlar trees in the garden behind the house –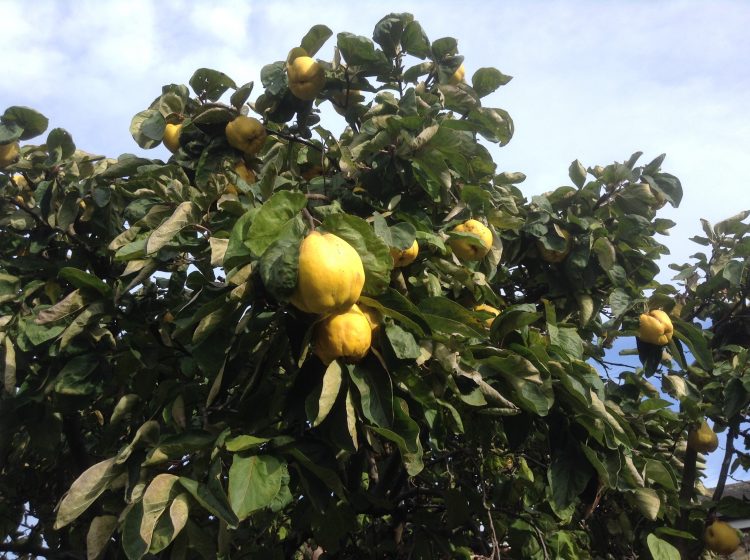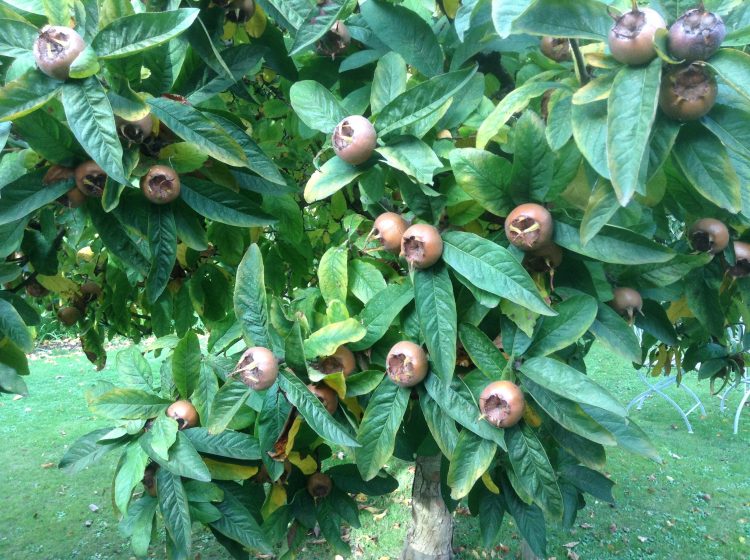 The quinces were HUGE and, as they were selling them in the shop, I bought three to make some quince jelly. 🙂
---