The Stour at Sudbury
Time for my next painting project visit today – moving a bit further up the River Stour to Sudbury, and the lovely water meadows. After a grey start to the day the sun came out! I parked in the station car-park and walked along the 'Valley Path'.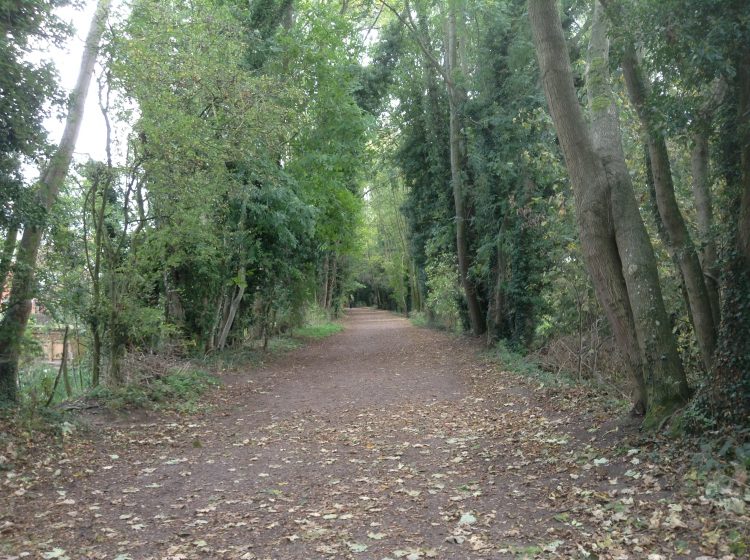 There are a number of paths off to the left down into the meadows. I walked across the meadows to the river which is wide here, and clear of any weeds or reeds growing in the main flow of the water. It's school half term, and a number of canoes and rowing boats went past with assorted families enjoying the river. I had a lovely walk along the river, drawing and taking photos.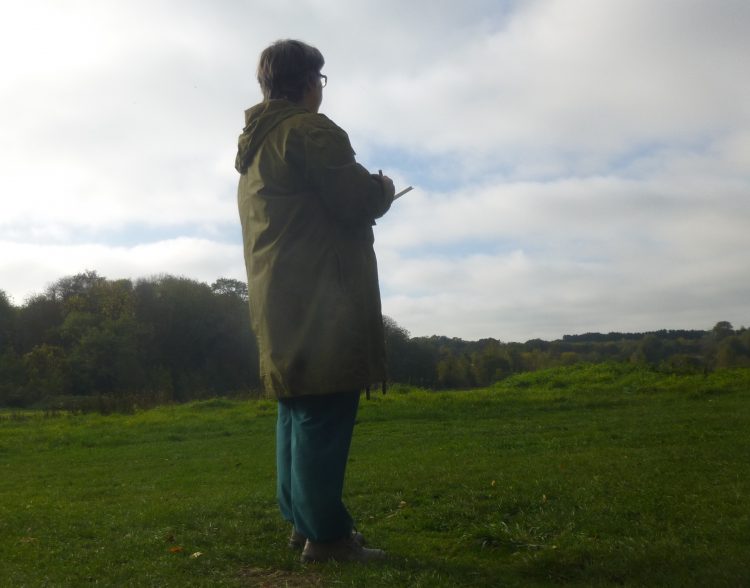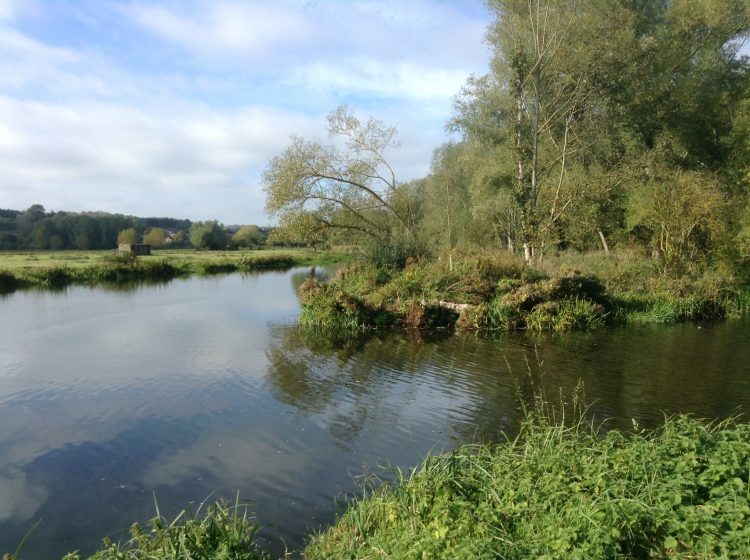 Walking up into the town centre when I'd finished drawing I was struck by the tower of St Peter's church , draped from top to bottom with poppies to commemorate 100 years since the end of the First World War.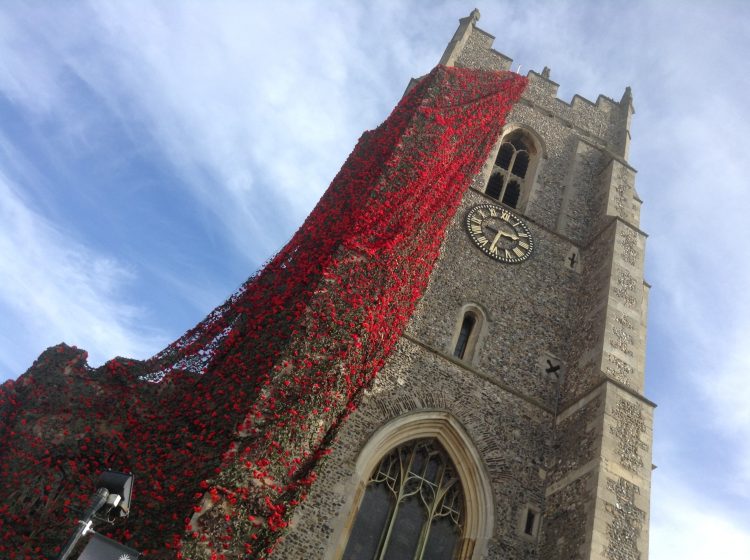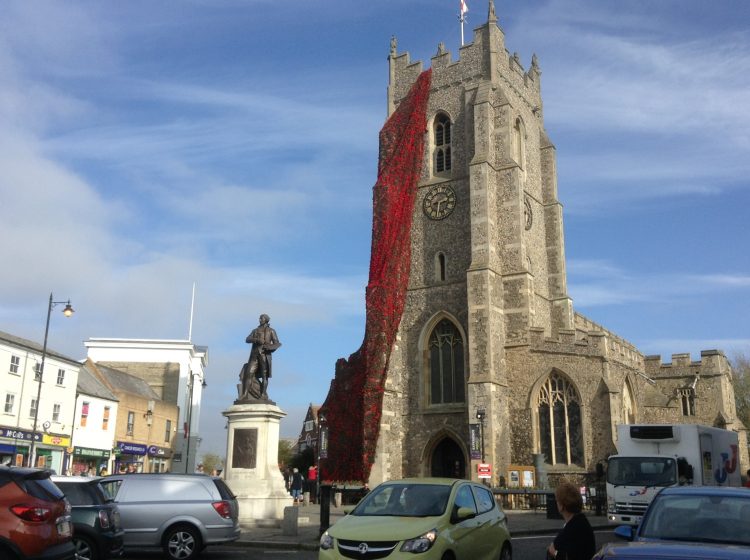 St Peter's church with the statue of Thomas Gainsborough in front of it. I'll share some photos of Gainsborough's House tomorrow.
And in my studio: I think I've finished Boxted Mill: Summer which is the last 'summer' painting in my Four Seasons on the Stour series. I just want to have a good look at it in daylight tomorrow before I say definitely finished! Next up will be Bures. Still quite a bit of catching up to do . . .
Hope your week is going well. 🙂
---