Bures: Early Autumn
The latest painting in my Four Seasons on the Stour project! Just finished yesterday afternoon.
Next up in my studio will be Henny Street: Autumn. And I'm planning on my Long Melford visit in the next few days.
An exciting parcel came in the post this week from Intaglio Printmakers – more will be revealed about this in my Art Goals for next year! But for now, here's a tantalising picture . . .
I also got the Christmas cake made this week. Here is the fruit, having been soaking overnight in apricot brandy.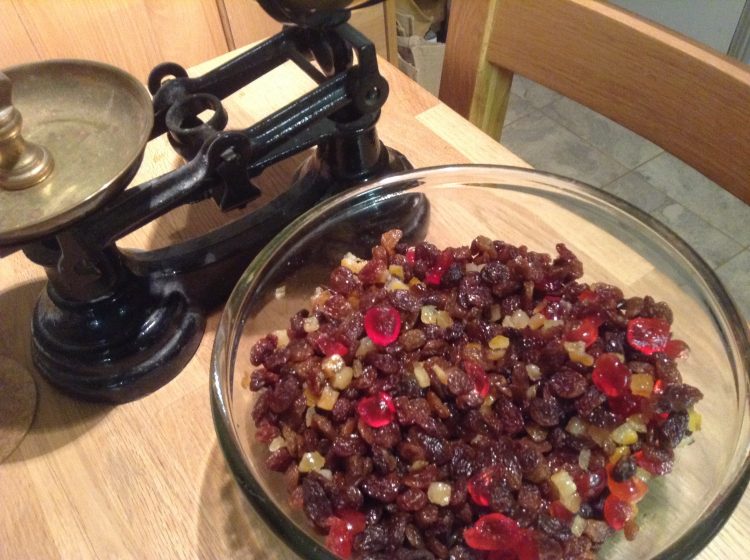 And here is the cake, cooling in its tin, before being pricked all over and fed with quite a lot more apricot brandy!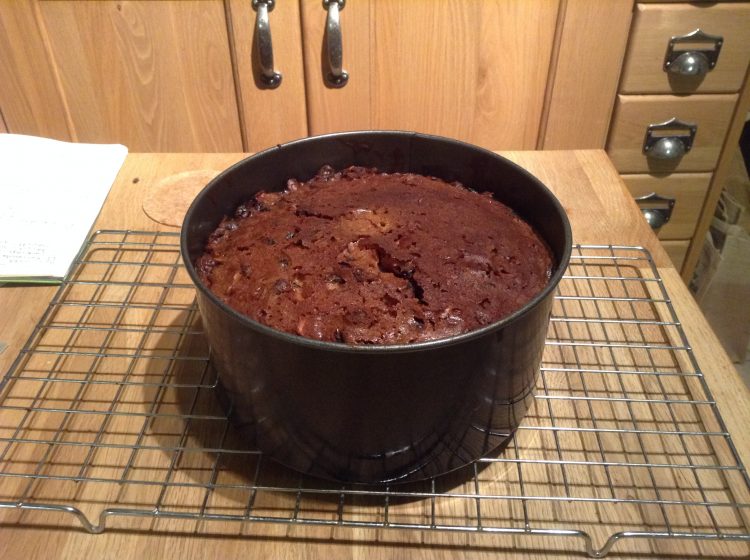 Thinking of Christmas, here is some advance warning – if you are in the Colchester area I am having my usual ArtStuff stall at St Leonard's Christmas Bazaar, in the Church Hall of St Leonard's Church, Lexden CO3 4BL. I will have Christmas cards, greetings cards (including Essex Wood and Fingringhoe Wick cards), mugs, jute bags, postcards, useful little notebooks and my little books about my previous two years painting projects for sale. It is on Saturday, 1st December, from 10.30 – 1.30. There are all sorts of stalls, including an excellent cake stall,  and refreshments and light lunches will be available. Do pop in and say hello if you are in the area – and maybe pick up a little stocking filler.
A beautiful, sunny autumn day here in Lexden – hope the sun is shining where you are! 🙂
---