Cake and Calendars
What a busy week it's been!
I finished preparing three Lambeth Degrees for the Faculty Office on Monday, and got them in the post on Tuesday, and then on Thursday received another four Faculties to do! That's keeping me busy!
Then I had two afternoons spent with former teaching colleagues – it is always lovely to see them and catch up with what's been happening . . . . and visitors call for CAKE! This is my current favourite chocolate cake recipe from River Cottage Handbook No. 8 'Cakes' which is by Pam Corbin. It is seriously delicious . . .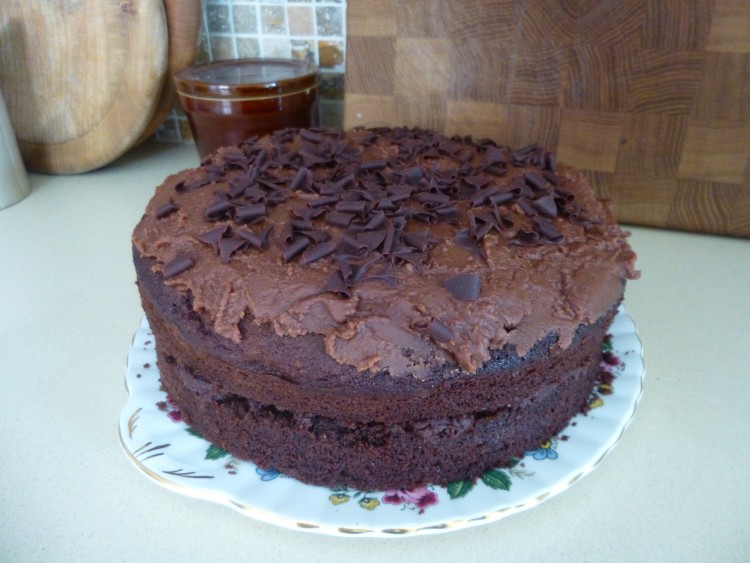 Lisa brought her magic binding machine with her, and we put the spiral binding on all my calendars – or I should say Lisa did, as all I did was punch the hanging holes in the top and make tea! The calendars are now all packed in their envelopes ready for Open Studios. It's getting quite close now, but I haven't got too many jobs left on my list!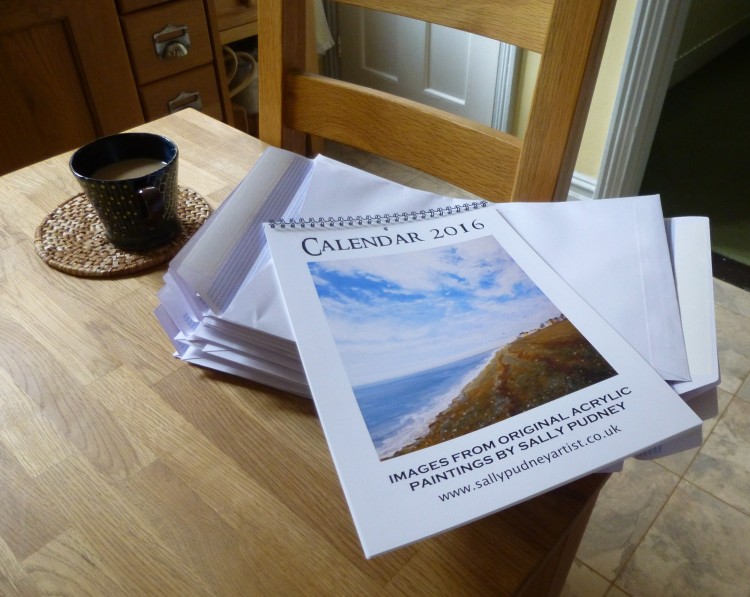 And on Thursday I heard that all four of the paintings that I had exhibited in the Haylett's Gallery's Summer Exhibition had been sold – lovely news, and a big surprise! Next I need to get started on my September 'From my Garden' painting, and I also have two more dinghies from Heybridge Basin in the pipeline.
Off to the Sentinel Gallery now with Graham, to see their new exhibition. Hope you're having a good weekend. I just wish it wasn't so COLD . . .  🙂
---