Canvas Prints
To launch a series of limited edition canvas prints was one of my goals for the year, but I wasn't expecting to get it up and running quite so soon!
Ever since I started the dinghy paintings in 2012 they have been really popular, and most have sold almost as soon as they are finished. But there have been some which have been really popular which I could have sold over and over again. I thought this new venture might be a way of letting more people have a copy of their favourite ones. I am limiting each edition to just 6 copies, though, so that they are still rather special and exclusive – so if you want one you need to be quick off the mark! Each print is named on the back, along with it's edition number (e.g. 1/6, 2/6, etc.) and also signed by me. The canvas is wrapped onto a strong wooden frame, 1.8cm deep, and I think the printing is very good with accurate colours which well represent the original painting.
The plan is now to have a new print available on the website on the last day of each month, throughout this year – and the first one is . . . BLUE DINGHY! All the details are on the new CANVAS PRINTS page accessible from the menu bar.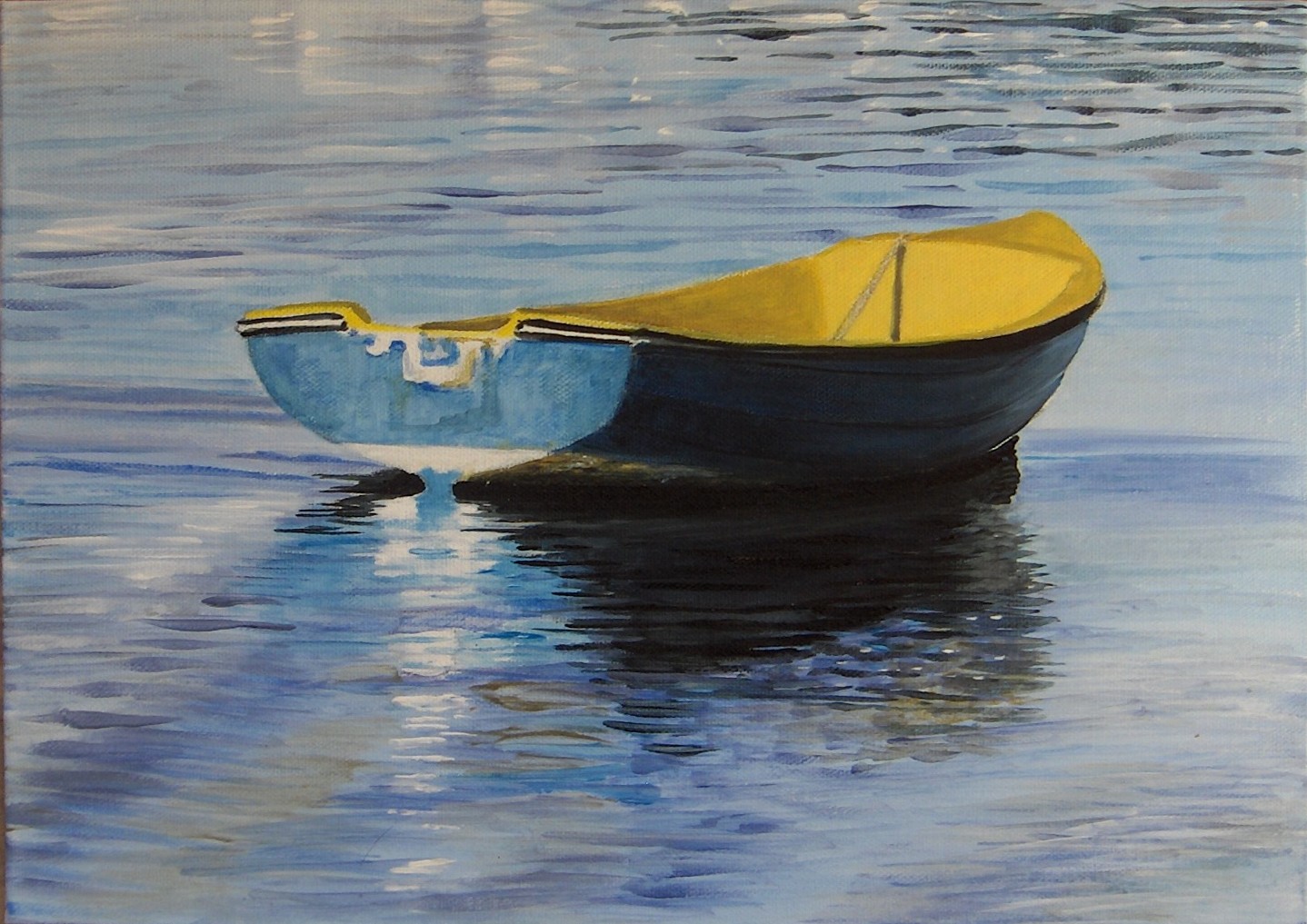 The price of £30.00 includes packing and postage to any mainland U.K. address. If you are local to the Colchester area, though, and would rather deal direct instead of using PayPal, then do contact me using the email address which you can find on the contact page. Then watch out at the end of February for dinghy number two!
As it's the 1st February today, I will wish you a happy February 🙂
Sally
PS Someone asked me yesterday about comments – if you would like to leave a comment about anything, click on the blue title to the right of your screen for the post on which you wish to comment, and a comments box will open up below the post. I'm always delighted to hear from you!
---