Christmas!
A week today it will be Christmas Day – so I thought I'd just write a little post!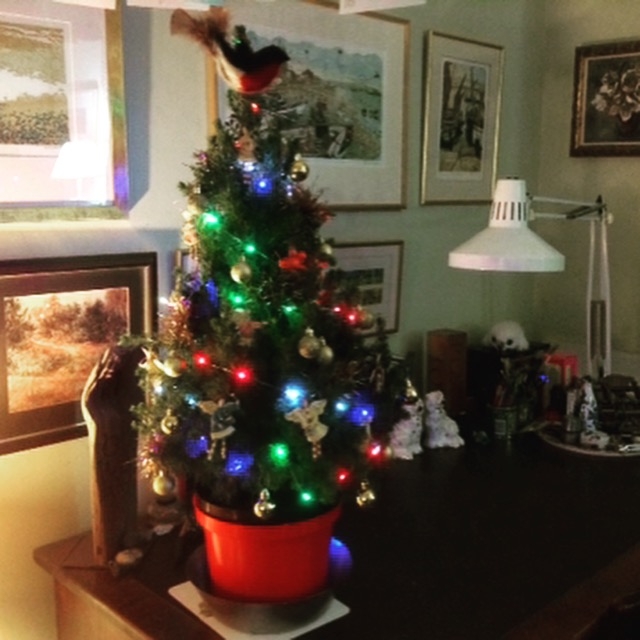 My little tree – a 'real' one this year – is twinkling away, covered in my Twelve days of Christmas fairies and some specially small gold baubles and tiny lights.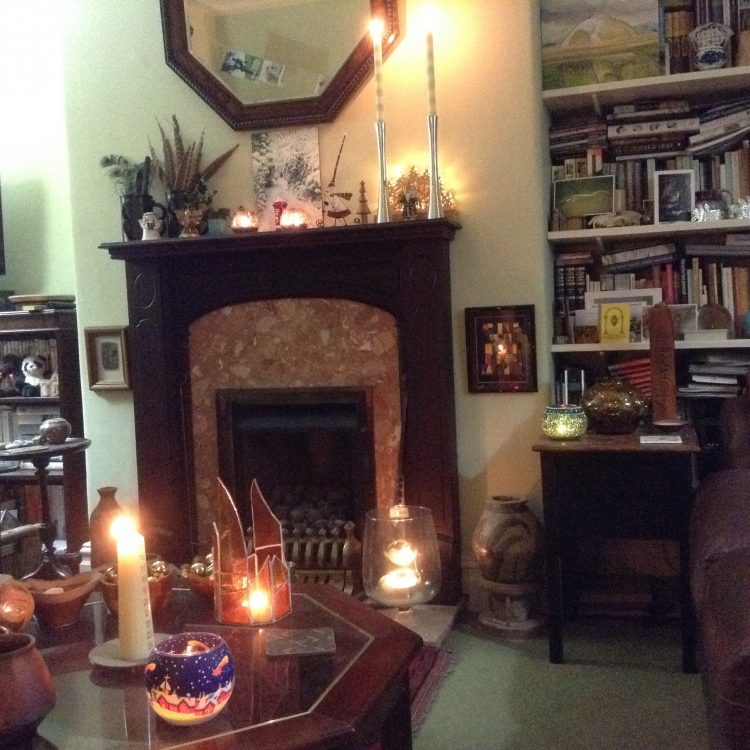 My sitting room is full of candles, with the Advent candle more than half gone now.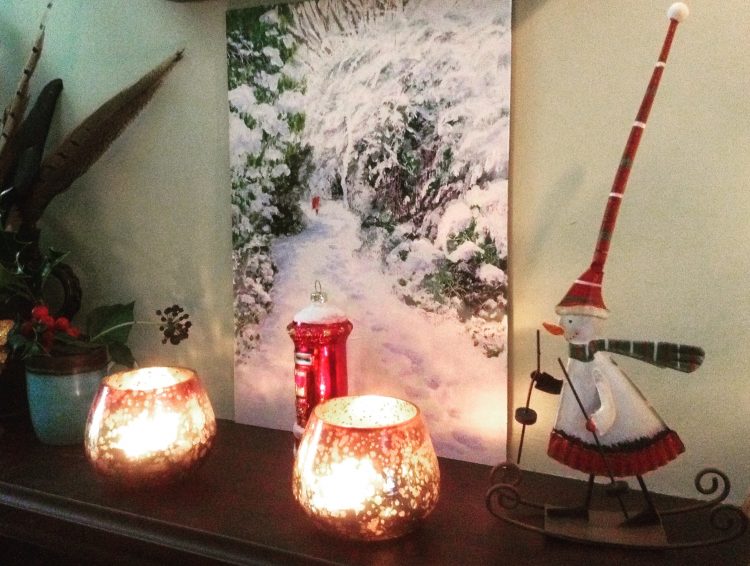 The tiny painting which I used for my Christmas card this year – Walking to the Post – is part of my mantle display, and I couldn't resist buying a post box bauble to put with it!
On the Edge: I have just wound up my 2019 painting project! I finished Dunwich this afternoon. I just need to check it in a good light tomorrow and then I will photograph it and get it up in the 2019 gallery.
And I've been thinking a lot about my painting plans for next year. My main painting project is one that I'm very excited about. I'm also excited about the new venue we have found for our Anglian Arts Project 2020 exhibition, and I am completely changing how I do Open Studios next year! I have so much to share with you on 1st January! I will be sharing some of it in my final newsletter of this year, which will go out to my subscribers on New Year's Eve.
Sign up at the bottom of the Home page to receive my newsletters, and I will drop into your inbox on the last day of each month with news of paintings, exhibitions and events.
I wish you all a very happy and peaceful Christmas time, however you spend it. 🙂
---